Carhartt is inspired by strong women — from the women who work in their own factories in Kentucky and Tennessee to the women who wear the brand's jackets and bibs on the farms, ranches and high rises across America. And since the 1940's when Rosie the Riveter showed the world she could build or fix anything, Carhartt has been making workwear for women.
For Mother's Day 2019, Carhartt continues the brand's #AllHailMom campaign focusing on three farms,  Rankin Ranch, Five Mary's Farm and Happy Acre Farm under the leadership of strong and determined women (and moms) Amanda, Mary and Helena, shown here in Today's post.
Each of the three women works tirelessly and is dedicated to their family and their family farm. We celebrate and honor them —with Carhartt — and the millions of moms around the world for all they do and give back to the world.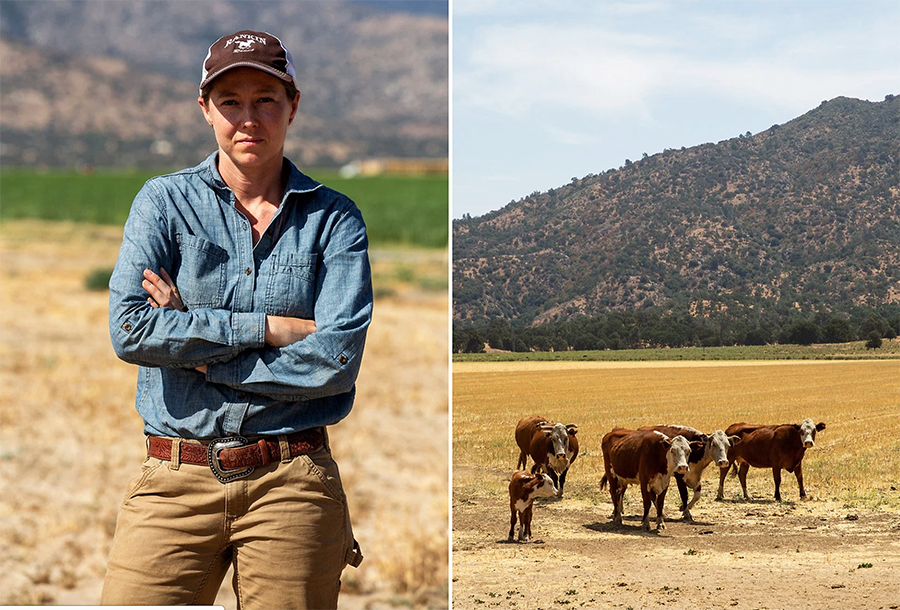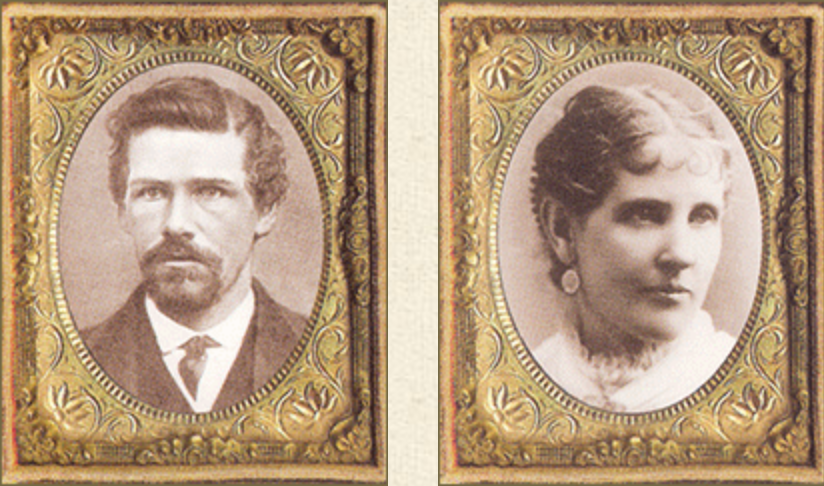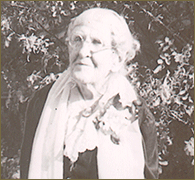 The epicenter of Rankin Ranch lies just outside the tiny town of Caliente, CA. The cattle ranch has been in operation for over 155 years — and remained in the Rankin family the entirety of its existence.
Six generations have sweat over the vast acreage they call home.
In 1863, Walker Rankin established the property. All the hard work and dedication he and his wife, Lavinia, pictured above right, poured into the land left a lasting impression that would extend from their children to their grandchildren and so on. Walker is also credited with being the first to bring purebred Hereford cattle to the region.
After his passing, Lavinia continued to run the ranch. Since then generations of Rankin women have played key roles on the farm — 21 moms to be exact — and a total of 42 children have been born and raised on the farm.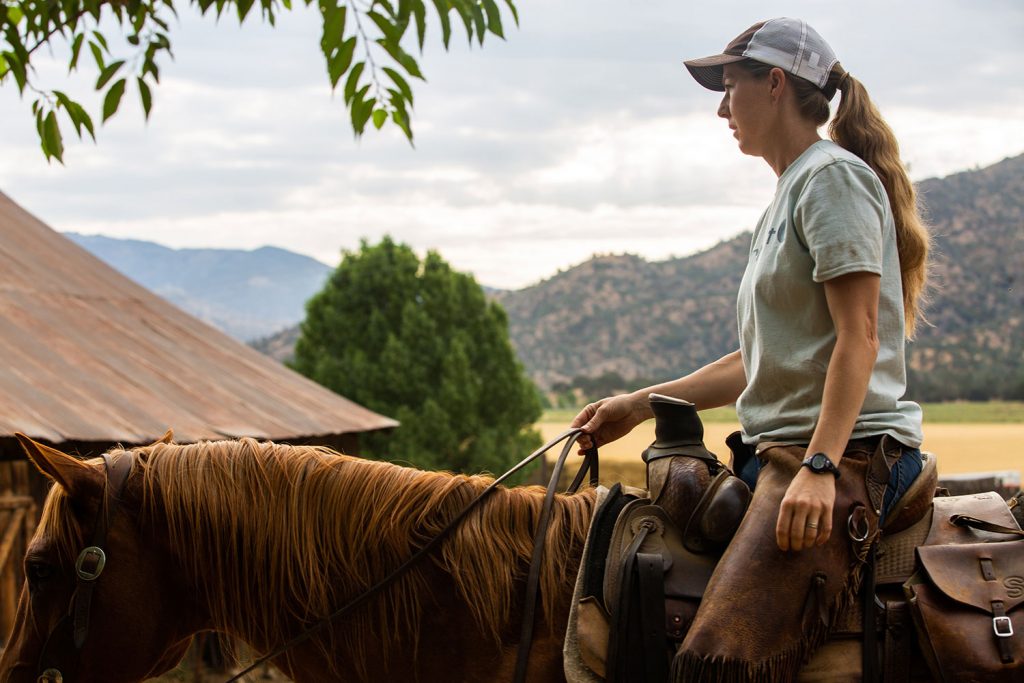 Amanda Rankin, shown above and below with her father Bill, is one of the five current Rankin women working on the ranch. She, alongside her parents, continue to run the property and have dedicated their lives to carry on their family's tradition.
"Growing up on the ranch I learned the value of a positive work ethic and teamwork at a very young age. As children, we were always included in the day's work and learned what it takes to keep the ranch running. My parents also emphasized the value of respect. You respect others, the land, and the livestock. When you give respect, you will often get it in return." — Amanda Rankin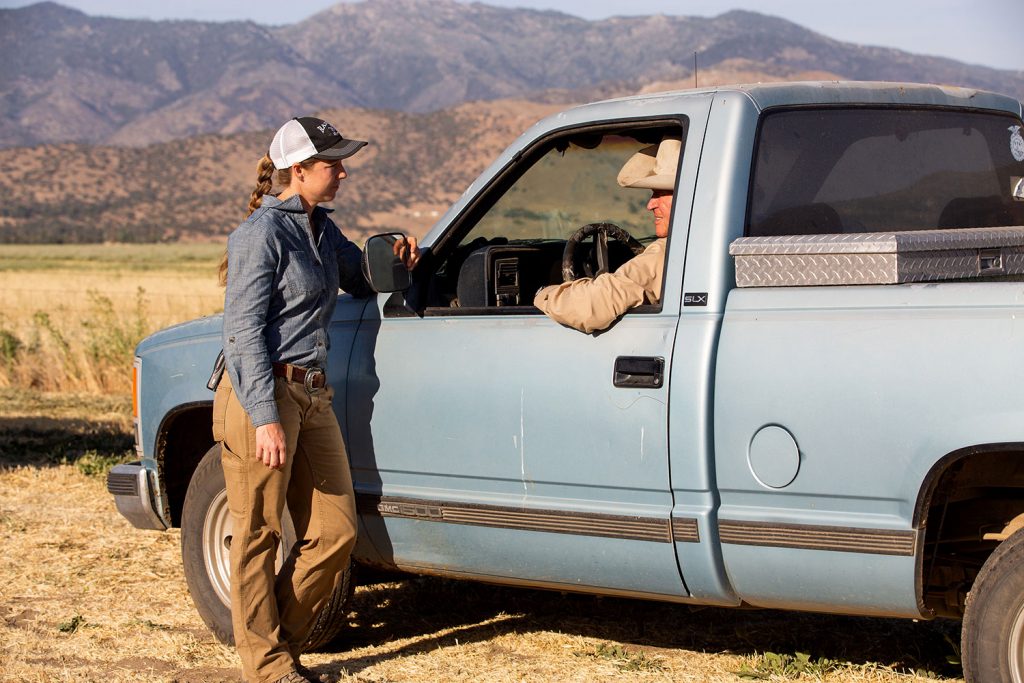 ---
In 2013 Mary Heffernan and her husband Brian, shown below with their daughters, traded in their tech-savvy know-how and successful careers in Silicon Valley and pursued a life more in line with their core values. They moved their family to Fort Jones in Northern California to pursue life on a farm.
With that decision came the opportunity to raise their daughters in an environment that promotes hard work, dedication and independence. "Free-range" daughters if you will. Each of their four daughters plays an active role in the daily upkeep of Five Mary's Farm, restaurant and store and have a true understanding of persistence and have developed an exceptionally strong work ethic.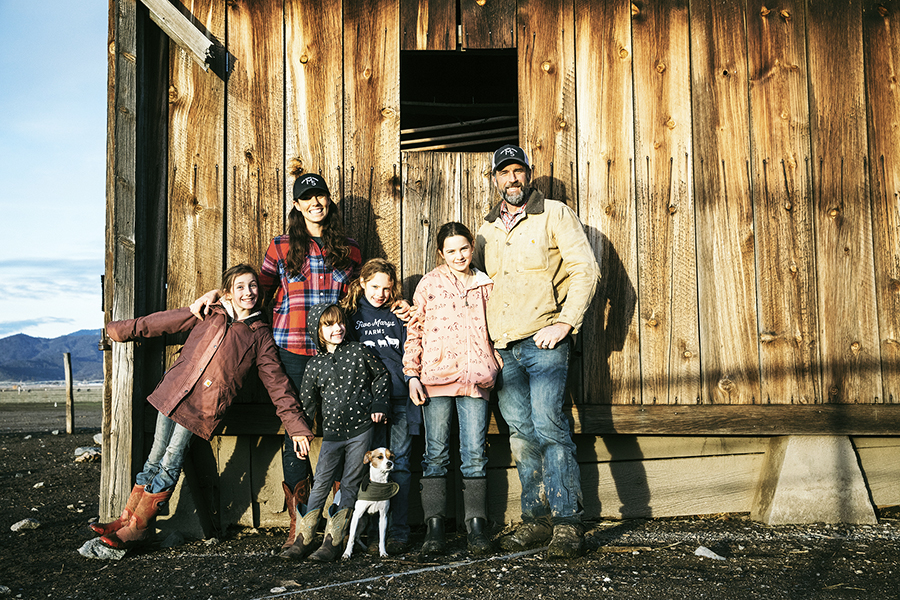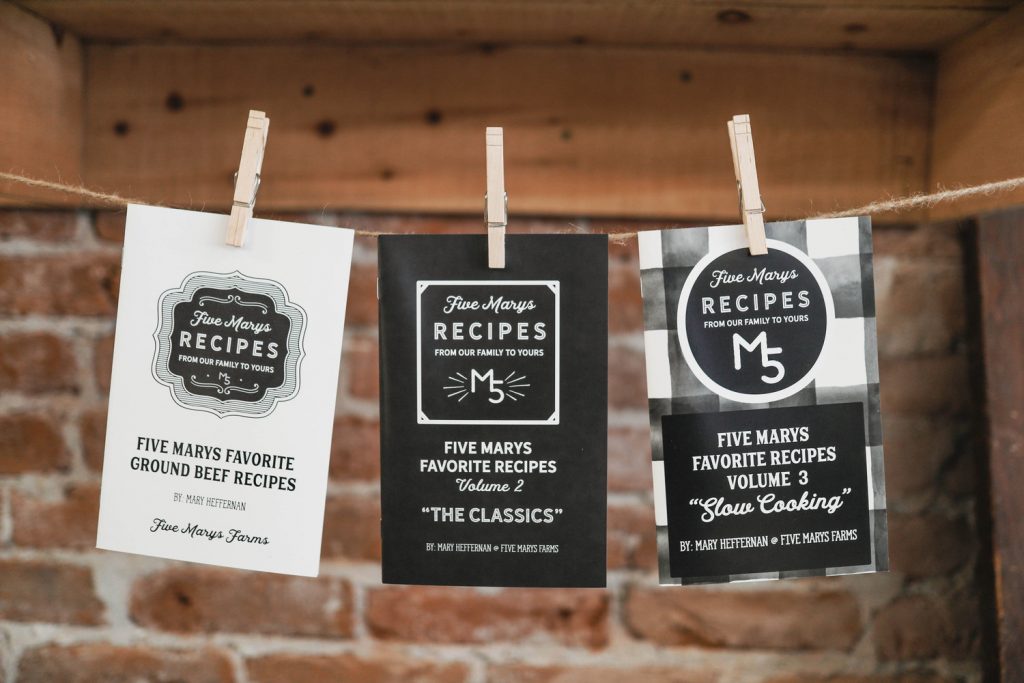 As a farm mom, Mary has learned to prioritize the important things on the ranch. The family works hard together every day to care for cows, sheep, hogs, horses, dogs and everything in between. She strives to lead by example and show her girls that big ideas are attainable.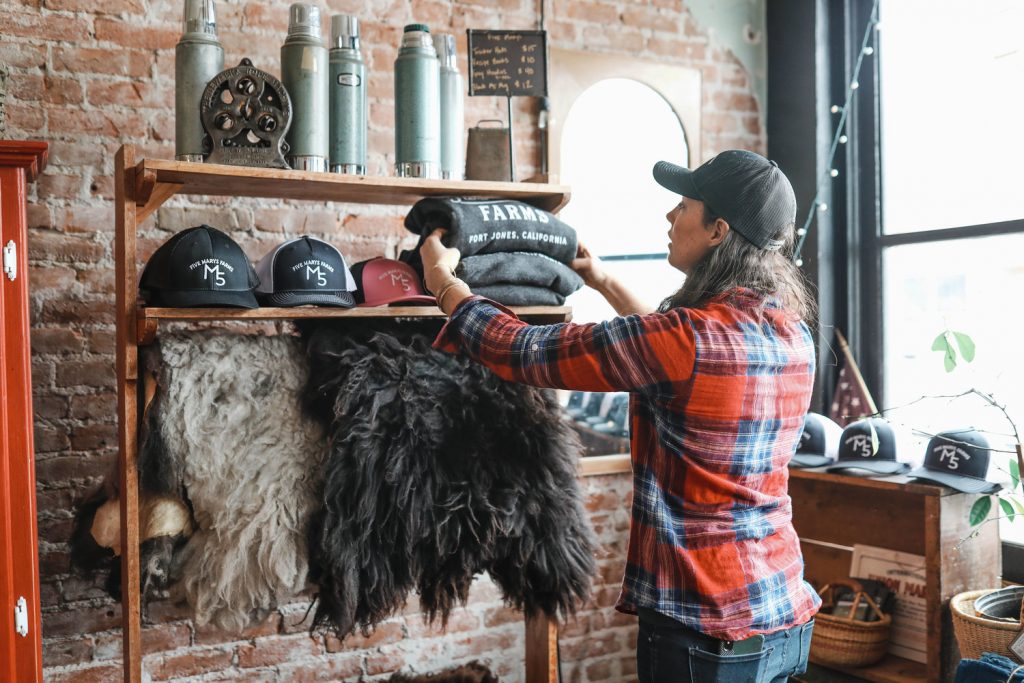 ---
Helena and Matthew Sylvester, owners of Happy Acre Farm, shown below with their son, are first-generation farmers, learning farming techniques purely through books and experience. They believe while farming is both simple and complicated, the connection with the soil and the seasons is something that is innate.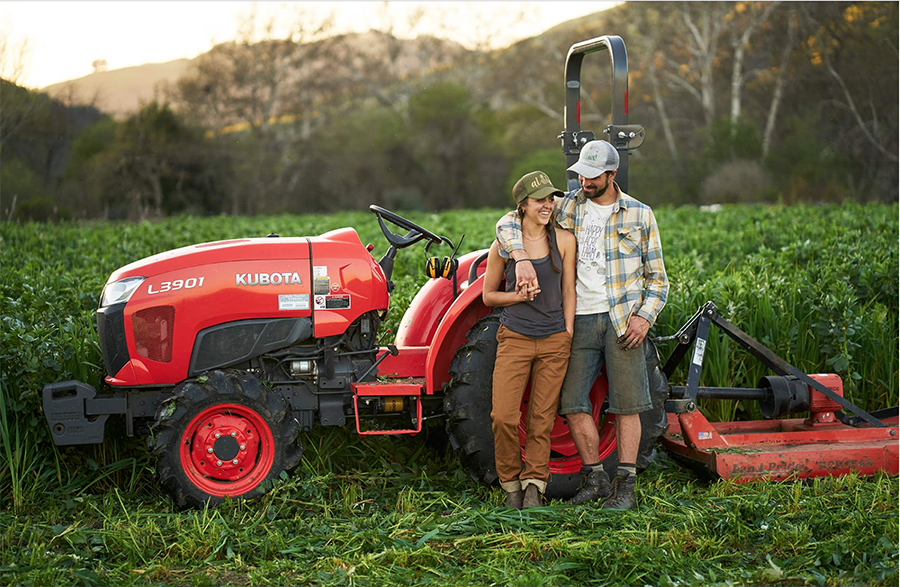 Helena serves are the brains behind the operation. She is in charge of planning and seed orders, as well as greenhouse operations and planting. Happy Acre Farm is tucked in the corner of Alameda County in Sunol, CA. Helena and Matthew hit the ground running on 1 acre and are now farming 2.5 acres in their fourth season.  Helena's son, August, is growing up on the farm and is often found in Helena's arms, or in the drift as his mother tends to the harvest. She hopes by living on the farm he learns to set goals and achieve them, to love life and appreciate hard-working hands.
Photos courtesy Rankin Ranch, Five Mary's Farm and Happy Acre Farm