The U.S. is the first country Canada has opened its borders to, with other international visitors not expected to be permitted entry until September at the earliest.
The move marks a pivotal point in tourism recovery for the country, with the U.S. being its primary visitor market. According to analytics reported by GlobalData before the pandemic, Canada received 15.1 million U.S. tourists in 2019, accounting for 68 percent of its total international arrivals. The same study showed that 2020 arrivals from the U.S. declined by 86 percent.
Most Canadian outfitters admitted they limped through the last 18 months with varying levels of success, relying on Canadian consumers instead of those from south of the border, and are eager to increase their business with the borders reopening.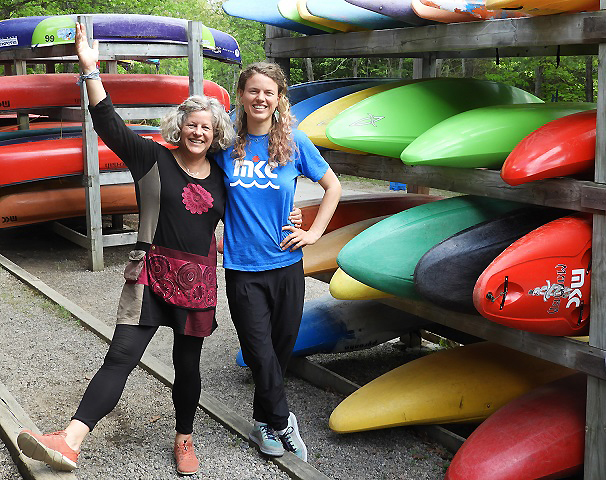 "The pandemic was very challenging," said Claudia Van Wijk, co-founder, Madawaska Canoe Centre, shown above left with her daughter and lead image, which runs raft and kayak trips near Ottawa. "The uncertainty was the most difficult. It was an emotional rollercoaster. We wanted to do the right thing, yet were receiving inconsistent information from our provincial health authorities."
When it did reopen, on July 1, 2020, they brought back just half of their staff, opening up at one-third capacity. "We had no idea if anyone would come and, if they did, they'd have to be Canadian," she said. "But demand started rising, and those who participated were extremely grateful."
And they were confident that their products, helping people be outside, was always going to be in demand. "We always knew being outside and in nature was a good thing," Von Wijk said. "So, we waited and watched and learned from other outfitters. We felt this was not a time to be a leader."
After getting through 2020 with limited guests, the company, which is celebrating its 50th anniversary, had high hopes for 2021 and restrictions lifting. When that didn't happen, they circled the wagons and created a plan to appeal to consumers close to home.
"Coming into 2021, we knew that people would be looking for outdoor experiences, especially ones that had a support or guided element to them," said Von Wijk. "But we were caught off guard when bookings started pouring in last November. By the time April arrived, our classes were 75 percent full for the entire season."
Still, there's no replacing the U.S. market for Madawaska or other outfitters.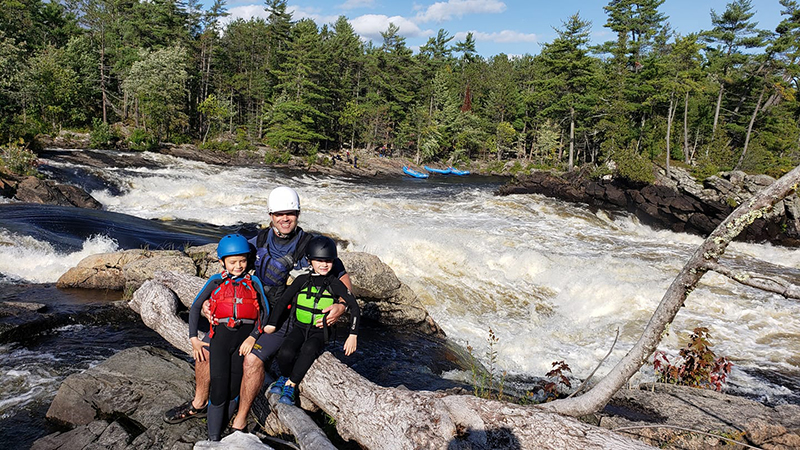 "Our American business is a large part of our client mix," added Matt McGuire, sales director, Wilderness Tours, shown above, another kayak, rafting and bike outfitter based in Ottawa. "We have guests who normally fly in from all over the world and the U.S., and the border closure had destroyed that aspect of our business. We're looking forward to the border reopening."
From Madawaska's perspective, it has some demand left in the bank from last season that it hopes to capitalize on. "The majority of our American bookings last year asked us to hold their monies instead of asking for a refund," said Von Wijk. "So, we're honoring those prices for the next two seasons. This trust has helped us bridge the monetary void."
Von Wijk added that the border opening coincidentally coincided with some of the special paddling programs it has that began the same day. "We're super excited to have our U.S.-Canada border open again and to welcome back our southern neighbors," she said.
Photos courtesy Claudia Van Wijk, Madawaska Canoe Centre, Matt McGuire