The three-day festival's mission of "redefining femininity in everything we do," said Founder Aisha Weinhold, has expanded in ways she never anticipated.
Writer: Carly Terwilliger
Starting tomorrow, the small town of Carbondale, CO will play host to the third annual No Man's Land Film Festival, a three-day, all-female cinematic event. Founded by Carbondale native Aisha Weinhold, who is also the executive director, the celebration of women in adventure meets a need to highlight and connect women in pursuit of the radical.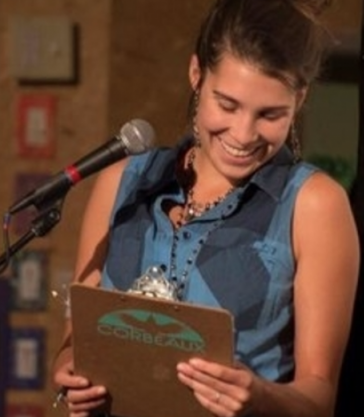 2017 marks a leap forward for No Man's Land, with a jam-packed program of stellar films as well as guest speakers, panel discussions, hands-on workshops and adventure meet-ups. "The first festival was definitely monumental and a dream for me," said Weinhold (pictured left). "I spent two years looking for content. There was also the pressure of, 'I'm 20 years old, who am I to tell the industry this needs to happen?' We had no branding, no business experience."
Going into year three, those questions are a thing of the past. The festival's mission of "redefining femininity in everything we do," Weinhold explained, has grown and changed in ways she never would have anticipated three years ago. "If we stuck to just adventure programming, we'd have about a day and a half of programming," she said. "So we expanded."
This year's festival-goer will see, along with a slew of incredible runners, climbers, cyclists and swimmers, a Brazilian ballet dancer balanced delicately between her art and the slums of Rio de Janeiro. "Dancing in the Crossfire" is the story of gymnast and dancer Tuany Nascimento, who in 2012 launched Na Ponta dos Pes (On Top Toes), an open ballet class she teaches to the children of Alemao, a neighborhood known more for violence and gangs than inspiring dance careers. "It's incredible," said Weinhold. "I don't even know how to describe it. And that's just one amazing film that, three years ago, I would have said doesn't fit with what we're doing."
Giving women – and men – a place to fit in and thrive is built into Weinhold's vision for the festival. In the beginning, "People would say, 'That's cute' or 'that's a fun little event,' just being very dismissive of our larger purpose," she remembered. But despite all of the challenges, No Man's Land has grown by leaps and bounds. It's a place where "it's okay to climb 5.9s, it's okay to climb 5.6s." The goal of the festival, according to its website, is to "connect like-minded individuals who are action-oriented, wish to support a shared vision of gender equality … and love adventure.
To help bring adventurers together, there will be a strong social element to the festivities. "The theater we're using had about half the capacity we need, so we're doing two screenings," said Weinhold. Between and after the Saturday screenings, attendees can head to "Park Play," which will take place from 7-10 p.m. at the park across the street from the Crystal Theater. Over lawn games, wine and beer and with a soundtrack of live music by Pearl and Wood, "We're hoping people will just kick it," Weinhold said, adding that she's looking forward to people sharing what they saw and experienced at the festival.
The passionate young executive director chose film as the medium to get her message out because "most people can sit down and watch a film," she explained. "You buy a ticket and sit down. It's very accessible." At its core, films are "images plus audio, and after that you have so much creative space within which to work." But above all, "they're lasting," said Weinhold. "That's my favorite part. Films stick with you."
Even with this year's extravaganza at her doorstep, Weinhold has one eye on the future of No Man's Land. "Our tour is blowing up, so I wouldn't be surprised if we do 40 screenings next year," she predicted. Along with the tour, she's hoping to add single-day festivals in locations that perhaps aren't as adventure-centric as her Rocky Mountain home. "That's our next step." And next year's flagship event in Carbondale? "It will be similar to this year – only bigger."
For more information go to nomanslandfilmfestival.org. Photos and video courtesy No Man's Land Film Festival