Boot Barn Holdings Inc. reported earnings rose 19.5 percent in the third ended December 26 as same-store sales from physical locations returned to positive territory. January comps grew 17 percent to mark the chain's sixth consecutive month of sequential improvement.
"We are extremely pleased with the strength of our third-quarter results through what continues to be a difficult macro environment," said James Conroy, president and CEO, on a conference call with analysts.
Net sales in the quarter increased 6.5 percent to $302.3 million.
Consolidated same-store sales increased to 4.6 percent, cycling a 6.7 percent increase in the year-ago period. Same-store sales in physical locations increasing 1.9 percent with growth driven by an increase in basket size, which more than offset a mid-single-digit decrease in transactions. E-commerce business remained strong, with sales up 16.3 percent over the same period last year.
Momentum accelerated as the quarter progressed with same-store sales up 1.7 percent in October, 4.3 percent in November and up 6.2 percent in December. The sequential improvement each month was primarily driven by store comps improving from approximately flat in October to up 3.3 percent in December. Said Conroy, "We are extremely pleased with the return to positive comps in our brick & mortar stores, particularly in light of the pandemic."
Gross margins improved 120 basis points to 35.3 percent. The improvement was driven by a 150 basis point increase in merchandise margins due to better full-price selling and reduced promotions, which partially offset 30 basis points of deleveraging in buying and occupancy costs. Said Conroy, 'It is a testament to the ongoing strength of the brand that we can continue to grow top-line sales without resorting to discounts or promotions to drive traffic."
SG&A expenses decreased 30 basis points to 21.6 percent. The net increase in expenses was primarily a result of additional costs to support higher sales and expenses for both new and acquired stores.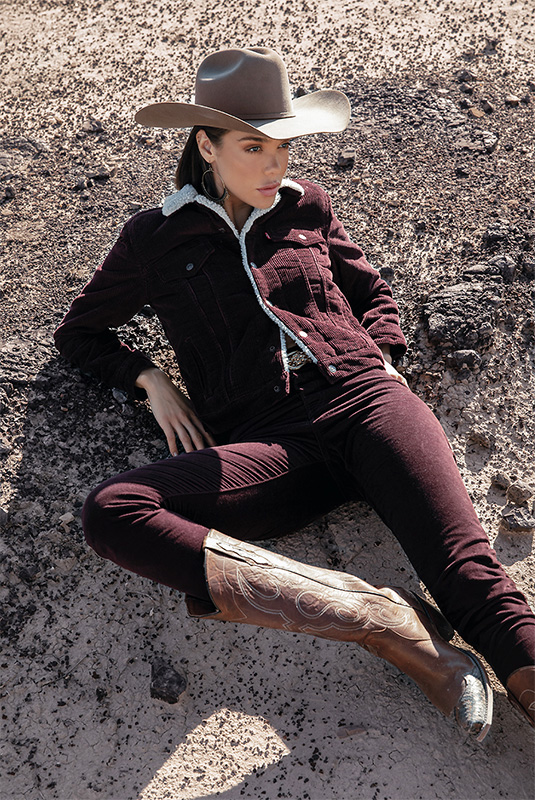 Net income improved to $29.6 million, or $1.00 per share, from $24.8 million, or 85 cents, a year ago. Excluding the tax benefit in both periods, net income rose to 99 cents a share from 81 cents in the prior-year period. Wall Street's consensus target had been 97 cents.
The retailer had pre-announced sales and earnings results on January 8 in anticipation of a presentation at an investor conference. Prior to the pre-announcement, Wall Street's consensus estimate had been 85 cents.
Said Conroy, "I am extremely pleased with our earnings growth despite ongoing headwinds from COVID-19 including pressure in oil and gas markets, reduced tourism, rising case counts across the country, and the ongoing lack of rodeos and concerts."
Hiking Boots, Outerwear, Casual Apparel Boost Sales
From a merchandise perspective, Boot Barn saw broad-based improvement in category performance.
"Every major category with the exception of work apparel and men's western boots grew versus the prior year," said Conroy. "Workwear remains our strongest performing category with growth in both lace-up and pull-on styles. Additionally, we saw healthy growth in kid's boots, hats and belts and men's and women's western apparel, which were driven by solid gains in denim. Demand for our FR work apparel business was soft in the third quarter as a result of top-line pressure in many of our oil markets while sales of non-flame resistant work apparel showed positive growth as the customer's need for functional product continues to be healthy.
Conroy credited the improvement to steps taken by Boot Barn's merchandise team to capitalize on the trend toward being outdoors and dressing more casually. He said, "As part of these efforts, we have invested in more inventory of hiking boots, outerwear and casual footwear and apparel, which have started to gain traction."
Store traffic remained down, but transaction size grew 6 percent with an increase in sales of add-on items including boot accessories, ball caps and belts.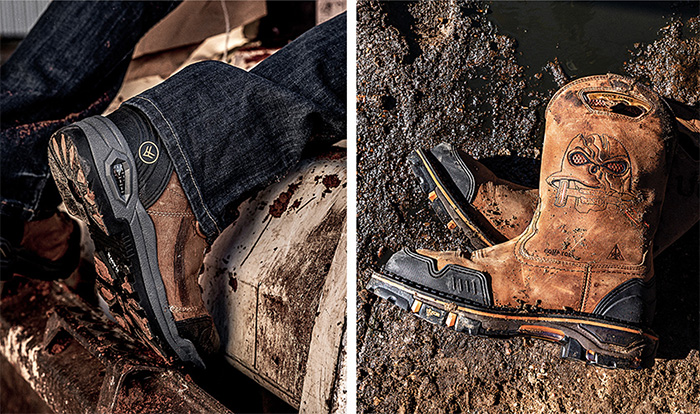 E-Commerce Boosted By Omnichannel Offerings
The 16.3 percent increase in eCommerce sales was complemented by an 80 percent increase in operating income. Bootbarn.com sales were up 37 percent during the quarter with the balance of its eCommerce sales declining largely as a result of the change in promotional posture and pricing on its Sheplers.com site to align with a more full-price selling model.
Efforts to support omnichannel offerings, including in-store pickup and contactless curbside service, led to approximately 20 percent of Bootbarn.com's orders picked up in-store. Boot Barn also offered same day gift-wrapped home delivery service.
"We believe these capabilities were successful in expanding the number of customers that shop across channels. We were encouraged by the effectiveness of our direct-to-consumer supply chain which was able to meet outsized customer demand while avoiding virtually all anticipated issues with package delivery service," said Conroy. "In summary, the ongoing changes we have made and our focus on increase in eCommerce profitability have not only improved our bottom line but have helped to narrow the margin differential between the stores and online channels."
Other achievements in the quarter included increasing its exclusive brand penetration to 23.3 percent, an increase of approximately 80 basis points year-over-year. Four of its exclusive brands ranked in the Top 10 selling brands in the store during the quarter. Penetration of exclusive brands is expected to expand approximately 200 basis points for the full fiscal year.
Regarding expansion, Boot Barn opened seven stores and closed one year-to-date, bringing the store count to 265. A total of 15 new stores are expected to open by the close of the year. Said Conroy, "Even with the difficult backdrop of COVID-19, the new stores we have opened in new markets, particularly in the Northeast, are outperforming our expectations and are expected to pay back within our targeted three-year period."
The 17 percent comp gain in January was boosted by store comp growth of 20 percent. Bootbarn.com continued to see growth in the month but Sheplers.com's growth is being restrained by efforts to focus on profitability. Said the CEO, "Notably, the sales growth in January has been broad-based with all major merchandise categories growing on a comp basis. Additionally, we have seen each of our three geographical regions grow double-digits in the month. That said, while we are certainly excited about the current sales trend and we believe the underlying business continues to be strong, we do attribute a portion of the acceleration in sales to external factors, including the receipt of stimulus payments at the start of the 2021 calendar year."
Photos courtesy Sheplers, Boot Barn