Bogs, continuing on the recovery seen in 2018, saw revenues jump 23 percent in the first quarter. The gains were due primarily to higher sales to outdoor and online retailers.
The figures represent North American wholesale sales.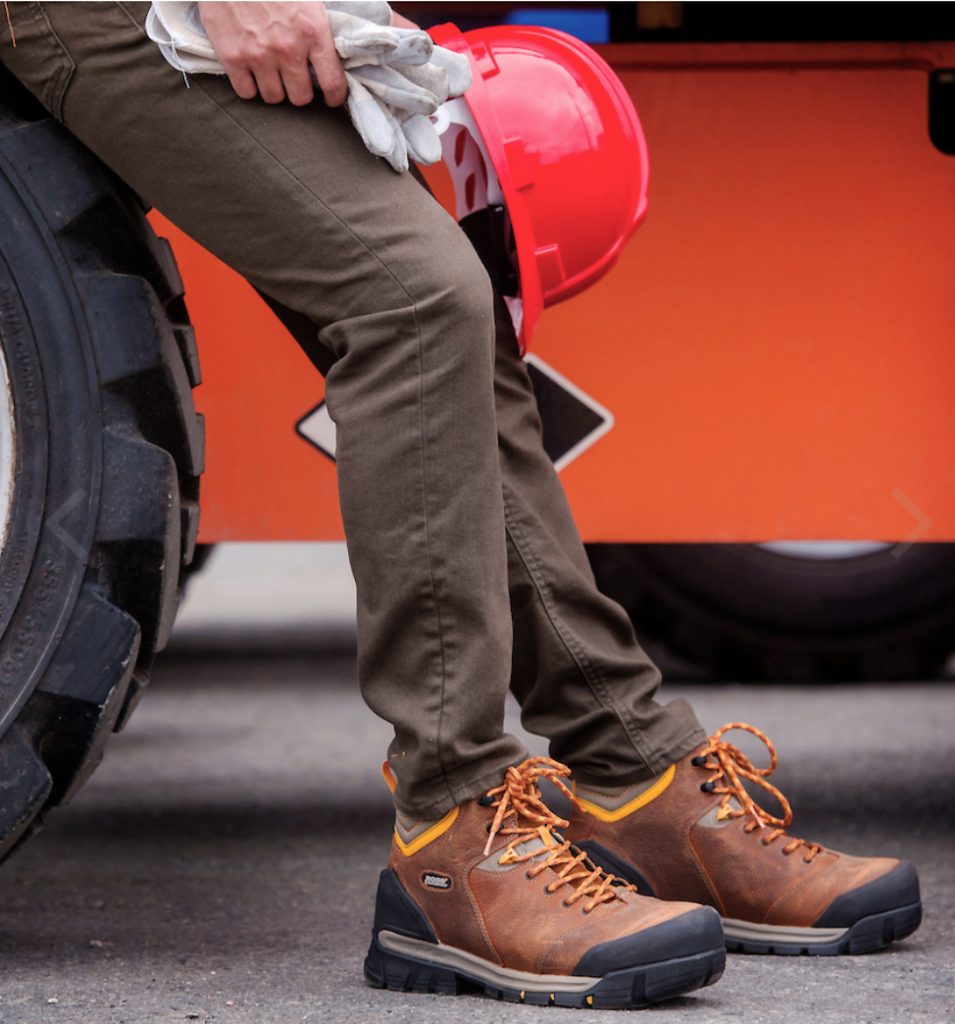 "Sales of work-oriented footwear, as well as spring product, helped deliver a nice quarter for the brand," said Thomas Florsheim, chairman and CEO of Weyco Group, Bogs' parent, about Bogs on a conference call with analysts.
Florsheim noted that in late 2017, Bogs relaunched its work program focusing on a chemical resistant rubber that aids slip-prevention as well as steel and composite toe styles with seamless lightweight construction.
"The Bogs work business has made steady progress and is now realizing strong year-over-year increases," said Florsheim. "Meanwhile, a long term objective of the Bogs team has been to diversify toward having more of a year-round assortment. The nature of the work business contributes toward this end, but we are also very pleased with solid sales of our lightly insulated spring product and rain boots, which are doing extremely well at retail."
Bogs' sales had improved 10 percent in 2018, carried by a 34 percent jump in the fourth quarter.
Bogs, in recent years, has been challenged by seasonality. In 2017, Bogs' sales were down 9 percent to $42.0 million from $46.1 million a year ago with most of the decline stemming from weakness at outdoor retailers. In 2016, Bogs' sales tumbled 23 percent as the mild 2015/16 winter season led retailers to carry over Bogs' inventory into the 2016/17 winter season.
Companywide, Weyco's sales rose 6.6 percent in the first quarter to $74.1 million. Among other brands within the company's wholesale segment, Florsheim and Stacy Adams sales rose 25 percent and 8 percent, respectively, due to sales volume increases across the majority of distribution channels. Nunn Bush sales were down 6 percent for the quarter, mainly with department stores.
Said Florsheim, "Given the overall tepid reports regarding the North American retail market, we feel very good about this performance. "
Net sales in the North American retail segment, which include sales from the company's Florsheim retail stores and the company's e-commerce businesses in the U.S., were $5.6 million in the first quarter, up 13 percent.
Other net sales, which include the wholesale and retail sales of Florsheim Australia and Florsheim Europe, were $9.1 million in the first quarter of 2019, down 16 percent.
Gross margins in the quarter were 38.8 percent, slightly above 38.3 percent a year ago. Factory pricing remains stable as does the U.S. dollar against currencies of the countries where the company sources.
Earnings from operations were $5.1 million, an increase of 44 percent. Net earnings rose 33 percent to $4.0 million, or 40 cents a share.
Inventory levels were up to $66 million at the quarter's close compared to $51 million a year ago to support expected growth in North America. Concluded the CEO, "The turnaround in our brick and mortar end of the business, which encompasses about 30 stores, as well as the revitalization of our wholesale business, will progress over the course of this year."
Photos courtesy Bogs