Keep active all year long with your pet right by their side.
Petco announced a series of workout circuits designed to motivate pet parents to get in shape in 2018 with their pups by their side.
Created in partnership with fitness and nutrition expert Anna Victoria, the fun and inspiring workouts found at petco.com/annavictoria are personalized to accommodate the various energy levels dogs have to help every pet parent (and dog) meet their fitness goals this year.
Recognized for her positive philosophy on physical well-being, Anna has teamed up with Petco tto produce a dog-friendly exercise collection to enjoy with the help of our four-legged friends. From sprinting and burpees to sit-ups and planks, there's a workout for any pet parent and pup duo.
"The continued health and wellness of pets and their parents is core to our organization's mission.As we enter a new year with personal goals and resolutions in mind, our partnership with Anna Victoria supports the power of the human-animal bond and the role our pets play in contributing to the well-being of our families." — Dr. Christie Long, Director of Veterinary Medicine, Petco
Built off the Fit Body Guides and recent launch of her Body Love with Anna Victoria app (available for iPhone and web) her million-plus Instagram followers live by, Anna's motivation for the partnership comes from her own beloved pup Rigatoni, a six-month-old Golden Retriever.

"I'm thrilled to partner with Petco to help pet parents and their dogs meet their 2018 fitness and wellness goals. Workouts should be a part of our day we look forward to, and there's no doubt pet parents will find reasons to get excited about exercises they can tackle with a work out partner that never cancels, never complains and always stays motivated." — Anna Victoria
The exercise circuits – developed by Anna Victoria in partnership with Dr. Christie Long – consist of a range of activities to choose from based on a dog's size and energy levels. For dogs with high-energy, fetch, swimming and agility drills are great exercise options. Exercises that focus more on the physicality of the pet parent like crunches, lunges and burpees can be used for dogs of varying activity levels.
To ensure they are healthy enough to participate in these activities, Dr. Christie Long recommends pet parents schedule a physical exam with a veterinarian for their dog before embarking on an exercise program. Just as humans have preferences for specific exercises and strenuous activity, owners should also be aware of their dogs' individual likes, dislikes and limitations.
Visit petco.com/annavictoria for more information on the individual exercises that work best for you and your dog along with additional activity suggestions to help pet parents keep active all year long with their pets right by their side.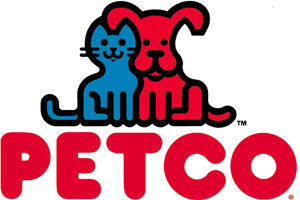 Photos courtesy Petco and Anna Victoria