Blundstone heeled boots for women, new for F/W18, pictured below, are here to keep you a level above the rest. They come in three colors, black, antique taupe and antique brown with a sleek ankle silhouette and a chunky heel to wear to the office or with your favorite jeans for a smart caszh look.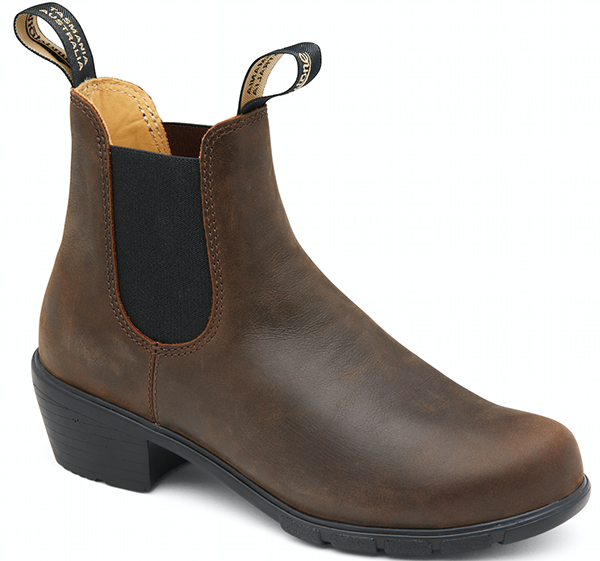 It's the first women's heeled boot from Blundstone and includes the brands Comfort Classic footbed and shock absorbing Poron XRD in both the heel and forefoot. We sat down with Adam Blake, Global Head Brand, Design and Consumer Engagement, pictured below, to find out more about the introduction of the brand's first heeled boot — made for easy walking and effortless cool — and why the category is poised for significant growth.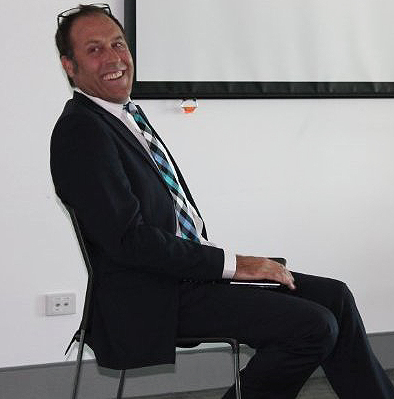 SGB: Blundstone is known for their rugged, built tough look and feel. What was the reason to introduce a women's heeled boot for F/W18?
AB: With 147 years under our belt, we know that success isn't achieved by standing still. We continue to innovate, design and evolve with our consumer needs and attitudes. As we look at our growth over the next five years, there's no question the women's category offers the greatest area of opportunity for Blundstone, not only through further retail expansion, but also in our ongoing product development."
We have been at the forefront of footwear comfort and performance design for many years, we now seek to repurpose this knowledge and lead the market in delivering superior comfort in fashion forward pieces that are gender specific and seasonal.
We will never lose our DNA. Our commitment to design, comfort and timeless style is the blueprint for Blundstone. Just as Blundstones were purposefully developed and shaped by our homegrown Australian landscape, our environments and consumers now require and desire newer and more modern evolutions of the classic Blundstone, to suit everywhere their life takes them. From an outdoor adventure to the high streets and cafes of New York.
SGB: How did the idea come about to create a women heel boot?
AB: The women's heeled boot was a natural progression for Blundstone given our commitment to providing gender specific products that are tailored to our consumer needs. The classic shape of Blundstone lends itself effortlessly to a heeled version, in fact our heritage includes women's heeled boots from the late 1800's. Demand also came from our retailers who had been fielding feedback from customers regarding desire for a higher heel.
Our consumers were seeking a more feminine and luxurious option, by coupling our existing premium leather style and comfort with a bespoke women's fit and heel, we have been able to provide the market with just that.
SGB: What was the process for selecting the heel height, shape, etc.
AB: As with all our design processes we first start with ensuring we stay true to our heritage, in this instance a classic Chelsea cut in natural, earthy tones. Blundstones commitment to comfort led to the design of a streamlined cubanesque heel. In this our first modern foray into a women's fit it was important to ensure the Blundstone look was intact, the height of the gusset is the same as our classic 500's and the boots tags are the traditional brand giveaway.
SGB: Was the decision also driven by the fashion collaboration flooding the active lifestyle market?
AB: Collaboration is a great way to extend a product and brand into new markets. This new women's heeled boot however is a stand-alone Blundstone innovation, driven and delivered specifically for our consumers. The early market response has been overwhelmingly positive, we know that we've created a product that is uniquely Blundstone and one we're extremely proud of.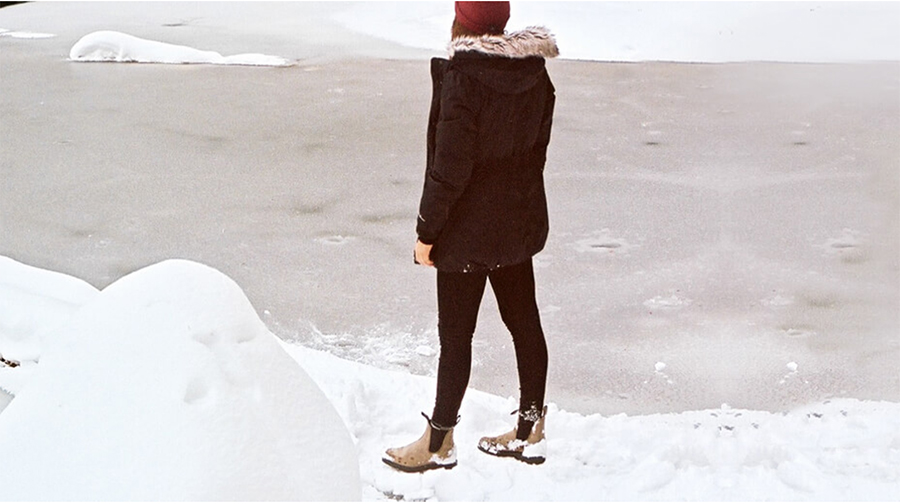 In addition to the heel boot, Blundstone is releasing new colors in existing styles including the Super 550, Suede, Lace Up, Women's and Kids series.
Focusing on earthy tones, the F/W18 collection draws on the colors of Tasmania's wild landscapes. The well-worn surfaces combined with raw finishes are used to create the earthy looks and crafted detail. Leading colors for the new season include different shades of browns, taupe, sand, olive, grey, redwood and blacks in different treatments. Greens and browns are raw in tones and taken straight from nature. The distressed and rubbed finishes create a more worn look which is what our consumers are seeking.
Photos courtesy Blundstone