Meet the app that lets cyclists exchange kilometers pedaled for discounts at local and online businesses, including after-ride favorites like coffee shops and breweries.
Writer: Carly Terwilliger
American cyclists can now turn their passion into perks with an app designed to encourage people to get pedaling. Already established in Canada, Mexico and Colombia – the country in which it was founded – Biko is a free app that allows bike riders to score discounts with local and online businesses, including after-ride favorites like coffee shops and breweries.
Traveling one kilometer on a bike earns you one "biko," a digital currency that can be redeemed with partner companies. Public Bikes, Nutcase Helmets, Duer and Mova Cycling are some examples, with CaliBurger joining the ranks in conjunction with Biko's Seattle launch.
"Personally, I'm a huge cyclist both for recreation and commuting," Biko U.S. Country Manager Chris Schierholtz told SGB, and "I saw Biko was committed to solving this huge problem that I was dealing with," namely anti-bike demons like traffic and pollution. "Having worked in the bike industry my whole life, I saw they were tapping into something that no-one else was addressing."
Schierholtz previously worked for Mountain Hardwear, Wilderness Trail Bikes and Specialized Bicycle Components before founding San Francisco-based Good Collaborative in 2011.
Although the app can be used anywhere and bikos can be redeemed online, Biko will initially be focusing on Seattle, Portland, San Francisco, Los Angeles and San Diego. Cyclists living in these cities will have the advantage of being able to redeem deals at "small mom-and-pop bike shops and coffee shops, for example," said Schierholtz.
"We've also had great success with bikes and breweries. Going for a bike ride and having a beer with your friends is something a lot of people enjoy, so local breweries make great partners." In case the beer scene isn't your thing, "We also partner with yoga studios and healthy lifestyle companies."
App users that live outside the West Coast launch zone can also turn their pedal-powered commute into discounted swag. "For example, Public Bikes is a national partner," Schierholtz explained. "You could live in Boulder, or you could live in Winnemucca, and you can still get the same bike online." He sees the app as having the ability to catch on in all of North America, and Biko is already planning to expand into other urban centers. Denver is on the company's radar, as well as several East Coast cities.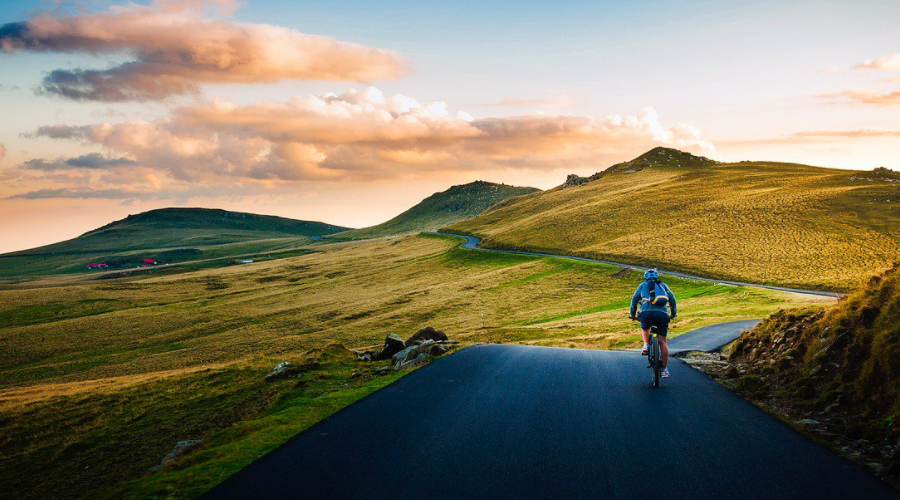 Although the incentives are a way to encourage people to download and use the app, Biko isn't just about fun and beer. At the time of the company's inception, its founders were riding around Bogota, Colombia in thick pollution, with a ton of traffic. From their feeling that there was a solution out there that hadn't been discovered yet, Biko was born.
"Our goal at Biko is to improve the quality of life in cities by expanding the bicycling revolution, getting people on their bikes to reduce the number of vehicles on the road," said Tomás Bleier, Biko COO and co-founder, in a statement. "By incentivizing people to cycle, they're realizing significant benefits to their health, their mobility, and the environment. In fact, users in other countries have collectively reduced carbon emissions by more than 2,500 tons, and we look forward to achieving similar results in the U.S."
Meghan Sinott, brand manager for partner company Nutcase Helmets, added, "Studies indicate that the more people cycle, the safer our streets are. If health, happiness and safety aren't reason enough to ride, then earning points per kilometer might just be the trick to get riders excited about their every kilometer pedaled."
Photos courtesy Biko