"The Bellyak has become a tool that helps people transcend their scars and focus on the experience of who they want to become." – Adam Masters, Founder
Writer: Travis Poulin
The Bellyak was conceived when founder Adam Masters (son of Perception Kayak Founder Bill Masters) encountered a section of whitewater that was too narrow to navigate in a kayak while holding a paddle. Enter a roll of duct tape and a grown man on his stomach using his hands to paddle a kayak. After some modifications – and cutting a kayak in half – the prototype of the Bellyak was born. The current iteration of the Bellyak still takes the shape of a kayak, but with much less volume. Paddlers lay on their stomach and use special hand paddles to maneuver and power the craft.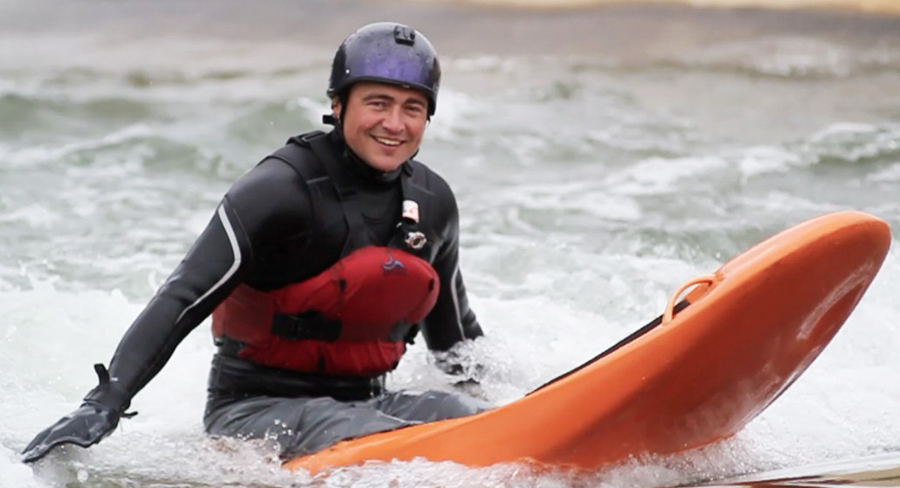 Adam Masters, Founder, Bellyak
The idea may seem absurd to some, but if you ever have the opportunity to meet Masters, he will tell you every reason why the idea is not only unique but also useful to paddlesport participants across the board. One example? Adaptive athletes. Bellyak now has a team that use the crafts as their source of transportation through some whitewater that few – of any ability – would dare to enter.
Swimming and kayaking are not always easy or even possible for adaptive athletes, but Bellyaks allow them to experience mobility, balance and exercise in a new way. "The Bellyak has become a tool that helps people transcend their scars and focus on the experience of who they want to become," Masters said.
"For adaptive athletes, there is no fear of entrapment and no adaptation needed," Masters said. "I think the Bellyak breaks many barriers for entry into paddlesports and the adaptive team is a great example." He said the Bellyak can be a great introduction into whitewater for anyone, but it is especially utilized by many differently abled athletes and they can utilize the technology better than anyone.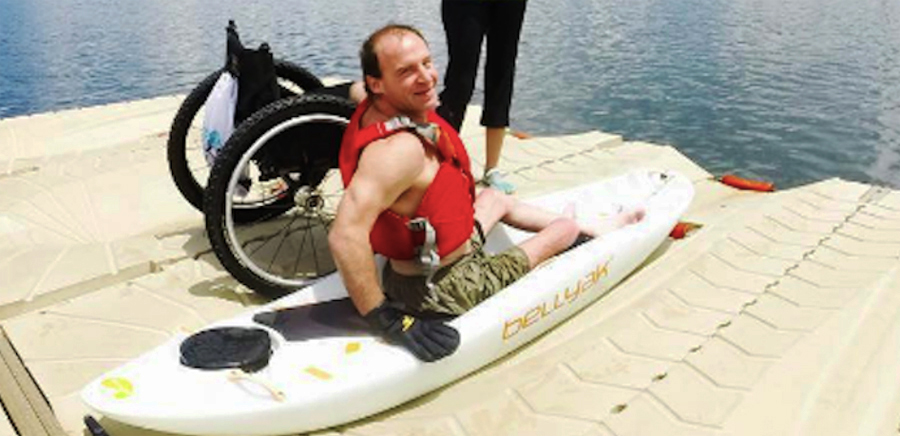 "With a Bellyak, you can use the product right away," Masters said. "You can feel the current across your whole body while lying down and there are so many ways to interpret whitewater in one of these boats."
The American Canoe Association has adopted Bellyaking as an official form of whitewater recreation for disabled athletes.
"Bellyaking does not just offer a fun way to experience nature and get a workout – it also offers a solution for adaptive athletes that no other product does," Masters said.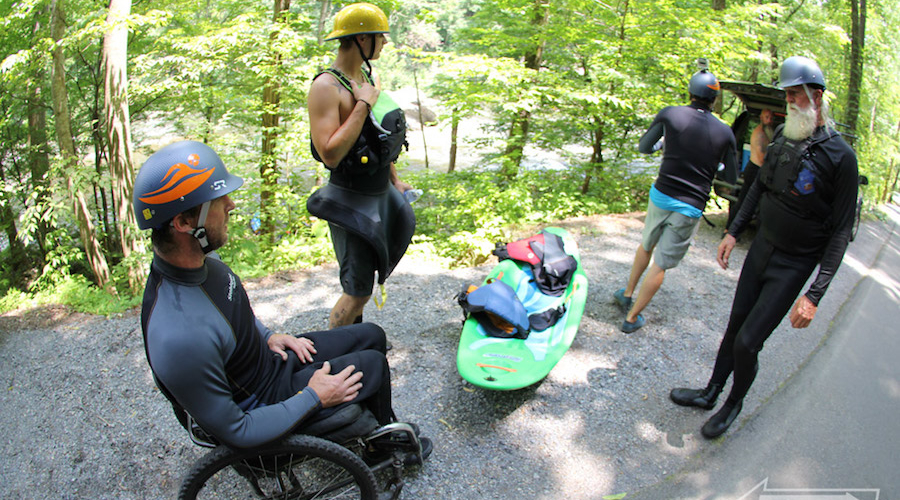 If this is not enough to sell you on the Bellyak, consider swiftwater rescue. Bellyaks can be especially useful in a V lower process. They can be utilized through a system of ropes as a stable platform for rescuers to assist victims caught in a river.
Bellyaks offer rescuers the ability to swim, paddle and use wade transitions without the necessity of a sprayskirt. The self-bailing design creates an easy and fast option that is also easy to ditch if necessary. The boats can be a source of transportation for victims with the supports of rescuers.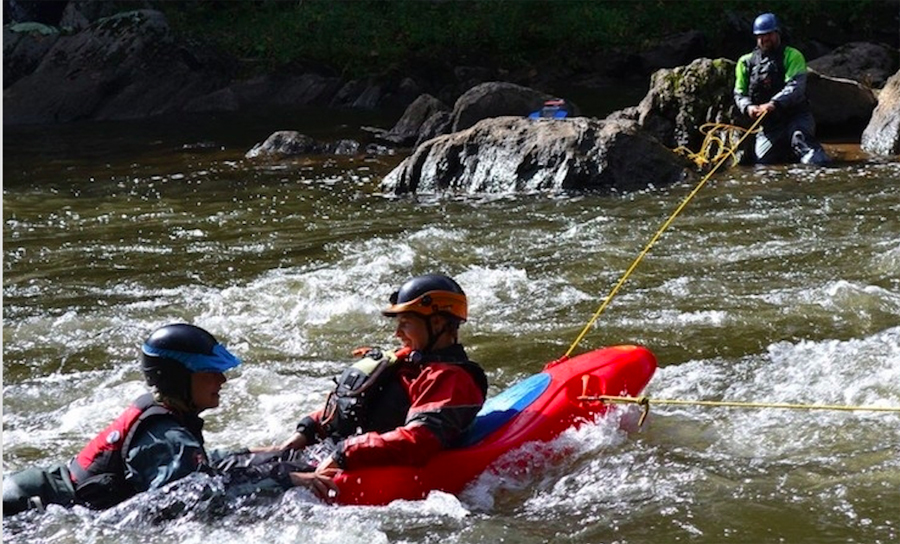 There are, of course, limitations when using Bellyaks for rescue situations. Limitations include using the boats for class III and under for stability, as they may require the rescuer to tend the Bellyak from the water in heavy current. The weight capacity is an approximate 500 pound limit for combined rescuer and victim (tethered rescues) and they require a sling design for the bow and stern connections.
"There will always be haters," Masters said with a laugh. "But I will always stand by the Bellyak."
Photos courtesy Bellyak