Nearly 3 out of 10 kids who played a sport prior to the coronavirus pandemic are no longer interested in participating, according to the latest national survey of sports parents commissioned by The Aspen Institute. That figure, (29 percent), captured in September, is up from 18 percent in May and 19 percent in June and underscores the growing challenges that lie ahead in keeping kids at play.
"That's a frightening number for the viability of the youth sports system but also for the health outcomes coming down the pipeline for kids," said Dr. Travis Dorsch, study director of the parent survey and founding director of the Families in Sport Lab at Utah State University. "I think it's really important that we acknowledge kids maybe don't want to go back to sports the way they were. This is our opportunity to create a new youth sports system that kids want to come back to so we can reach that 29 percent, which is a moving target. How do we reframe the experience, whether it's focusing on interpersonal coach-athlete features, health features or the competition itself? This looks like a real pivot point."
The survey results were released as part of Aspen Institute's State of Play 2020, the organization's annual report that examines the latest data and trends in youth sports. The report also shows that progress was made in 2019 to grow sports participation and to train more coaches. But the COVID-19 shutdown dramatically changed the landscape creating financial and health concerns for families and youth sports organizations.
The report was conducted to gauge parent's attitudes and behaviors before and during COVID-19. Surveys were conducted by The Aspen Institute, Utah State University and North Carolina State University during the months of May (1,050 responses), June (2,603 responses) and September (1,103 responses). Surveyed participants had kids who played sports ranging in age between 6 and 19 and represented all 50 U.S. states.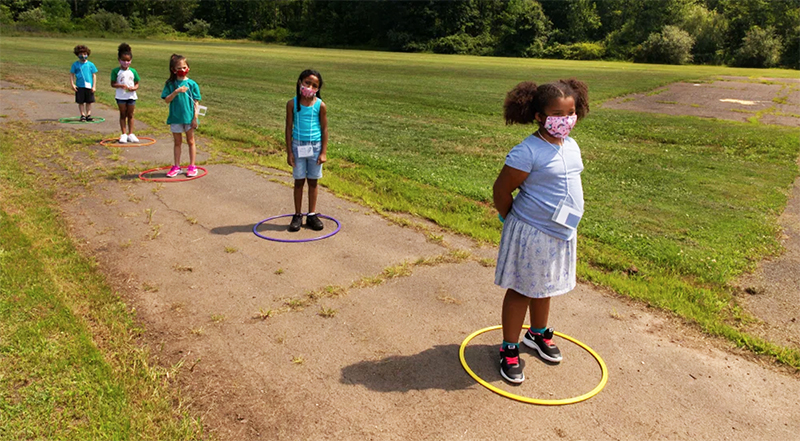 Rising Health Concerns About Return To Play
Although some kids have returned to playing sports, parents' fears of illness from COVID-19 increased for its third straight survey. In September, 64 percent of parents said they "strongly agreed" or "agreed" that they were worried their child would contract the virus if they resuming playing sports if restrictions were lifted, up from 61 percent in June and 50 percent in May. Fear parents contracting the virus from their children from play resumption was a close second, at 59 percent, and likewise, increased concern over the last few months.
The findings run counter to evidence that parents have gained a greater level of confidence seeing their kids play sports again as they weight the risk factors associated with their kids (or they themselves) contracting the virus.
"Fear of illness and comfort in children's sport participation may be mutually exclusive," Dorsch said. "They might feel okay with their kids in sports because they're outdoors because leagues have taken precautions because they haven't seen evidence of outbreaks while simultaneously acknowledging that they, or their kids, might get sick at school, church, grocery stores, or in any other context."
Scheduling conflicts and transportation were also raised as rising challenges to the resumption play once restrictions are lifted and as parents return to work and kids return to school full-time.
However, the study found families were more willing in September than they were in June to spend more on youth sports when COVID-19-related restrictions are lifted. In September, 28 percent of parents said that they would spend more on sports when they return, up from 21 percent in June. Still, more than one-quarter of parents said they expected to spend substantially or less pre-COVID-19.
Among all parents surveyed, individual pickup games continue to have their highest comfort level (71 percent). Traveling sports (52 percent) shows an increase in parents' comfort levels, although it continues to trail community-based sports (58 percent) and interscholastic sports (57 percent).
"Parents are in a tough position," Dorsch said. "They're weighing a lot by trying to keep their families safe and trying to give their kids experiences. Kids don't want to lose this competitive time period. To lose six months of sports is an eternity for a young person. It's a hard balance for parents."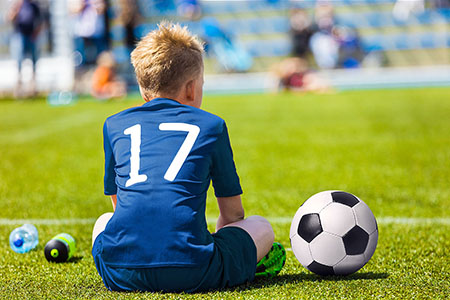 Local Rec Leagues Face Bigger Hurdles Than Travel Leagues
Concerns are also growing that local programs that traditionally have engaged kids at scale (parks and recreation departments, YMCAs, Boys and Girls Clubs, Police Athletic Leagues, etc.) won't be able to keep up with the intense, organized team sports that have private resources and that are further ahead in the COVID-19 recovery process.
Sports & Fitness Industry Association CEO Tom Cove said trends show that club and travel sports teams are returning much faster than local rec leagues.
"Many surveys show parents aren't sending kids back [to play], and then the first travel tournament returned after three months, and the return was not gradual at all," Cove said. "If you get communication from your team that you've been involved with for four years and the coach says, 'We'll organize this way with this protocol,' what appears to be happening is the parent of a kid on the travel team says, 'I trust that coach, he's serious, I'll let my kid go.'"
Team sports play at the middle school and high school levels have been in a state of flux with delayed school openings and hybrid online/in-school learning. As of September 2020, more states were gradually reopening high school sports, including some states that opened against the advice of local public health departments.
Kids Missing The Mental Health Benefits Of Playing Sports
The report also highlighted a study by The University of Wisconsin which found that 65 percent of adolescent athletes reported anxiety symptoms in May with 25 percent suffering moderate to severe anxiety. Physical activity was down 50 percent during the start of the pandemic, according to the study, which surveyed approximately 13,000 adolescent athletes nationally.
High school-age athletes reported more symptoms of anxiety and depression the older they are with moderate to severe anxiety peaking in the 12th grade for both males and females. The higher stress levels were attributed to the stress levels at their stage in life coupled with the uncertainty over the present and future academic and athletic plans. Athletes who play team sports and come from lower-income households reported higher levels of anxiety and depression than those athletes in the same age bracket who come from more affluent households.
The mental health challenges reported by athletes "illustrate to a great extent the value that schools are providing," said Tim McGuine, the study's author. "We've come to realize that school is not just school. When kids can get their academic work done online in two or three hours, what are they doing the rest of the day? At school, they're immersed in peer support and other ways that school expands social and psychological benefits, not just academics. Schools challenge kids on how to work together as a team."
The benefits beyond competition were also evident in The Aspen Institute's study. When survey respondents were asked in June of their desired outcome for their kids playing sports, the top answer was mental health, cited by 87.1 percent; followed by physical health, 86.5 percent; fun, 84.5 percent; social skills, 81.7 percent; peer relationships, 81.5 percent; sports skills, 75.3 percent; and competition, 59.6 percent.
"Parents appear to really be valuing right now the physical, emotional and social benefits of sports," Dorsch said. "Without in-person school in some places, sports become a vehicle where kids can still hopefully get these benefits. I also think a lot of parents view healthy competition as an important part of sports, and through competition, you can gain all of these other benefits. I think sometimes we create a false dichotomy over desired outcomes. They're not mutually exclusive."
Lead, second photo courtesy New York Times