By Eric Smith
More consumers surfed rather than drove for their purchases on Black Friday as online sales accounted for a record $7.4 billion spent during the holiday shopping extravaganza, according to Adobe Analytics.
The total was up 10.6 percent from digital sales on Black Friday 2018 and just shy of the all-time high for online sales on any day—$7.9 billion spent during last year's Cyber Monday. Adobe said that record was shattered with Cyber Monday's final count of $9.4 billion in online sales, up 19.7 percent from 2018.
"Retailers unlocked sales earlier to combat a shorter shopping season while continuing to drive up promotion of the big branded days including Black Friday and Cyber Monday," said John Copeland, Adobe's head of marketing and consumer insights. "Consumers capitalized on deals and ramped up spending, especially on smartphones, where activity increased on days when shoppers were snowed or rained in."
Further migration of shopping on smartphones continued this year with Adobe estimating that 39 percent of all online sales Friday and 61 percent of online traffic was done on phones.
Looking at traffic—both online and in stores—a record 189.6 million U.S. consumers shopped from Thanksgiving Day through Cyber Monday this year (a period that includes Black Friday and Small Business Saturday), an increase of 14 percent over last year's 165.8 million, the National Retail Federation and Prosper Insights & Analytics said Tuesday.
"Americans continue to start their holiday shopping earlier in the year, and Thanksgiving is still a critical weekend for millions," said NRF President and CEO Matthew Shay. "Whether they're looking for something unique on Main Street, making a trip to the store or searching for the best deals from their mobile device, this is when shoppers shift into high gear. With the condensed holiday season, consumers are feeling the pressure to get their shopping done in time. Even those who typically wait until the last minute to purchase gifts turned out in record numbers all weekend long."
While analysts reacted positively to the overall buoyancy of Black Friday and the unofficial kickoff to the holiday shopping season, those who focus on the active lifestyle marketplace were more tempered in their reports. Let's look at a few.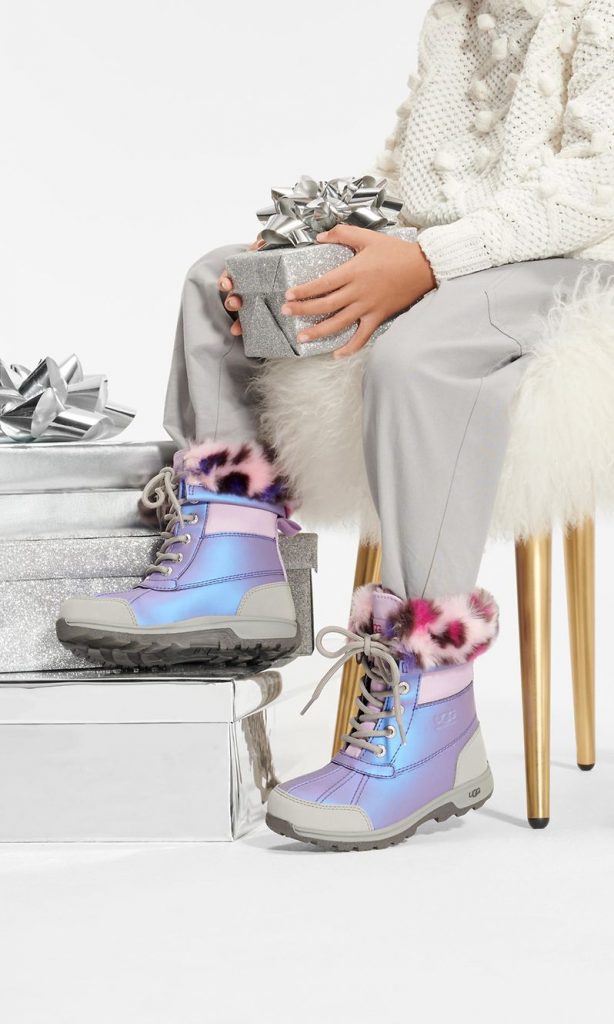 Sam Poser of Susquehanna Financial Group LLLP titled his Black Friday recap to investors "The Haves and Have-Nots."
He wrote: "Our checks over Black Friday indicate that there is a tale of two cities: those retailers and/or brands who are best at engaging and establishing emotional connections with the consumer, as well as creating enhanced and elevated shopping experiences both online and in-stores, are winning. Those who are failing to accomplish the aforementioned are losing.
"Our checks also revealed that overall promotional activity in the marketplace was in-line with our expectations. Traffic was solid but was likely negatively impacted by Black Friday deals starting earlier vs. LY [last year], which was likely due to the shortened period between Thanksgiving and Christmas vs. LY."
Based on visits to malls in New Jersey and New York, Poser and his team assessed the following brands as "Haves."
Deckers Brands (parent of Ugg, Hoka One One, Teva and Sanuk): The company "continues to reinforce its commitment to maintaining the sanctity of the Ugg brand," Poser wrote. "There was no discounting of Ugg other than select styles that were brought in for Black Friday."
Canada Goose Holdings Inc.: "Traffic at the Canada Goose store in Short Hills (NJ) was slow in the morning, but picked up significantly as the day progressed. The Nordstrom Men's store in NYC sold ~$50K of product on Black Friday, which equates to 45-50 jackets, indicating ongoing momentum for the brand."
Lululemon Athletica Inc.: "LULU was the clear standout with heavier traffic and longer check-out lines vs. any other retailer visited. Staffing levels were also better than any other retailers, and the best-in-class in-store experience remained intact."
Steve Madden Ltd.: "Traffic at both Steve Madden stores and retail partners (Macy's, Nordstrom and DSW) was steady. Boot selling has picked up as the weather has turned colder."
According to Poser, the "Middlers" were:
Designer Brands Inc. (formerly DSW): "Traffic at DSW stores was steady and the checkout lines also remained consistently busy. DBI is not a primary go-to retailer on Black Friday, and business picked up as the day progressed."
Dick's Sporting Goods Inc.: "Promotion was in-line with expectations: 25 percent off most product in the stores with some noticeable exceptions including many The North Face and Patagonia items. Traffic was good. Employees noted that the Black Friday sale had started prior to Thanksgiving, so the urgency on Friday was not as great as in years past."
Genesco Inc.: "Journeys was not overly promotional and experienced steady traffic throughout the day. 25 percent discounts on many items, including Timberland and Converse. Very few Vans were on sale, and Crocs had no product discounted."
And the "Have Nots" included:
Foot Locker Inc. – "Traffic was steady at Foot Locker, Champs, and Foot Action locations. The Black Friday Yeezy drop, which virtually sold out before it hit stores, helped drive traffic.  However, Champs experienced system problems, which caused delays in delivering the Yeezy to customers who arrived at Champs to pick up their reserved preordered pair." Also, "FL faces increasing competition from the re-emergence of Finish Line post the acquisition by JD Sports."
Under Armour Inc. – "Under Armour product at Dicks Sporting Goods was being promoted at more aggressive discounts than the blanket 25 percent off that was in effect for Black Friday."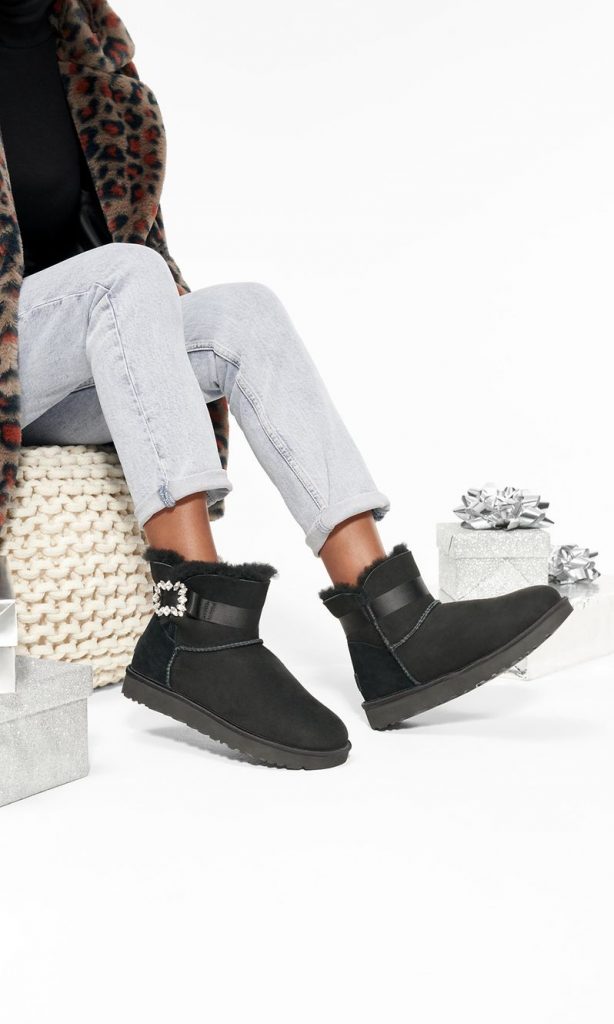 Another recap came in from Edward J. Yruma, Matthew DeGulis, Kasey O'Brien, Abbie Zvejnieks, Bradley B. Thomas, Andrew Efimoff and Brett Andress of KeyBanc Capital Markets. While their Black Friday recap focused on many non-active lifestyle brands and retailers, the firm did call out upbeat periods for Peloton Interactive Inc. and Yeti Holdings Inc.
Their summary: "Based on our observations, we believe consumer spending heading into the holiday season is off to a healthy start. Across our coverage list, we believe trends may be a bit more mixed. Initial industry datapoints suggest mixed results for many physical retailers, with traffic lower for Black Friday, and we believe the shift to e-commerce (and the emergence of 'Black November' and a 'Cyber Post-Thanksgiving Weekend') weighed on brick-and-mortar results for the start of the holiday season."
Matt Powell of The NPD Group wrote in his recap of the weekend that "2019 will go down as the year we went from 'Black Friday' to 'Blah Friday.' Limited edition drops got a tepid response, and markdowns ruled the day."
Challenges remain for some retailers, most notably the lag in brick-and-mortar sales coupled with a late Thanksgiving that pushed back Cyber Monday until December and shortened the holiday shopping season. Those factors could spell trouble.
Powell went on to say that retailers didn't offer any new discounts or really any new brands in their holiday promotions, failing to either "surprise" or "delight" their customers.
"With no hot brand of scale and no true hot item, it will be very difficult for sports retail to show gains," he wrote. "At the same time, the brands have already made this the most promotional holiday ever, offering steep discounts as high as 50 percent off. This can only get worse in the coming weeks."
Photos courtesy Ugg