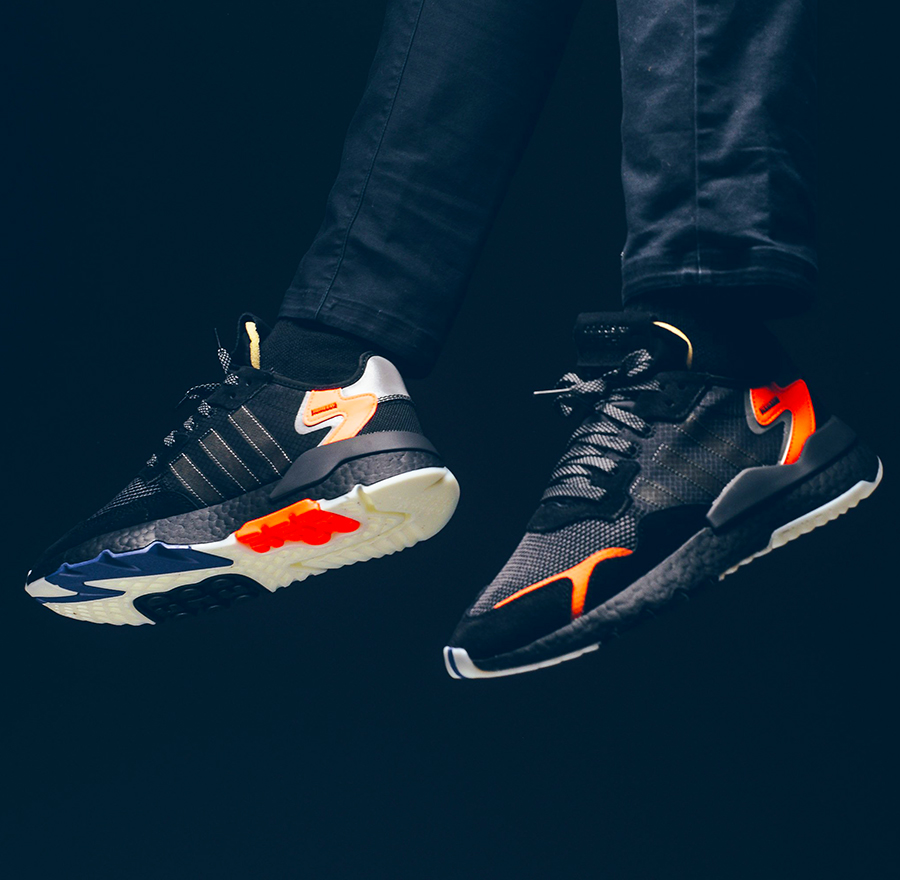 By Thomas J. Ryan
<span style="color: #808080;">Adidas AG reported first-quarter earnings that topped Wall Street's targets as the company benefited from strong growth in China and online as well as significantly higher gross margins. More encouragingly, strong spring launches are expected to set the stage for accelerated growth in the second half and the supply-chain issues slowing growth in North America are expected to be resolved by the end of the year.
Overall in the first quarter ended March 31:
Revenues grew 6.0 percent to €5.883 billion ($6.6 bn) as currency-neutral revenues rose 4 percent. Analysts on average were expecting €5.8 billion.
Gross margin expanded 250 basis points to 53.6 percent. The expansion was driven by lower sourcing costs, favorable currency developments as well as a better product and channel mix, including higher direct-to-consumer (DTC) sales.
Operating expenses were up 8.9 percent to €2.317 billion ($2.6 bn), reaching 39.4 percent of sales against 38.3 percent. The increases reflected greater investments in sourcing and reducing the brand's product range to improve scalability as well as higher costs to support DTC growth.
Operating profits grew 17.3 percent to €875 million ($980 mm). Overall operating margins improved 1.4 percent to 14.9 percent due to the gross margin expansion. The

average forecast has been €794 million.

Net income from continuing operations increased 16.4 percent to €631 million ($707 mm), including a negative impact from the adoption of the IFRS 16 accounting standard of €7 million that reduced year-over-year net income growth by approximately 2 percentage points.

Analysts expected €569 million.

Inventories increased 2 percent on both a reported and currency-neutral basis.
"We're seeing strong progress," CEO Kasper Rorsted said on a conference call with analysts.
Among the highlights was 14 percent combined growth on a currency-neutral basis across its four strategic growth areas: North America, Europe, China, and E-commerce.
A particular stand out was E-commerce, which delivered 40 percent growth on top of 27 percent growth in the year-ago quarter. Greater China's sales expanded 16 percent on a currency-neutral basis on top of 26 percent last year.
North America grew 5 percent on top of a 23 percent increase in the previous year.
Adidas warned in March that it expected supply chain issues to curb sales growth in the first half of the year, especially in North America, where it has doubled its business in the last three years to take market share from Nike. The acceleration of growth in North America has helped drive strong top-line gains for Adidas for half a decade
Rorsted said Friday that "almost all" of the supply constraints have impacted the North America region but they're expected to be largely resolved by the fourth quarter. Air-freight will be expanded over the next two quarters to support shipments.
In Europe, sales in the first quarter declined 3 percent on a currency-neutral basis, as expected. Rorsted said actions taken by a new regional management team, brought in last year, are expected to lead to growth in the latter part of the second half. Rorsted said, "We're making the progress that we need to make."
Successful Launches To Accelerate Second-Half Growth
Rorsted also highlighted the successful activation on key launches that should support its expectation for accelerated growth in the second half of 2019. Adidas still had 3-to-4 percent currency-neutral growth in the first half but ended ahead between 5-and-8 percent for the full year as gains expanded in the second half.
Specifically, the introductions of UD 19 and Nite Jogger both performed well against higher expectations and that stands in contrast to two launches that underperformed at the start of 2018. Adidas plans to leverage those successes with broader distribution in the rest of the year.
Also helping the second half acceleration is the expectation that the supply chain shortages will "eventually fade, particularly the fourth quarter," said Rorsted.
Rorsted expects the bottlenecks will have a negative impact between €200 million ($223 million) and €400 million for the full-year, or about 1 percent of overall sales. The negative impact will include "substantial" costs to support airfreight shipping to mitigate the constraints that will impact the second and third quarters. Airfreight is expected to speed up shipments of mid-priced apparel, demand for which is growing, especially in the U.S.
But the CEO said the company has taken numerous steps to expand capacity or secure new capacity to largely resolve the issue by the fourth quarter. Stated Rorsted, "We have contracts in place that ensures us that we will have no supply constraint as of 2020."
Other factors expected to support a faster rate of growth in the second half include Euro 2020 in the fourth quarter. And, finally, comparisons will become easier in the second half. In 2018, growth was 10 percent in the first half versus 6 percent in the second.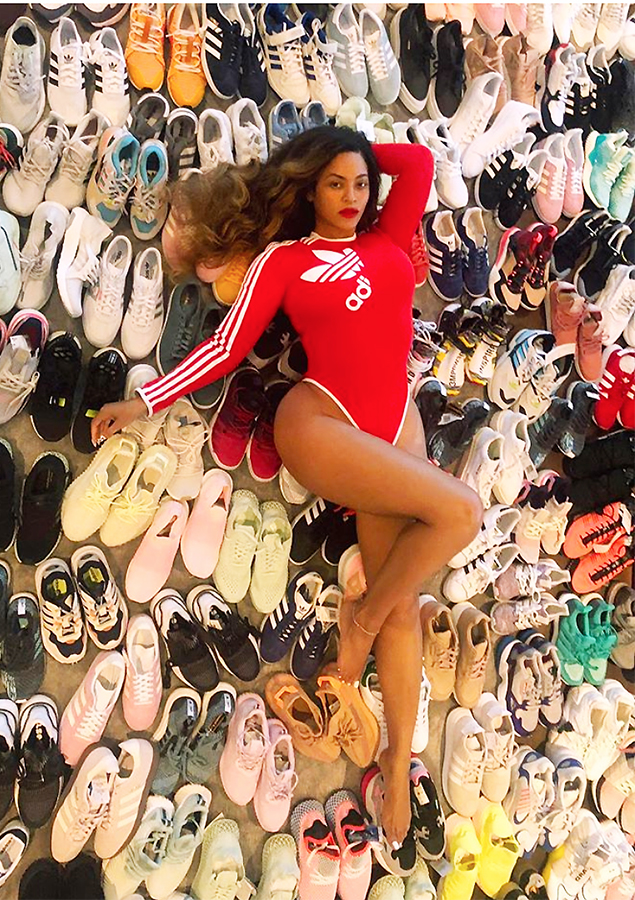 Beyoncé Seen Boosting Women's Push
Rorsted doesn't expect a near-term major revenue benefit from its new collaboration announced in April with Beyoncé. The first products from the collaboration will roll out in limited editions toward the end of 2019. He said that much like Adidas' successful partnership with Kanye West, successful releases need to build over time and arrive over a "three to five to seven-year range."
But Rorsted began the conference call saluting the latest partnership and pointed to the more than 1 billion impressions that came from the announcement as evidence of  "the magnitude and the reach that Beyoncé has."
Beyoncé joins musicians Kanye West and Pharrell Williams as its primary non-sports endorsers. Rorsted said the singer is expected to support its efforts to reach women. Women's remains an "underrepresented part of our business." While the brand's Stella McCarthy collaboration has been "a great first step" in extending its reach to women, Beyoncé "has a reach which is unique to almost any other female person in the world. And we think that with the cooperation of her, we can dramatically accelerate this."
Adidas Brand Boosted By Growth In China
In the first quarter, Adidas Brand's revenues grew 5 percent on a currency-neutral basis globally, led by a strong increase in the Asia-Pacific region and robust growth in North America. Growth was seen in most markets.
The Sports Performance segment for the Adidas Brand grew 3 percent as high single-digit growth in training and running was offset by tough comparisons in global football, (soccer), due to last year's World Cup in Russia.
The Sports-Inspired segment for Adidas Brand grew 6 percent, reflecting "exceptional" growth from Yeezy, its line with rapper Kanye West. Rorsted warned that Adidas does not expect to see "any significant growth" from the Yeezy franchise in 2019. The Yeezy range has expanded significantly over the last year following the "democratization," or broadening of distribution, for the franchise.
Overall, the Adidas Brand saw balanced growth with mid-single-digit increases in both footwear and apparel.
Reebok sales declined 6 percent on a currency-neutral basis due to declines in most markets. Growth was seen in classics, which was driven by double-digit gains in apparel.
On the brighter side, gross margins for Reebok were up 290 basis points to 44.7 percent driven by further execution of its Muscle-Up strategy. Rorsted said Reebok's gross margins remain "still substantially below" the levels of the Adidas Brand but he called the improvement "a big step in the right direction." He reiterated that the goal for Reebok is to resume growth by 2020. Reebok returned to profitability in 2018.

Online Sales Vault 40 Percent
From a channel perspective, the company's top-line increase was largely driven by an 18 percent increase in DTC revenues with strong support from e-commerce.
E-commerce jumped 40 percent, driven by double-digit growth in all regions. Adidas is driving traffic and engagement rates through exclusive online releases such as the AlphaEdge 4d and other styles. Said Rorsted, "That one-to-one engagement, which is a key part of the "Creating the New" strategy, is really paying off now in our digital world."
The Adidas App is now live in 27 countries and Adidas had more than 9 million downloads by the end of the first quarter. Added Rorsted, "The focus on digital and dot.com as the most important store in the world continues to pay off."
By region, sales in Latin America on a currency-neutral basis declined 3 percent "against the challenging macro a backdrop," said Harm Ohlmeyer, CFO. Adidas was able to increase the region's gross margins by two percentage points to 46.4 percent. The region was challenged in the quarter since a number of its sponsored football federations, specifically Argentina Mexico and Colombia, are in the region, and comparisons should ease in coming quarters.
In emerging markets, revenues increased 10 percent on a currency-neutral basis despite headwinds from geopolitics in some countries. The segment's operating margin expanded at 2.1 percentage points, driven by both gross margin and operating expense leverage. The region's performance marks a resumption of growth after several challenging years.
In Russia/CIS, sales jumped 22 percent despite the non-recurrence of the World Cup and were supported by a 21 percent comp at retail. Operating margin improved 3.6 percentage points as the lower operating expense ratio offset gross margin normalization following the World Cup. Ohlmeyer warned that the region will face tougher comparisons as it directly comps sales against the World Cup event.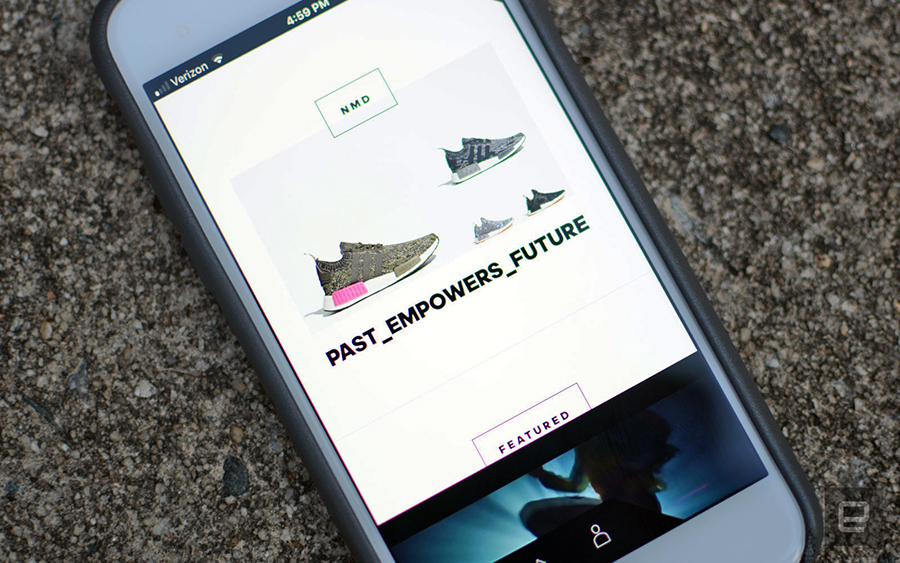 North America's Operating Margin Expands 130 Basis Points
In the North America region, currency-neutral sales increased 3 percent with the growth held back by supply chain shortages. Adidas Brand revenues rose 5 percent driven by the Sports Performance segment. Reebok's revenues were down 12 percent despite growth in classics.
Gross margins in the North American region were up 50 basis points to 38.3 percent. The improvement was driven by lower sourcing costs as well as better product and channel mix.
Operating margin in the North America region increased 130 basis points to 10.8 percent on the back of gross margin expansion and operating expense leverage.
In the Asia-Pacific region, sales climbed 12 percent on a currency-neutral basis and were driven by Greater China. Adidas Brand sales increased 13 percent and were fueled by double-digit growth in both the Sport Performance and Sport Inspired segments. Reebok's revenues were down 7 percent despite growth in classics.
Gross margins in the Asia-Pacific region were up 270 basis points to 58.7 percent due to lower sourcing costs, positive currency-exchange impact, better channel and product mix. Growth in China, which has a higher gross-margin contribution versus other regions, was a key factor in the improved margin. China contributed 60 percent of the growth in the Asia Pacific region. Operating margin increased 260 basis points to 38.3 percent, mainly due to the gross margin expansion.
In Europe, sales declined 3 percent on a currency-neutral basis, in line with expectations. Adidas Brand revenues were down 3 percent despite growth in training and running. Reebok's sales were down 7 percent despite growth in running.
Gross margins in Europe improved 610 basis points to 51.7 percent due to a significant positive currency exchange impact, lower sourcing costs and better channel mix. Operating margins were up 460 basis points to 26.2 percent as the gross margin improvement offset operating expense investments. Inventories in the region were down 8 percent at the end of the quarter as part of efforts to improve full-price selling and stoke demand.
Guidance Maintained For 2019
The company backed its full-year guidance of currency-neutral sales growth of 5-to-8 percent, an operating margin increase to between 11.3-to- 11.5 percent, and 10-to- 14 percent growth in net profit from continuing operations.
Adidas also continues to expect gross margin to increase to a level of around 52.0 percent, slightly above 2018's 51.8 percent. Ohlmeyer warned that the margin improvement over the next three quarters will become "more muted" versus the 250 basis point improvement seen in the first quarter due to a number of factors. They include the use of air freight that's expected to have a "significant" impact on Q2 margins and also impact Q3. The first-quarter margin was also helped by oversized DTC growth and impacted by more balanced growth between DTC and wholesale in the rest of the year due to the encouraging reception to new launches. Other factors impacting margins included some price investments, particularly in Europe, and less-favorable hedging for sourcing expected in the second half.
Photos courtesy Adidas