At the JP Morgan 7th Annual Retail Round-Up conference, Academy Sports' officials said strong sales momentum continues for many pandemic-boosted categories, but the retailer also spent time elaborating on the retailer's efforts to strengthen its partnerships with Nike, The North Face, Adidas, and other key brands.
Ken Hicks, Academy's chairman, president and CEO since May 2018, noted that his relationships with Nike, The North Face and other major brands in the active lifestyle space run "literally decades" given his work history as the former CEO of Foot Locker. Before that, he was president and chief merchandising officer at J.C. Penney.
However, Hicks said Nike had a "very frank" discussion with him around the 2017 Super Bowl LI in Houston, TX, about potentially dropping the brand from Academy over its poor in-store presentation. At the time, Hicks was on Academy's board.
"It was not a good situation, and we worked very hard with Nike to improve their presentation, to improve what we sold, to make sure that we stayed within their guidelines, and to build up the things that were important to them like sports, female customers and getting people started in athletics."
He added, "And when they came back, they were amazed when they saw what the stores looked like and how we were treating them. And it significantly changed how they treated us."
As a result, Academy has seen improved allocation, including securing Nike Air Max in its footwear department. The chain also received Nike's yoga apparel collection, a hyped category Nike first entered in 2019. Nike has also invested in collateral to enhance Academy's in-store presentation further.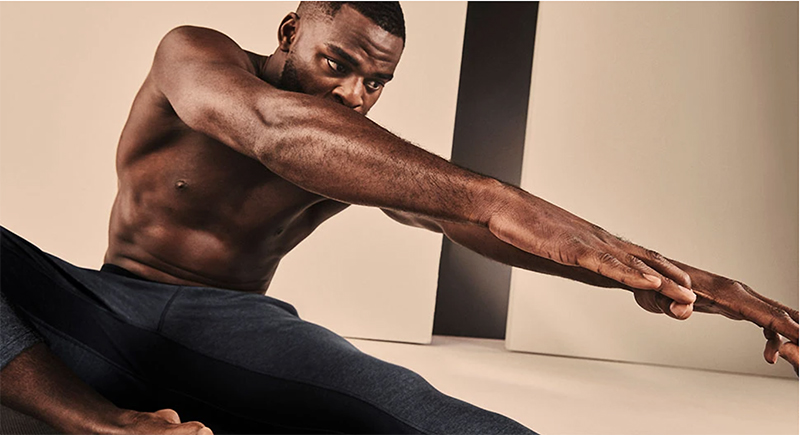 Beyond Nike, Academy's efforts to improve in-store presentations have helped improve allocations with The North Face. The outdoor brand has expanded to all Academy's stores, and the chain now carries its tents, sleeping bags and other camping gear. Hicks also cited improved relations with Adidas and Yeti, which has Yeti in-store shops inside Academy locations.
Beyond improved presentations, Hicks said the major active lifestyle brands recognize they have many reasons to reach Academy's customers.
"What they see in us is we bring, first of all, a customer that they have trouble getting through their channels and other channels: women, families, young people, a more ethnic customer, etc."
"We also bring sports," added Hicks. He noted that it's critical for Adidas, Nike and Under Armour to "keep that feeling of sport in their brand."
While some chains focus on more of the "elite athlete," Academy helps brands reach the "beginner to the enthusiast," according to Hicks. Academy will sell a kid their first cleats and then continue to support them through their sports career, he noted. The chain also supports the older "weekend enthusiast" looking to stay active or continue their sports' passions.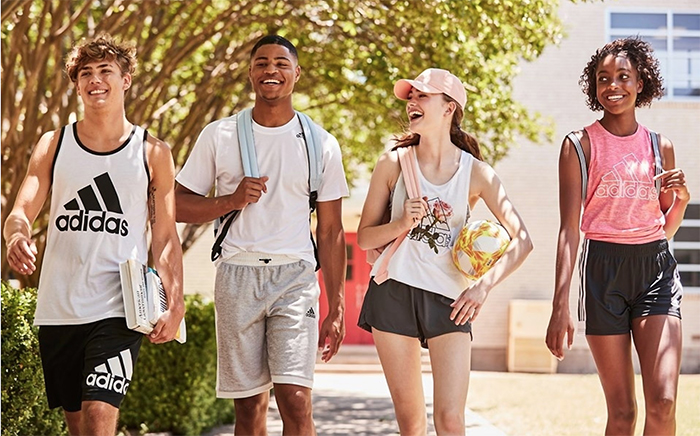 "If you're going to play in the NCAA, we're probably not the place," admitted Hicks. "The analogy I use is we trade from Chevrolet to BMW, and other competitors trade from BMW to McLaren. More customers are buying in our space than the other space, which is one reason our stores are more productive."
The vendor discussion comes as Nike has made the biggest headlines for its move to gradually exit wholesale accounts that do not adequately support its positioning in the marketplace as its shifts to more direct-to-consumer sales. In late March, reports arrived that Nike would soon exit Dunham's Sports, Olympia Sports, Big Five, DSW, Urban Outfitters, and Shoe Show. Under Armour and Adidas have also said they are consolidating wholesale accounts.
Hicks added that The North Face, Columbia Sportswear and Crocs are similarly looking to tighten wholesale distribution. Hicks said at the JP Morgan conference, "They've shut those people off. They'll say, 'You abuse our products. You must have too much. You're not getting any more.'"
Hicks noted that Academy's improved vendor relations hasn't impacted its strong "value message" that the retailer has historically been known for or its commitment to "every day" low pricing. Private labels, which account for about 20 percent of its inventory, support its value positioning, and the retailer will participate in deals when brands allow chains to sell below the MAP (Minimum Advertised Price).
However, Hicks believes a high/low pricing structure "creates tension" between a customer and a store when an item at full-price one week was on sale the prior week. Hicks said, "The thing that we offer is everyday customers can come in and get a value."
Mike Mullican, EVP and CFO, added that Academy improved inventory allocation has resultd in fewer clearance sales over the last few years and that has also helpled strengthen vendor relationships. He noted that when he joined the company in 2018, about a quarter of Academy's assortment was sold on clearance. Mullican added, "We bought it wrongly in the wrong stores, so getting that corrected helped everybody involved."
Academy is coming off a year that saw fourth quarter and full-year comparable sales jump 16.1 percent as home fitness and outdoor sports suitable for social distancing surged in popularity during the pandemic. Earnings climbed significantly as fewer promotions were required to drive sales.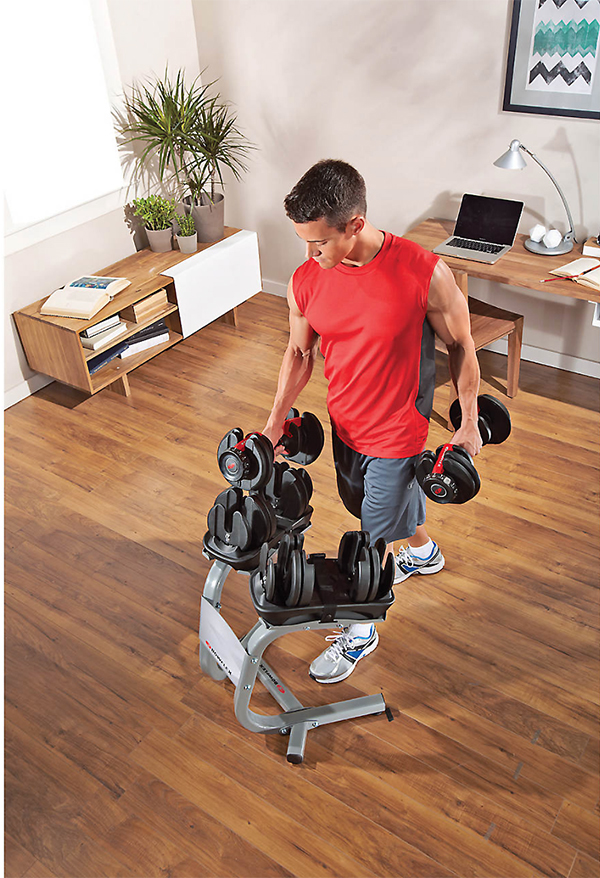 Many questions at the JP Morgan event explored whether demand remains strong, inventory and the upcoming promotional climate.
On demand, Hicks noted that in-store traffic has somewhat returned to pre-pandemic patterns as COVID vaccines roll out and restrictions ease, but the categories that saw strength during the pandemic continue to be strong.
In many cases, Academy sees its customers purchasing additional items to support habits they picked up last year during the pandemic. For instance, Hicks remarked that he talked to a customer in-store buying a set of free weights after purchasing a treadmill in 2020 to continuing building out their home gym. He cited another shopper purchasing a new bike seat and pump to support last year's bike purchase. Similar follow-up purchases are helping categories, including hunt and fish.
Mullican said, "The one thing that's been fairly consistent since the beginning of the pandemic is we've seen more new-to-category customers than ever before, and we're seeing those customers come back to that new category a second, third and fourth time with greater velocity than in years past. That's continued. The longer that this environment continues, the stickier these behaviors are becoming."
On stock levels, Hicks said Academy is now at "an acceptable level," with a better in-store position in areas with formerly depleted categories, citing bikes and exercise equipment.
One continued inventory-challenged category is firearms and ammunition. Hicks said those categories are "selling out as fast as inventory comes in." He added that ammunition's challenges could continue until 2022. Firearms and ammunition have consistently accounted for around 10 percent of Academy's sales over the last five years.
Mullican said Academy would ideally like to have about $75 million to $80 million more in inventory to bring levels on par with 2019. However, Hicks noted that Academy is getting better at flowing inventory and at turning goods faster. Said Hicks, "The customer surveys that we've taken show that we've improved our position. We're still not where we want to be, but we've improved our position, and the customer recognizes that."
Academy continues to improve its merchandise planning and allocation to ensure each store is stocked across all sizes. A major focus is on improving efficiencies at distribution centers, including adding dock delivery and multi-shipments to stores. Reduced handling of merchandise at DCs is also a priority. Said Hicks, "If you could take a day out of your DC's, that's worth about two or three tenths an inventory turn."
On promotions, Academy expects the return of regular promotions around key holiday periods that did not happen during the pandemic due, in part, to out-of-stocks. For instance, Academy could promote a $199 grill around the Fourth of July to support sales to higher-priced grills. Promotions nonetheless are expected to continue to be limited with continued lean inventory across the industry due to strong demand, port congestion and efforts by major brands to consolidate wholesale distribution.
Said Hicks, "What you will see are promotions that go with Father's Day, Mother's Day and some for Back-To-School, and they won't be as deep, and they won't be as broad. But they're going to be available to create some interest and build some excitement."
Photos courtesy Academy Sports + Outdoors/Nike, Bowflex