In an interview with SGB Executive Steve Lawrence, EVP and chief merchandising officer, Academy Sports + Outdoors, elaborated on the retailer's progress in the first quarter, which saw earnings arrive well above Wall Street's consensus estimates. Merchandise margins continued to improve, and "inventories are in the best shape since the pandemic began," said Lawrence.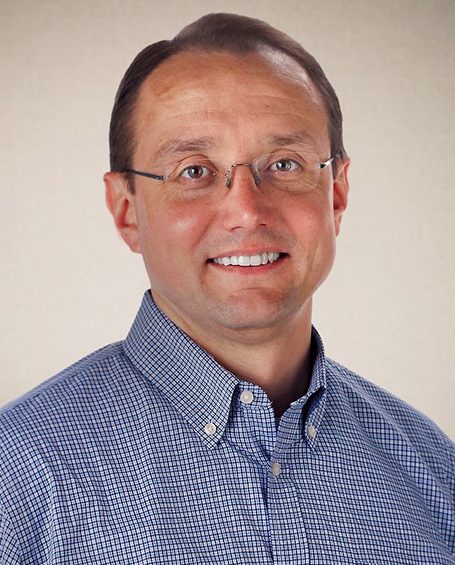 SGB conducted the interview last week, following Academy's reported first-quarter results.
Academy trimmed its full-year outlook due to macroeconomic concerns, including inflationary pressures. Both earnings and sales were also down to last year as Academy was up against record results in the first quarter of 2021 with a boost from government stimulus money. Sales were well above pre-pandemic levels.
Here, Lawrence discusses what drove the better-than-expected first-quarter headwinds and tailwinds moving forward.
How would you sum up the quarter? Our sales were down 7.1 percent in the quarter. In normal times, that wouldn't be something we'd be excited about, but considering we were up against a 39 percent comp in the year-ago quarter that had some stimulus impact in it and the fact that if you compared it to the 2019 quarter, we were up 36 percent. We are generally happy with the results.
We also feel we've gotten our inventory in good shape relative to what we're seeing. Our inventory was up versus last year by about 22 percent. Candidly, we planned for it to be up because we knew we were out of a lot of goods last year. So when you compare it to 2019, it's up about 8.8 percent in dollars and down 8 percent in units. We're running a 36 percent increase over 2019 on 8 percent fewer units. That feels like the team has done a good job of selling the inventory, and we also have better content out there that's more aligned with customer demand. So we feel pretty good about it.
Can you highlight some trends across categories in the quarter? We broke our business performance down into three buckets. To be up 36 percent versus 2019, we had to have businesses that performed better than the average. The categories that grew or did relatively well during the quarter were camping, team sports, athletic footwear, and the cleated business.
The second bucket of goods was tougher than the average, but we think it's due to a demand shift. We have categories like grills, pools and pool toys that we normally sell in the summer. If you go back to 2019 and the years before that, almost all the business in those categories was done in Q2 after the summer weather breaks. In the last two years, however, we sold those items in Q1 because there wasn't a supply and customers were buying them early because they didn't think they would be there later. So we saw a huge pull-forward in those categories in the last two years. This year, we're back closer to a normal selling cycle, and some of those categories have started slower than last year and in 2020, and they're still performing up to where they were in 2019. We're seeing signs that those businesses will accelerate in Q, and we'll have the inventory this year.
The third bucket is the challenged categories like fishing, fitness equipment and bikes, where there was an exaggerated demand during COVID. We expected those businesses were going to drop versus last year. That said, on average, they're still up to where they were in 2019 by 20 percent across the three categories, and it's lower than the 36 percent but still good.
Gross margins eased 20 basis points but were up more than 600 basis points to the first quarter of 2019 and merchandise margin improved 20 basis points year-over-year. Do you see any promotional pressures? We have not seen, at least in the categories we sell, a return to extreme promotions like in the market three or four years ago. That said, there's been a lot of press about retailers having heavy inventory and the potential use of promotions. We're in a healthy inventory position. We haven't had to do that yet; however, we did guide earnings down for the remainder of the year, implying we will have some promotions built-in. There will be targeted promotions around key must-win market share periods. We think there could be some promotions, and we're prepared to do it. If the market stays clean and there are not as many promotions creep, then we're not going to lean too heavily into that.
How is Academy offsetting inflationary pressures? Inflation is creeping into virtually everything. We're not selling gas and groceries, so we haven't seen it to the degree those sectors have. But we've certainly seen some cost increases in some products we sell. We've been thoughtful about where, how and when we've taken prices up. We have a price optimization tool, Revionics, that tells us what the elasticity is if we adjust prices. We've been thoughtful that if we take a price increase, the customer doesn't feel it or see it. We're being careful about that because we are the value player. We think that a benefit in the environment we're living in is that people will be looking to trade down, and there might be a flight to value because of inflation. We're trying to make sure the pricing is on point. We're putting it through that lens for any price increase as we think about making any adjustments.
E-commerce was up 18.8 percent, but you also just opened your first store in two years. Can you talk to growth drivers going forward? We're happy with the dot.com growth. Our dot.com business has been strong throughout the back half of last year and this year. We're now at around 10 percent penetration in total business. We know that our competitors are at a much higher penetration than that. So, we think that points to the continued opportunity to grow the dot.com business. We're also opening up eight stores this year, including our new store in Conyers, GA, which opened in the first quarter. It was one of the best new store openings in a long time, which bodes well for new stores this year. We're planning for 80-to-100 new stores in the next five years. But beyond new stores and dot.com, we think growth will come from being better operators. Managing our existing boxes better and being smarter about inventory management. We believe all three of those things give us different growth opportunities, and we're excited."
Photos courtesy Academy Sports + Outdoors