In an interview with SGB Executive, Steve Lawrence, EVP and chief merchandising officer, Academy Sports + Outdoors, shown below, discussed the chain's record third-quarter performance that marked its sixth straight quarter of double-digit gains, as well as the chain's upbeat outlook.
Comparable sales rose 17.9 percent in the third quarter on top of 16.5 percent last year, with strong demand across all major product categories. On a proforma adjusted basis, earnings surged 122.6 percent to $164.1 million, or $1.75, well ahead of Wall Street's consensus estimate of $1.11. The Texas-based chain again raised its guidance for the year despite ongoing supply chain challenges.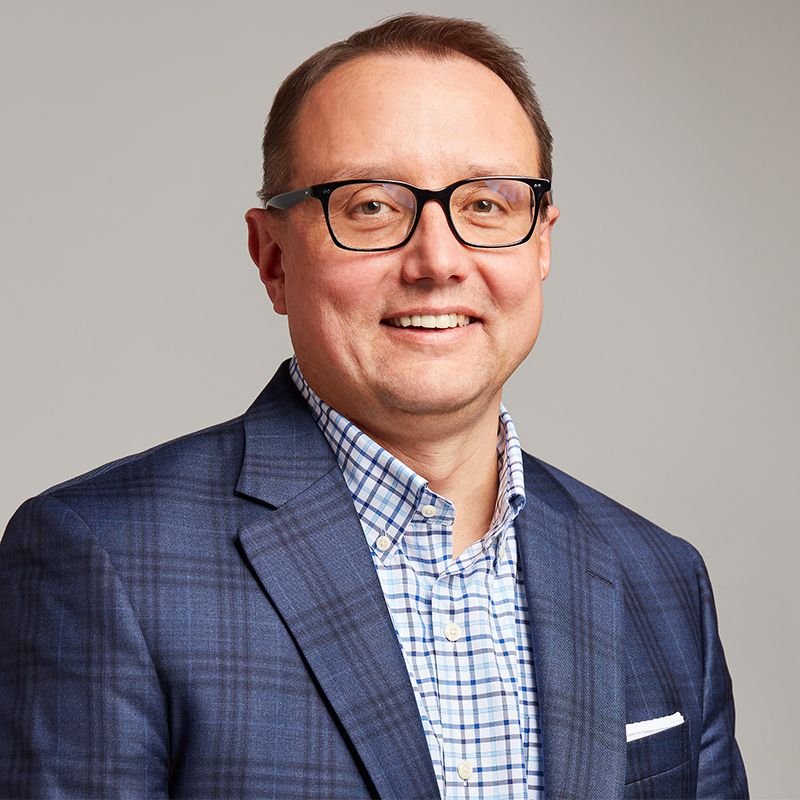 The top-line growth again was led by apparel and footwear. What's driving those gains? A couple of things. Consumer demand for health and wellness products like active apparel continues to be strong. That started during the pandemic, and we haven't seen a slowdown. Second, when you think about a year ago, some of the softer businesses were apparel and footwear and up against weaker comps but still strong. Apparel was up 25 percent in the third quarter versus last year and up 24 percent versus two years ago. Footwear was up 17.5 percent versus 2020 and 25 percent compared to 2019. The third thing that helped in the quarter was back-to-school, moving back to more of a normalized case. In our geography, back-to-school traditionally starts late July, goes through the first couple weeks of August and then falls off. In 2020, some kids never went back to school, and many school districts in our region pushed it out until September or even October in some cases. So having back-to-school in its normal time gave us a good kickoff to the season. August was the best month of the quarter, and once we got the momentum rolling there, it just kept rolling through the quarter.
Any brands stand out in the quarter? The usual suspects. The Nike business continued to be strong, the Adi business was really strong, and UA was strong. North Face was particularly strong for us during the quarter. We had a really good backpack season and had some good North Face backpacks, which expanded out to all doors, that resonated. Within footwear trends, kids were going back to sports so a lot of the cleated business was good. And then things that have been trends all year like the court trend was good, the print trend was good and performance running was good. Trends seen earlier in the year carried through, and the big brands continue to resonate with the customer.
What stood out in hard goods in the third quarter? The outdoor camping business was really strong during the quarter. We saw a strong team sports business, so baseball, football, soccer, etc., all were strong. Categories like fitness, fishing and exercise equipment slowed versus last year, but they're still up to where it was two years ago, and it feels like it's sustaining or flattening out at that new elevated level. Those businesses surged a year ago, so while they're not as strong as some of the other categories now, we're pleased with the performance. Bikes was another category that had a big surge during COVID and has slowed down a little bit, but we're back in stock in bikes, and it's certainly staying at an elevated level versus going back to 2019 and before.
How has Academy been able to navigate the supply chain disruption? We've been in this elevated demand and supply chain disruption environment for 18 months. The team is very adept at ensuring we've got a flexible and large enough pipeline of inventory to sustain the sales trend. It's working with the vendors and building the plans to ensure we get all the goods we need, and if the business isn't where we think it is, we try to cancel or push out. Having a flexible pipeline is a big one. Being nimble has also been important. I don't think any of us have lived through the supply chain disruptions that the industry has experienced over the past year without being nimble. It used to be one thing happening at a time, like every three or four years you have a port strike or something like that. But raw materials being in short supply, issues with factory space, containers, shipping space, and truckers on site have all been challenging. The teams had to be nimble and flexible. They had to get creative and figure out how to move things through and have something to sell when we needed it, and that's probably been one of the bigger learnings we've had over the past 12-to-18 months. It's being nimble, flexible, resilient and ensuring that we have the partnerships in place so the vendors will prioritize us to get us the goods we need.
Are any supply chain issues improving, or are some getting worse? There are a couple of things in there. First, the Vietnam shutdown created some challenges, particularly on the branded footwear side of the business. They were shut down for almost two months. Depending on the vendor and the types of shoes they had in those factories, it will certainly impact that business. It will probably be spring before we see the impact of that. At this point, most of the vendors have talked to us. We know what's coming and what's not coming. They have good visibility to it. We've accounted for it and offset it where we can, and we feel good about that. 
In terms of the supply chain disruptions, we're probably now in the eye of the hurricane. There's a lot of pressure on us and everybody to get goods here for the holidays. And with Christmas two weeks away, hopefully, we have all of our goods here. Once you get past the holiday, it starts ramping up again to get spring receipts. So the pressure may have died down a little bit for some of the carriers, but it's going to ramp back up after Christmas to gear up for spring, and, candidly, I think it's going to remain challenged throughout at least the first half of next year, if not all of next year.
Academy has benefitted as many brands continue to tighten their distribution strategies. What makes Academy confident they will stay on the favorable side of the preferred partner equation? That moves customers into our store and helps us pick up market share, but the brands, candidly, are very happy with our performance and how we treat their brand in our stores, in our marketing and on our website. And I can tell you, I don't think our partnerships with our key brand partners have ever been stronger than where they are today. We don't foresee where we might have something pulled from us. We feel good about where we're sitting. What's interesting is you're starting to see stories where it's not just strategically they want to pull the brand out because they don't feel like somebody's a good partner. There were a couple of stories recently where smaller, one or two-shop stores were told by brands they couldn't afford to ship them anything because they had a limited supply and needed to protect their key partners. And we certainly fall into that. That will be here for a while, and it helps from a demand perspective. It's even more interesting that it's helping from a pricing and margin perspective. Many of the guys that the brands have dropped tended to be the undifferentiated retailers who tried to compete on price and were driving the promotions in the marketplace. We saw healthy margin expansion in the quarter, and a part of that is coming from fewer promotions, more regular price selling and less clearance. Overall, the industry is healthier because there is a lot less promotion, and demand is more natural. Instead of a push model, it's more of a pull model. And that's good for us, and it's good for the industry.
How are inflationary pressures impacting Academy? The vast majority of our sales increase for Q3 was due to more traffic than AUR (average unit retail) increases. There was an AUR increase, but that came from a pullback on promotions versus lifting prices. That said, we've had to adjust pricing in some cases, and we've been public about that on recent earnings calls. We're very thoughtful about it. We're very surgical about it. We believe that we're the value provider in our states. Customers look to us for value. So we spend a lot of time before we adjust price on anything, making sure that we have very competitive pricing and nobody's going to beat us on it. There have been some price increases and probably will be as inflation happens to go up, but we're going to protect our positioning in the marketplace on the value side, and we're going to make sure we're very competitive there.
What's your outlook for spring selling? We were pleased by the start of the holidays, and as we turn the corner in the spring, we're optimistic about our opportunities. We're facing a 38.9 percent year-ago comp gain in the first quarter, but we feel confident we will be in a much better inventory position than we were a year ago going into spring. It will be more balanced in the categories we were running low on last year, and that makes us feel good. We have a steady diet of new things, whether it's new brands, extensions of existing brands into new categories, or going after new categories or items, such as pizza ovens. We have many things in the hopper for spring that we're excited about, and we've shown we're resilient. Right now, we're feeling good about where we are headed.