With the pandemic-fueled explosion in outdoor participation, apps helping consumers to get outside are also booming. Case in point—onX, an outdoor digital navigation/GPS mapping app that recently expanded into the offroad, ski and trail markets. Founded in 2009 for hunters, the company recently acquired Adventure Projects, whose mobile services offer guidebook details and photos, and the company recently added onX backcountry and offroad to its suite of apps.
SGB Executive sat down with VP of Growth Chris Bate for her take on the company's appetite for navigation apps.
onX empowers consumers to get outside. How do your apps achieve that? We build navigation and discovery tools for outdoor users. We were founded 12 years ago to help hunters see public and private land boundaries in the field. We've since expanded to include apps for off-road and power sports enthusiasts and human-powered adventurers like hikers, backpackers and backcountry skiers.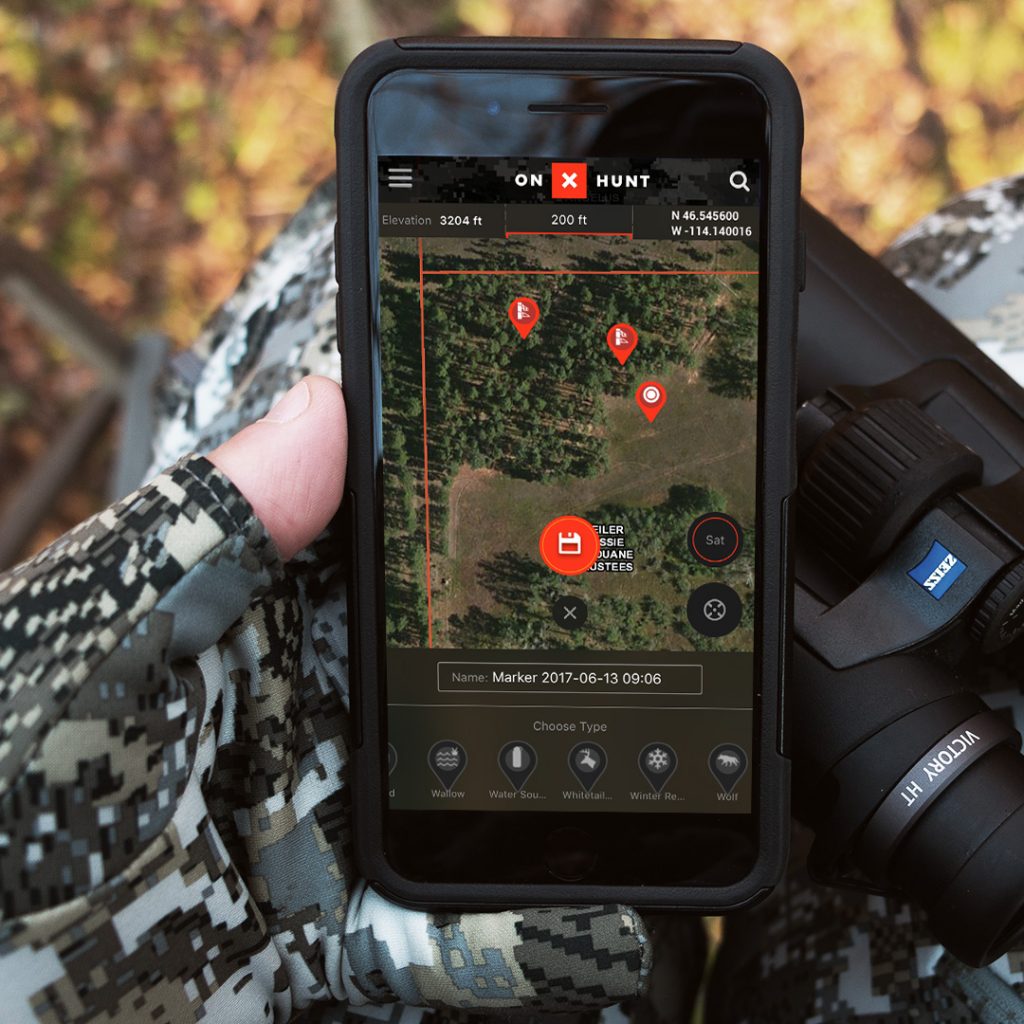 We help in four ways. Our apps are based on our GPS capabilities, providing an accurate mapping experience and data to inform users' adventures. By having this information, users can explore farther from the trailhead because they always know where they are and how to get home safely. The onX Offroad and Backcountry App also let users peruse guidebook-quality content with details, images and tips for trails. The information is presented in an intuitive, easy-to-use experience where the user isn't staring at a blank topo map. And it offers the tools to customize your adventure, like adding a photo waypoint or tracking a route. We also have an access and stewardship team dedicated to preserving outdoor recreation.
Are app subscriptions up with the rise in people getting outdoors? Like many outdoor brands, we saw an uptick in users as consumers turned to the outdoors last year. When the pandemic first hit, we saw a three-time growth in app users compared to the previous year, from March to May 2020, when lockdowns started. Our technology helped people find respite in the outdoors by exploring new places. We also expanded into new markets last year. Our second product, onX Offroad, took off well, and we got our third app, onX Backcountry, ready for its early 2021 launch. We're expanding our offerings and reaching more types of outdoor enthusiasts.
Your app suite includes onX Backcountry, Offroad and Hunt. Which app has the largest following and growth trajectory? onX Hunt is our flagship product and has seen tremendous growth and constant updates since it launched in 2009. Today, millions of hunters use it to help them know where they stand, increase their success and get home safely. And we've been thrilled to see onX Offroad grow into the number one off-road navigation app. Earlier this month, we announced a collaboration with Jeep, and we're working together to empower more off-road adventures. onX Backcountry is our newest product, launched in early 2021.
How hard is it to create these apps? We have an incredible team of engineers, marketers, developers, designers, and customer experience professionals who are just as passionate about the outdoors as our customers. It also means that we have avid hunters building our Hunt app for fellow outdoorsmen and women. Off-roaders are building the Offroad app and updating it with features and capabilities specific to that pursuit. Trail runners, backpackers and backcountry skiers are constantly fine-tuning and updating our Backcountry app to add value that's important to those users.
Our apps are never finished. As technology evolves and the needs of each user group expand, our engineers fine-tune, adapt and seek out ways to add value. onX Backcountry isn't just about knowing what trail to hike and how long it will take to the summit. We're also doing things like working with conservation organizations to include seasonal wildlife closures, ensuring users know to avoid critical animal habitats at certain times.
Who is your target customer for the onX Backcountry App? Backcountry is a multi-season app tailored to hikers, backpackers, trail runners, backcountry skiers, and split-boarders. It fills a market gap in the outdoor experience. It's an intuitive tool that provides navigational and GPS tools to discover new adventures with rich details and content. Some of our biggest advocates are widely respected in the industry, including Cody Townsend, Jeff Garmire, Caroline Gleich, Mark Smiley, and Vasu Sojitra and organizations like American Avalanche Association, Teton Gravity Research, and Leave No Trace. But launching a new app in a crowded market isn't without its challenges. So, we devised a month-long program to share our values with a broader audience. On June 1, in partnership with Leave No Trace, we launched "All in For Outdoors" to celebrate Great Outdoors Month and educate our audience about how they can be good stewards of our shared public lands. We estimate that the campaign, which focuses on the 7 Leave No Trace principles, will reach millions of outdoor enthusiasts, thanks to our brand partners, ambassadors, fans, and the coverage we've received. And our donation to Leave No Trace will help educate thousands more adventurers through their program. And so far, 26 brand partners have joined us to share the program on their channels, including Black Diamond, La Sportiva, Klean Kanteen, Yeti Cycles, Deuter, and others.
You recently acquired Adventure Projects & Outdoor Project. How do those fit into OnX's mission? For over a decade, we've worked to promote the enjoyment of our public lands. Our goal in acquiring Outdoor Project and Adventure Projects is to ensure everyone has the best outdoor experience possible. By bringing these properties and audiences into the fold, we're excited to provide them with navigational tools that are constantly updated and improved.
Many recreationists use Outdoor Project and Adventure Projects resources to plan adventures, and we have no plans to remove access to these websites or Adventure Projects' existing apps. Instead, we're using the contributor content from both platforms to enrich onX Backcountry. The contributor network of each site is impressive and has had a tremendous impact on their communities. We're looking forward to expanding these networks and working closer together with contributors in the future.
You're collaborating with outdoor and nonprofit partners to help protect land access. Any specific initiatives on that front? Over the past three years, we've partnered with many nonprofits and other like-minded organizations to improve or expand access to public lands and protect access. We work directly with land management officials to keep public land public. We analyze our mapping data to provide numbers that support a national call for public funding for public land access. We provide direct funding to improve public access in specific locations, and we encourage recreationists to be good stewards of the land so we can all enjoy it for years to come. We anticipate having some more exciting news to share this summer as well. Our five-year goal is to secure or improve access to 150,000 acres of public land and help build, restore or maintain 150 miles of trails. We're in year three and well on our way to making that happen.
Photos courtesy onX