SoulCycle is expanding the brand's apparel line with a collection they call Soul. This is the first from the brand designed by their in-house design team. All of their previous collections have been created through partnerships and collaborations sold under the brand's private label. The Soul collection is the first to be sold at Nordstrom.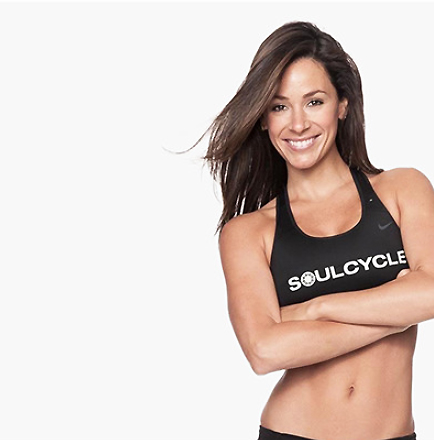 I believe that when you wake up in the morning and your first choice is to do something for yourself, that action sets the tone for the rest of your day. — Victoria Brown, SoulCycle Instructor, pictured right
For the Soul collection of 50 pieces, SoulCycle is not relying on big-budget advertising, but focusing instead on social media and having their instructors wear the clothes during classes to promote and engage the SoulCycle customer.
"Just having the instructors wear the pieces from the collection during a class speaks more strongly than words, in terms of marketing."— Caroline Gogolak, VP Retail, SoulCycle
Photos courtesy SoulCycle