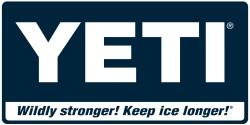 Yeti Coolers hired Matt Reintjes, the executive who ran Vista Outdoors Inc.'s $900 million a year Outdoor Products Division, as its first professional CEO on August 31.

Roy Seiders, who co-founded Yeti with his brother Ryan nine years ago, said the appointment will allow him to transition to a full-time role as chairman, where he will focus on developing new products and strategy that will help the company grow while remaining authentic in the eyes of the anglers, hunters, river-runners and other adventurers whose patronage helped turn Yeti into one of the hottest brands in the industry.
"I'm incredibly excited to have Matt on board," said Seiders. "We took our time to make sure we brought in the right leader for Yeti. We're facing incredible demand for our products and wanted someone with the experience and knowledge to help us through the next phase of growth. Matt brings a wealth of leadership experience from Vista and from Danaher Corporation before that. With Matt on board to steer the ship, I'll be able to focus my time on the areas of the business where I can have the biggest impact – developing game-changing products and continuing to build the brand."
"Yeti is a rocket ship," says Reintjes, pictured to the left. "It's a truly incredible success story. The company has an unmatched combination of a uniquely authentic brand, innovative products, a talented executive team, and smart, committed employees. The future is very bright at Yeti, and I can't wait to start this journey."
Prior to Vista, Reintjes served as a president at Danaher, a Fortune 200 manufacturer of medical and industrial equipment. He earned an MBA at the University of Virginia's Darden School of Business and a BA at the University of Notre Dame. As a Kansas City native, he appreciates great BBQ and is looking forward to trying Texas' best. Matt, his wife Janine, their three boys, and their dog will be relocating to Austin in the next few months.
Founded in Austin in 2006 by sportsmen Roy and Ryan Seiders, Yeti got its start supplying professional hunters, anglers, outdoor adventurers and BBQ pitmasters with bear proof coolers that could keep meat cold for days. The coolers – which start at $200 and were sold out on the company's online store on Friday – have become a big hit with tailgaters, soccer moms and other suburbanites.
"We are selling Yeti coolers to people who will put a quarter of a deer or a Spanish mackerel in them, but we are also selling them to soccer moms," said Scott Wood, a buyer with Great Outdoor Provision Co., which operates from nine retail locations in the Carolinas and Virginia.