Yeti Holdings Inc. on Monday announced the appointment of Melisa Goldie to the newly created role of chief marketing officer, effective immediately. Goldie will report to Matt Reintjes, president and CEO of Yeti.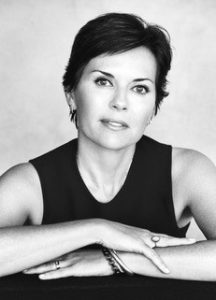 Leveraging her extensive brand strategy and marketing experience, Goldie will be responsible for crafting, articulating and driving the global brand marketing and creative vision for Yeti including its direct to consumer business. She will bring together Yeti's brand, creative, digital, e-commerce and customer experience teams, in order to further position the business for continued long-term growth.
Most recently, Goldie served as a strategic brand marketing consultant utilizing her broad and comprehensive experience in growing successful brands. She previously served as the Global Chief Marketing Officer of Calvin Klein Inc., where she was responsible for all consumer-facing marketing initiatives for the iconic $8.5 billion lifestyle brand. After being hired by the Company's founder in 2001, Goldie spent 15+ years rising through the Calvin Klein organization, where she built and drove the profile of the brand, as a strategic, creative leader and key member of the executive team.
Reintjes said, "We are thrilled to have Melisa join the team. She brings a depth of knowledge and leadership in brand strategy, digital and experiential consumer engagement, and innovative product marketing. Melisa's experience will be a valuable asset to our team as we continue to drive Yeti's growth."
Goldie said, "I am extremely excited to be joining a company with such a powerful brand and passionate consumer following. I look forward to working with Yeti to continue to build global brand awareness through new product introductions and an expanded audience, in dynamic and creative ways."