Yamaha Marine Group named Martin Peters, director of marine external affairs, responsible for marine sustainability, regulatory matters, government relations, and communications.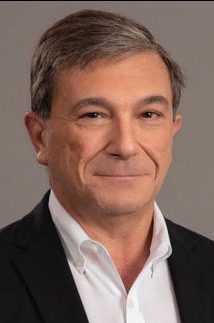 Peters joined Yamaha in 2006 and was integral in establishing government relations, advocacy, conservation, and Yamaha Rightwaters sustainability efforts for Yamaha U.S. Marine Business Unit.
Peters reports to Ben Speciale, president of the Yamaha U.S. Marine Business Unit. Peters is a member of the board of trustees of the National Marine Sanctuary Foundation and also serves on committees and boards within the National Marine Manufacturers Association, Theodore Roosevelt Conservation Partnership and American Sportfishing Association.
Peters will continue to lead and execute legislative strategies to shape and protect the marine industry's future and continue to manage the Yamaha Marine communications and video teams.
"Yamaha remains dedicated to sustainability and as director of marine external affairs, Martin will help lead the effort to reduce the carbon footprint of the U.S. Marine Business Unit," said Speciale. "Under his leadership, Yamaha will also fight to protect our customer's rights to access healthy fisheries and enjoy clean air and water for decades to come."
In addition to communications and advocacy, the Marine External Affairs Division includes Yamaha Rightwaters initiatives. Introduced in the U.S. in 2019, Yamaha Rightwaters is an international sustainability program that champions environmental stewardship and supports marine habitat protection, management and restoration through education, scientific research, and partnerships to ensure healthy marine ecosystems.
Yamaha U.S. Marine Business Unit, based in Kennesaw, GA, markets and sells marine outboard motors ranging in size from 2.5 to 450 horsepower. It also markets and sells fiberglass, jet-drive sport boats ranging from 19 feet to 27 feet, and personal watercraft. The unit includes manufacturing divisions of Yamaha Marine Systems Co., Inc., including Kracor of Milwaukee (rotational molding), Bennett Marine of Deerfield Beach, FL (trim tabs) and Yamaha Marine Precision Propellers of Indianapolis (stainless steel propellers). Yamaha Marine Group is a division of Yamaha Motor Corporation, U.S.A., based in Cypress, CA.
Photo courtesy Yamaha Marine Group