Yakima makes it easy for everyone to transport their bikes.
It doesn't matter if you live in the city, drive a compact car or if you're a van lifer.
The brand's 2018 line of bike racks works with a huge variety of vehicles and bikes.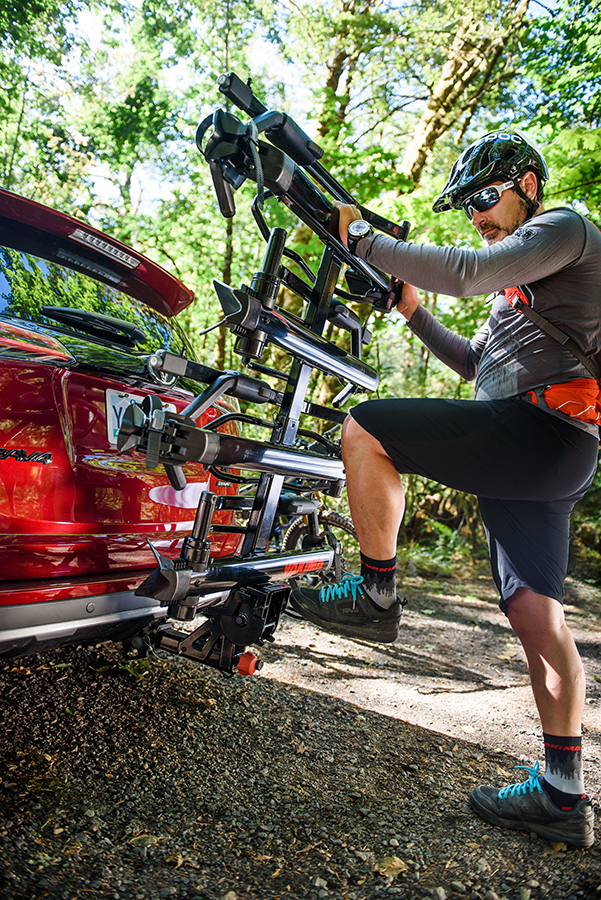 Yakima is an innovator when it comes to vehicle racks and cargo solutions, and the 2018 collection offers both car and truck accommodations for a wide spectrum of bikes from downhill to fat, carbon fiber to road and even mountain bikes. The 2018 collection also includes updates to the brand's classic best sellers for more versatility and easier use key functions. Let's take a look.
Joining the bike rack line-up is Yakima's HoldUp EVO  and HoldUp EVO +2, pictured above and below. Launched from the successful CrashPad, the new tailgate pad is set with cushioned bike cradles and a tuck-away cover that allows for a wide-open view on a truck's backup camera. It is now Fat Bike-compatible, has a more remote tilt mechanism halfway down the spine, carries more modern bikes and offers adjustment side-to-side for increased bike clearance.
Yakima's first single-bike tray rack, SingleSpeed, pictured below, is a lightweight, single-bike version of the HoldUp, pictured left. The equipment carries bikes from road to fat, mountain to BMX and stays small on your vehicle. It's simple to take on and off, with a SpeedKnob for carrying carries more modern bikes.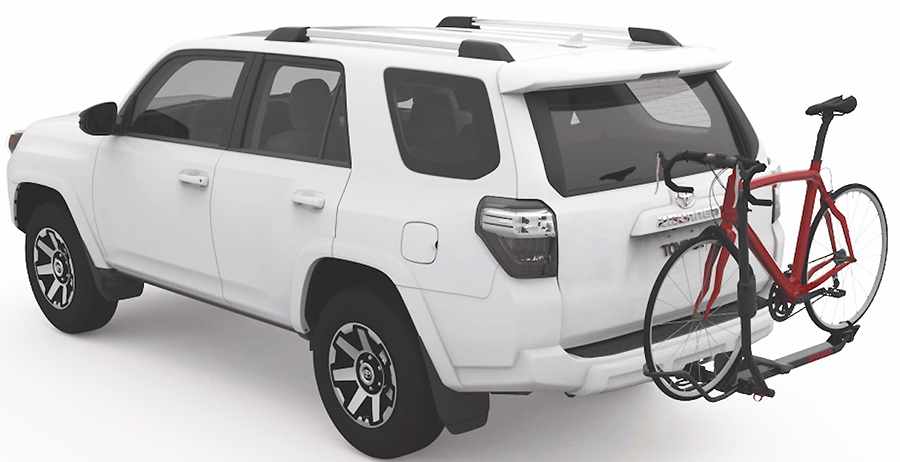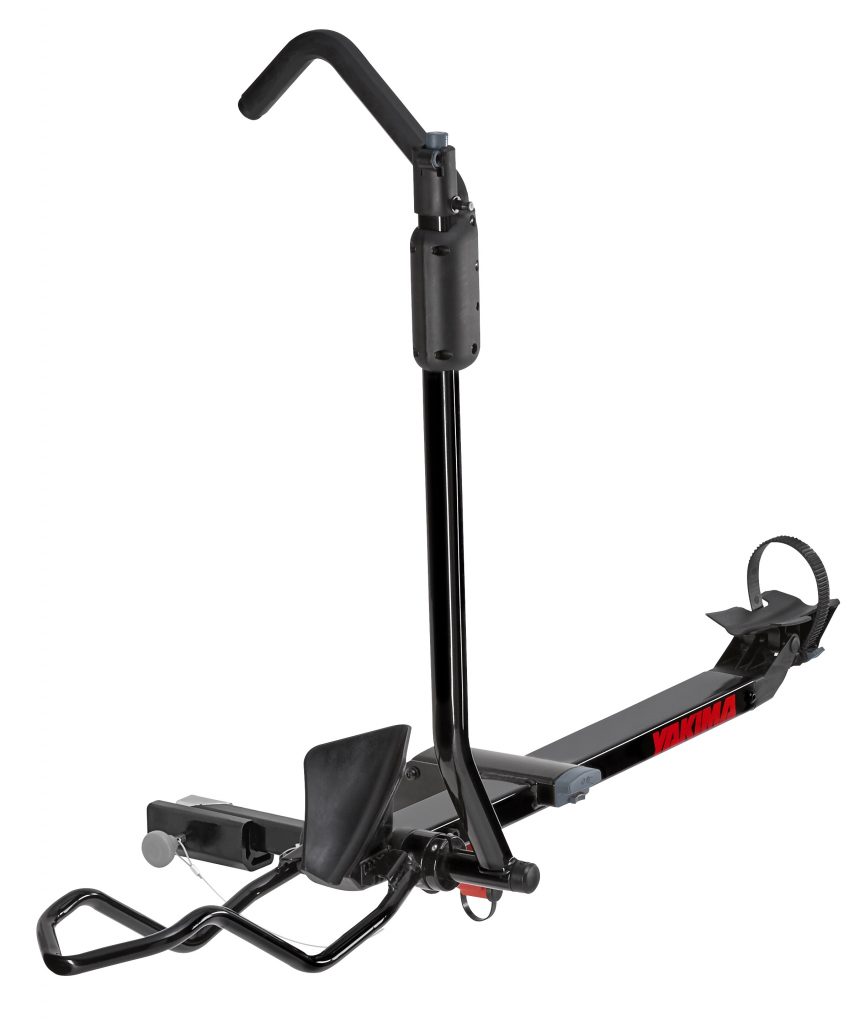 BackSwing, pictured below, transforms any hitch rack into a swing-away hitch rack.
For more information on the 2018 rack collection, go to yakima.com.