"XTERRA has evolved from the days of being a race-focused company. Over the past few years, we've made a concerted effort towards becoming a full-fledged lifestyle brand. Our racing structure has been reimagined right alongside our business model, and has brought a lot of changes across our organization." —Janet Clark, President, XTERRA
…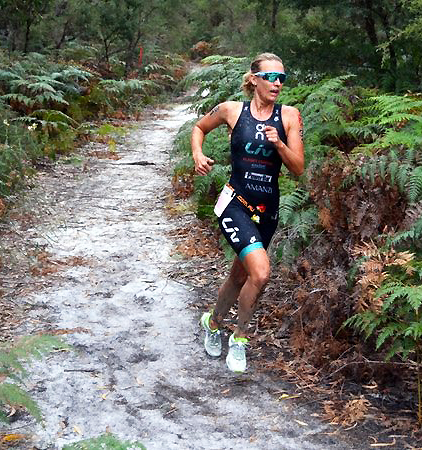 From a one-off race held on the most remote island chain in the world, XTERRA has evolved into an endurance sports lifestyle brand with worldwide fans.
Over the past 25 years XTERRA is not just a series of races, but a way of life for thousands of triathletes and trail runners.
In 1996, mountain biking and triathlon collided on Maui in a race with three stages, an ocean swim, a mountain bike race and a trail run. It represented a new racing format that attracted a wide array of serious, competitive triathletes and mountain bikers. It was a marriage similar to peanut butter + jelly—very different mindsets but with a common spirit and attitude that pulled them together. For as different as they were, neither could resist the challenges and thrills this new multisport offered.
Over the years, racing has changed.  As it's become more consumer-facing, the consumer experience has changed the experience. "We built the America Tour starting in 2001 in a very grassroots manner with the goal to give athletes as many opportunities to race as possible, but our expansion outpaced our quality control and the end result was inconsistency in participation and experiences. Our focus now is on building a sustainable lifestyle brand to support the world tour with high-quality events that attract participants, media, marketing, and partners. It comes with difficult, but necessary, changes to ensure consumers are getting the XTERRA-branded experience they deserve while positioning ourselves for controlled growth in the future," said Clark.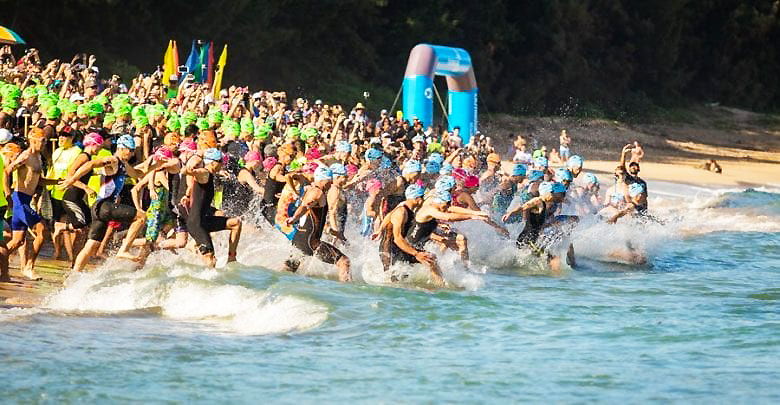 XTERRA, to improve on the branded-experience, will add more lifestyle festivals, consolidate all race pages to the xterraplanet website, roll-out a global registration platform, and a quality assurance strategy to connect and improve XTERRA events worldwide. To support organizers XTERRA created sponsorship tools, a social media alignment strategy, produced brand and visual style-guides, shared best practices, added technical directors, started an XTERRA-specific coaching certification program, and re-envisioned its television productions focusing on the athletes and destinations of the World Tour.
"We are also in the development of an elite-athlete event series featuring additional prize money, TV, and media exposure.  We are experimenting with additional race offerings such as short course races, swim-runs and mountain bike events, and we are actively pursuing partnerships with brands and organizers who value high-quality events and want to join us in taking XTERRA to the next level," added Clark.
…
Established in 2004, the XTERRA Foundation is the philanthropic arm of XTERRA. The 501(c)(3) non-profit supports the responsible use and protection of our natural environment and the people who champion an active, outdoor lifestyle.

In 2019, in support of XTERRA's U.S. Event Series, the XTERRA Foundation donated money to the National Forest Foundation (NFF), the nonprofit partner of the U.S. Forest Service, whose mission is to promote the health and public enjoyment of the 193-million-acre National Forest System. Click here to learn more about the Live More Challenge supporting the NFF.
"XTERRA started with an idea to take triathlon into the wild, explore unknown territory, and connect with nature. In doing so, we as a community immersed ourselves in the great outdoors and reaped the benefits in both health and spirit. We consider it our duty to join forces with the stewards of the land and help protect these natural playgrounds for future generations, added Clark.
Photos courtesy XTERRA