Skin care experts share their essentials with SGB for healthy winter skin.
By Carly Terwilliger
It's a frosty winter day, and like any normal person you're planning to spend it being active outside. But in the midst of congratulating yourself on getting sweat-wicked, insulated and waterproofed, you forgot that square foot of face that remains exposed. Consequently, after a day of outdoor fun in the high-altitude sun, your legs aren't the only things feeling the burn.
Even after you've caught on to the fact that yes, sunscreen is necessary even when it's cold and 90 percent of your body is covered, the details can be confusing. Winter air is particularly dry, so make sure you're using thick protection. But hang on; snow is wet, so make sure it's waterproof too. And drink lots of water – surely welcome advice to someone about to put on four layers of clothing in preparation for being outside in below-freezing weather.
Skin care isn't one size fits all, so just like testing out demo gear at the rental shop, be prepared to try different things before finding something that works. We reached out to four skin care pros for advice on pointing your skis and snowshoes down the path to healthy winter skin.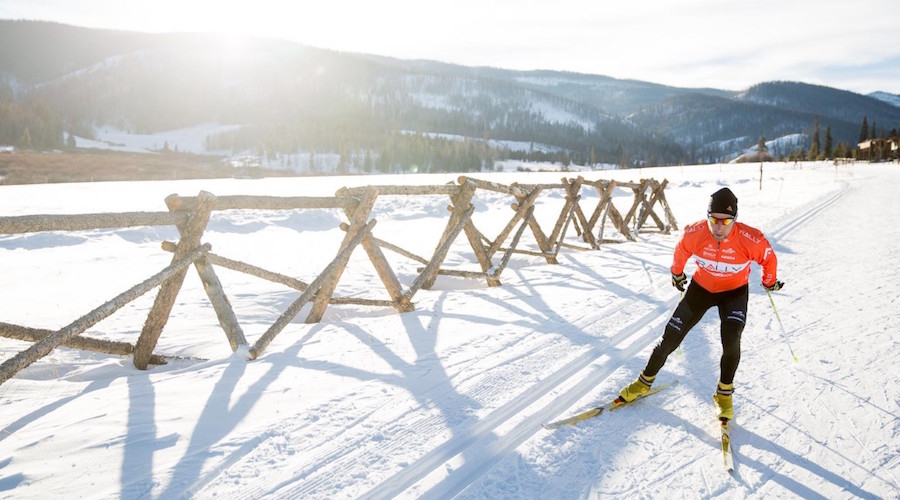 The Basics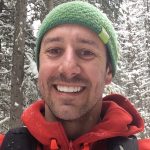 "The biggest mistake is assuming that because it's snowing that skin doesn't need to be protected," said David Lawrence (pictured right), president of Joshua Tree Skin Care, which makes organic lip balms, healing salves and face sticks for the active outdoor lifestyle. "Regardless of whether or not the sun is shining, applying SPF to the face, lips and hands, which are often exposed and prone to chapping, before leaving the house is critical."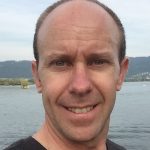 Also, before you even get outside, skin damage is exacerbated by "low humidity and heated air from a furnace," said Tony Stanislav (pictured left), sales and marketing manager at Chamois Butt'r, originally designed as a skin lubricant for cyclists but later embraced by other athletes bedeviled by chafing, which is made worse by dry winter conditions. Applying something soothing at the start of your day will prevent discomfort and itch at the end of it.
A rising skin protection trend is the replacement of lotions and sprays with moisturizing sunscreen sticks, which are mess-free and can be applied without removing gloves. The thick formulas keep out both harmful UV rays and moisture-sapping winter air, and many are fragrance-free to prevent irritation. To sum up, said Lawrence, "Snow should be light and fluffy, but winter skin protection should be thick and balmy," so don't assume the stuff you use while surfing and rafting will do the trick in January.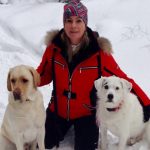 If even a pocket-sized stick sounds cumbersome, Adventuress, founded by Michele Carter (pictured right) for use on "hiking trails, the ski slopes and just about everywhere else in between," designed individually packaged sunscreen "swipes" to stash in jackets and gear bags. Carter also has a hack for making one product pull double duty. She uses SPF15 lip balm on "cheeks and other areas of my skin that need extra protection from wind exposure."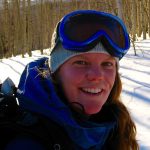 When considering ingredients, why should you care about what you're slathering on your face, as long as it works? Organic skin care brand All Good Founder and President Caroline Duell (pictured left) has an answer — "What goes on the body goes in the body." The pores dumping out sweat into your organic merino wool baselayer are a two-way street, and the unpronounceable elements of some sunscreens don't stay on the surface.
For those who would prefer to avoid the possibility of scary side effects from chemical sunscreen ingredients, there are plenty of effective natural alternatives. For example, "Look for zinc oxide as a healthy sun protection ingredient that provides broad-spectrum protection against UVA and UVB radiation," advised Joshua Tree's Lawrence.
The bottom line — there's no excuse for skipping the sunscreen, so pick up whatever works for you and remember to apply and reapply.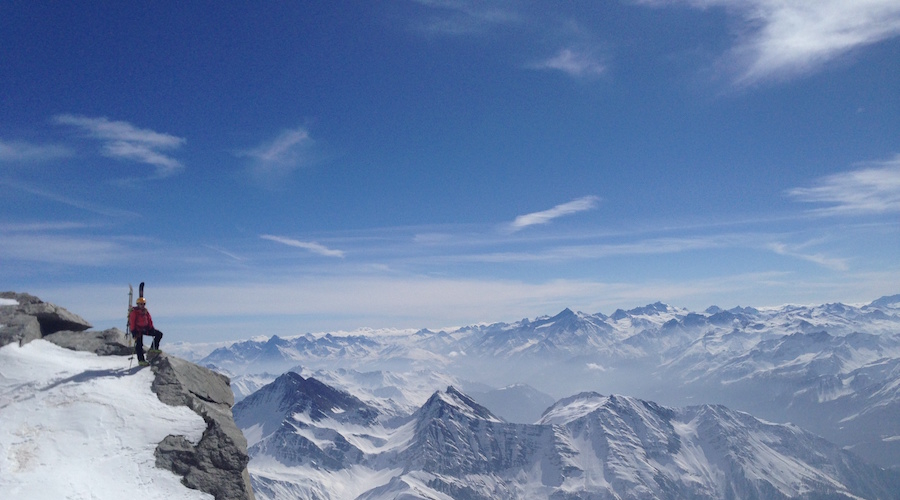 Here Comes The Sun
Anyone who's been burnt to a crisp on a cloudy day knows this rule — the sun is always shining. "While it may be easier to remember to reapply sunscreen on a bluebird powder day or while in the ocean, it's vital that skiers and snowboarders reapply SPF throughout the day," said Lawrence, regardless of conditions. When your face starts to hurt from being pummeled by ice pellets, treat it as a reminder to slick on some more sunscreen. Also, fight the snow by becoming one with the snow — "Don't forget to moisturize from the inside out – drink water," said Duell.
And remember to pucker up. "Your lips are exceptionally sensitive," said Lawrence. "Sun protection for your lips is more important on the slopes than any other time." He pointed out that you will be sitting on the lift for part of your day anyway, so that's a good opportunity to reapply sunscreen and a lip balm of at least SPF15. Carter from Adventuress and All Good's Duell also singled out lips as an often-overlooked sunscreen priority.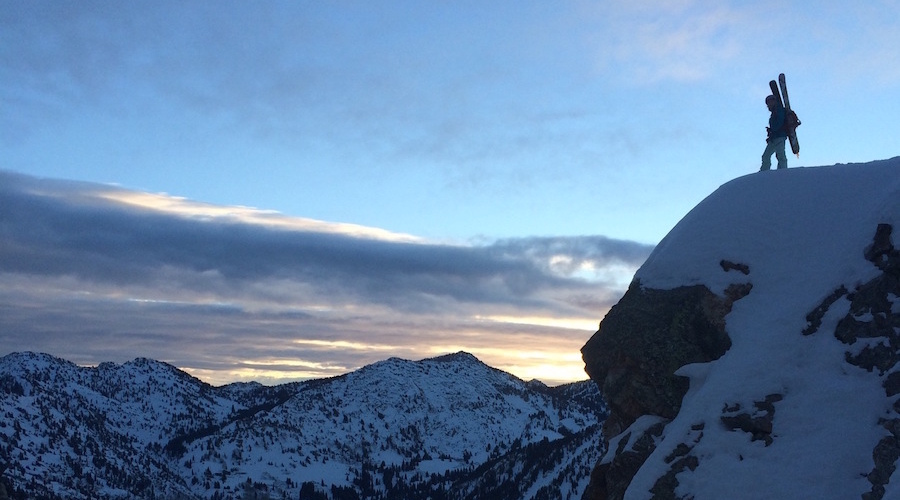 From Lift To Lodge
Congratulations! You've followed our tips so far and made it off the mountain without looking like Leonardo DiCaprio in "The Revenant." However, your après-ski moisturizing routine is just as important. "Winter skin care doesn't end when you get back inside and sit down by the fire," cautioned Lawrence. "It is essential to rehydrate the skin after a day outside in the elements."
And according to Stanislav with Chamois Butt'r, the hot showers that mercifully bring feeling back to fingers and toes aren't doing your skin any favors either, as they "strip oil from your skin that is crucial for moisture retention." Use a gentle cleanser and stock up on sticks, balms or goops that provide a hefty layer of relief for dry, wind-chapped skin, and consider replacing your waterbased lotion with one formulated with less-evaporative ingredients like jojoba oil, sunflower oil, aloe and beeswax.
Finally, skin care for outdoor enthusiasts is headed in the same direction as apparel — people want something they can put on and forget about, regardless of the activity. A little pot of multi-functional healing salve — All Good and Joshua Tree both make a version — is portable and works on everything from chapped lips to torn cuticles.
Photos courtesy Caroline Gleich, Sam Wiebe, Joshua Tree, Chamois Butt'r, Adventuress and All Good