Across the country, young players grow up watching their favorite baseball players on the game's biggest stage. And, for decades Wilson, the Official Ball Glove of the MLB, has traveled to every team's spring training and hosted Glove Days, where Wilson's team of glove experts deliver hand-made, Pro Stock gloves to many of baseball's biggest stars.
This week, a high school baseball team in Northeast Arkansas received the same treatment as the big leaguers in the form of the schools very own Wilson Glove Day. Watch the video here or click on the photo below.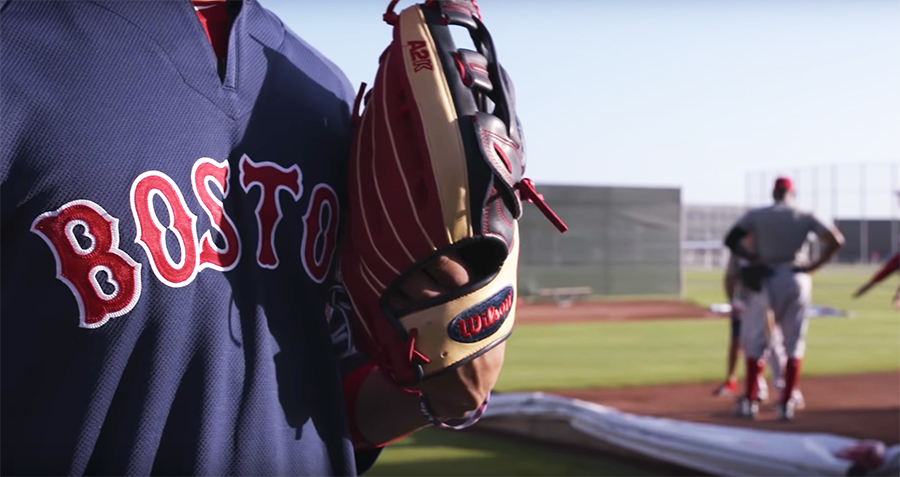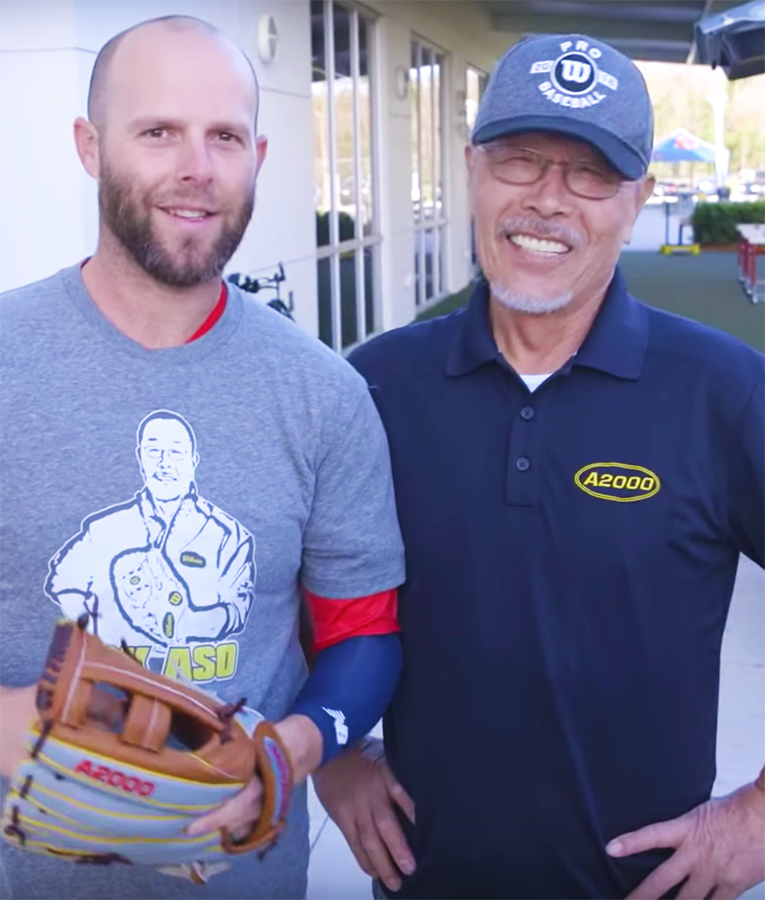 Players from the Harrisburg Hornets Varsity Baseball team received Wilson Pro Stock gloves, hand-delivered by Wilson Ball Glove Master Craftsman, Shigeaki Aso, pictured left/right with Dustin Pedroia, and Product Manager, Ryan Smith. This is the same Wilson duo that works with some of the best-known names in the sport including reigning American League MVP Mookie Betts, Dodgers' ace Clayton Kershaw, and the Astros' middle infield combo of Jose Altuve and Carlos Correa.
The event was the culmination of the Wilson's inaugural "Win a Glove Day" promotion, a sweepstake that provided youth baseball and softball teams across the U.S. a chance to enter to win a Glove Day like the ones Wilson holds for all 30 MLB teams each spring.
Wilson randomly selected Harrisburg High School pitcher/outfielder Presley Witt's submission from nearly 100,000 entries.
"Someone had to win it.
I figured it might as well be us."— Presley Witt
In addition to receiving new Pro Stock gloves, the Harrisburg High School ballplayers had the chance to ask the Wilson experts all their questions ranging from which pattern is best for their game to how to break in their new gloves.
"The excitement and energy we see from players in big league camps never get old. This year, we wanted to bring that same experience to younger players across the country." — Jennette Rauch, Senior Global Marketing Manager, Wilson.
Hornets Head Coach Greg Biggers, who is also the school's Dean of Students, said such good fortune couldn't have happened to a better or more deserving group of kids. "We are grateful and excited for our players to have the opportunity to be fitted for new baseball gloves by the same professionals that work with MLB players. We are very thankful to Wilson for providing our team with A2000 baseball gloves, and Presley Witt for entering and being chosen as the winner of the 'Win a Glove for A Day' contest.  If it weren't for Presley, our players wouldn't have this opportunity", said Biggers.
Photos + Video courtesy Wilson