How Did Bill Murray Get His Own Golf Line?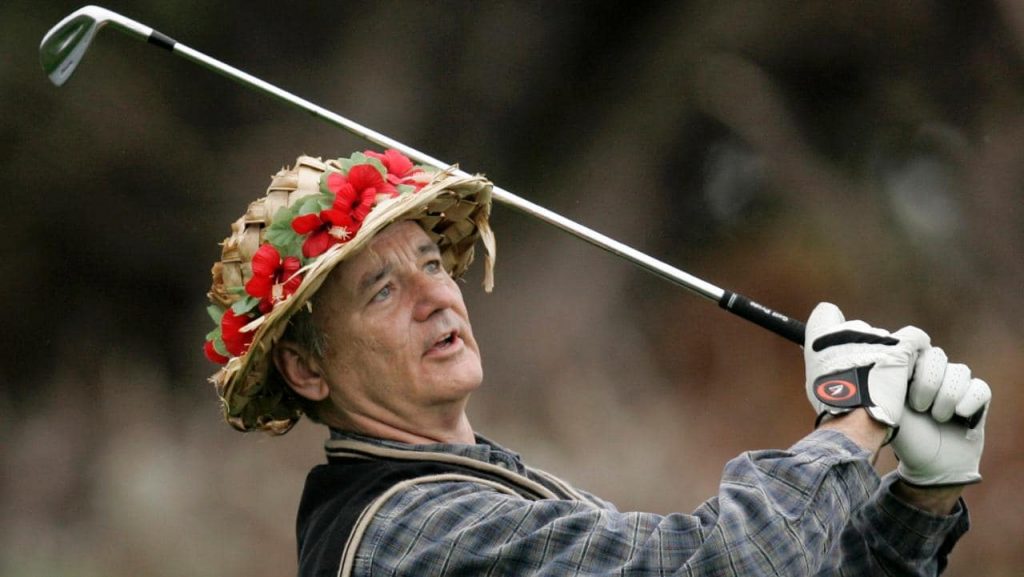 As Nike and Adidas abandon golf, Murray's comedic timing couldn't be better.
While Nike and Adidas are abandoning the golf equipment business and the largest golf retailer in the country is in bankruptcy, Bill Murray introduced his first collection this fall under the label – William Murray Golf.
Most closely associated with the sport due to his role as greenskeeper and gopher-hunter Carl Spackler in Caddyshack, the actor and comedian has become one of the game's biggest ambassadors. Along with his brothers, Murray hosts an annual charity golf tournament, the Murray Bros. Caddyshack Charity Golf Tournament, in St. Augustine, FL, to raise money for medical services, educational programs, lifesaving equipment and other fundraising opportunities in the United States.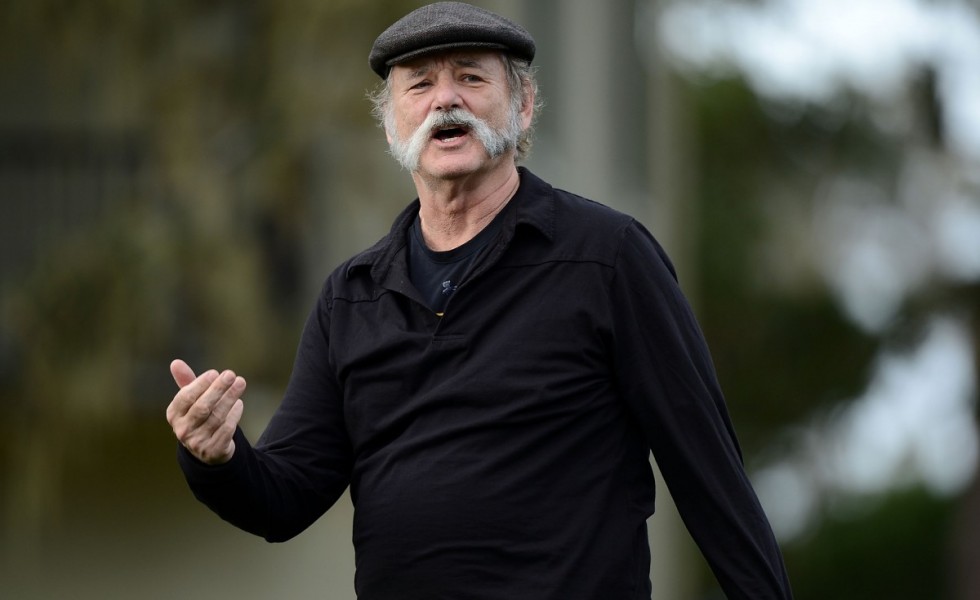 That's where Murray met John and Leo Resig, the founders of Resignation Media and creators of the William Murray Golf collection.
Resignation Media is best known as the startup behind the popular photo and edgy humor site thechive.com, which has been the title sponsor of the Caddyshack Charity Golf Tournament for the past four years. The company also operates the female-oriented humor site theberry.com and the e-commerce site thechivery.com, as well as a non-profit charity, a streaming entertainment channel and an in-house production company.
It was during a Caddyshack Charity Golf Tournament that Resignation Media formed a relationship with Murray to manufacture t-shirts with his image for thechive.com. Murray's faceless logo on the t-shirt was inspired by the actor dismissively tossing his golf club while strolling down a fairway at Pebble Beach during the 2011 AT&T ProAm.
"When we saw him toss his club on TV, we knew we liked his style of golf," John Resig told SGB. "It was something my brother and I could relate to in the way we play golf. You really don't know if it's a good shot or a bad shot. It's a reminder to keep things light because at the end of the day, it really is just a game."
Not surprisingly, the broader William Murray Golf collection offers a more playful take on traditional golf apparel, with a dash of style. The collection includes polos, shorts and hats, as well as a golf button-down, Bill's Murray's signature shirt on the course.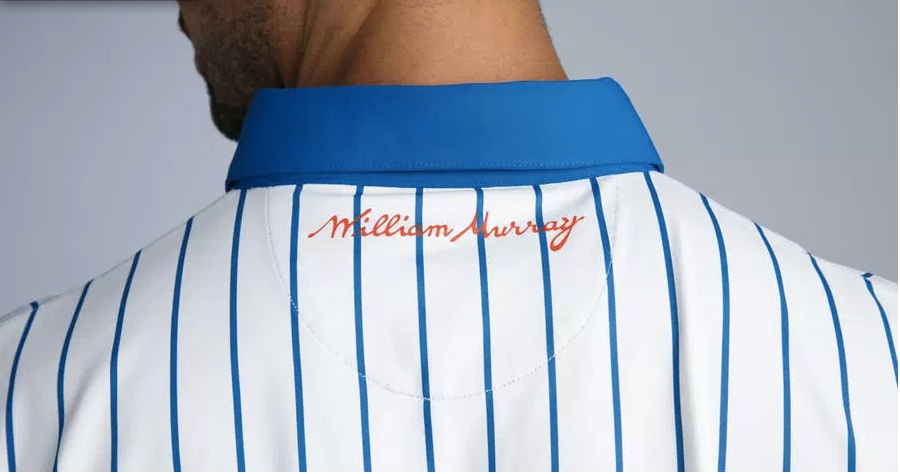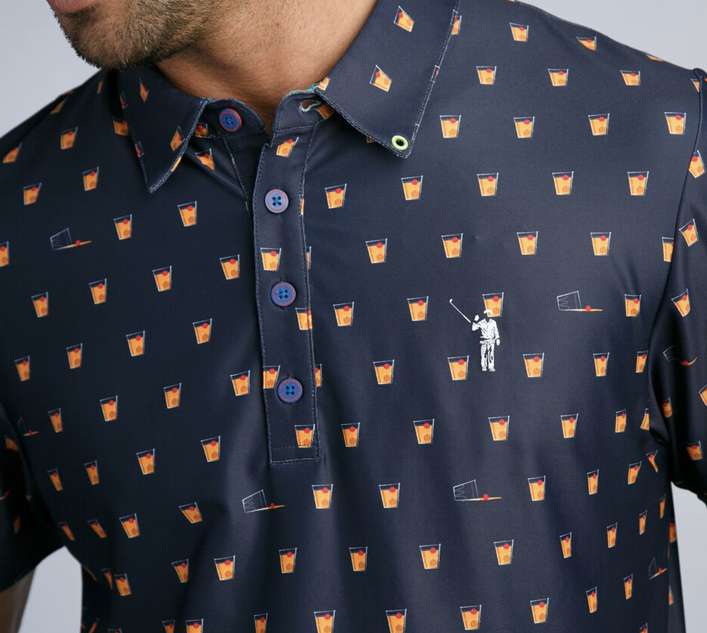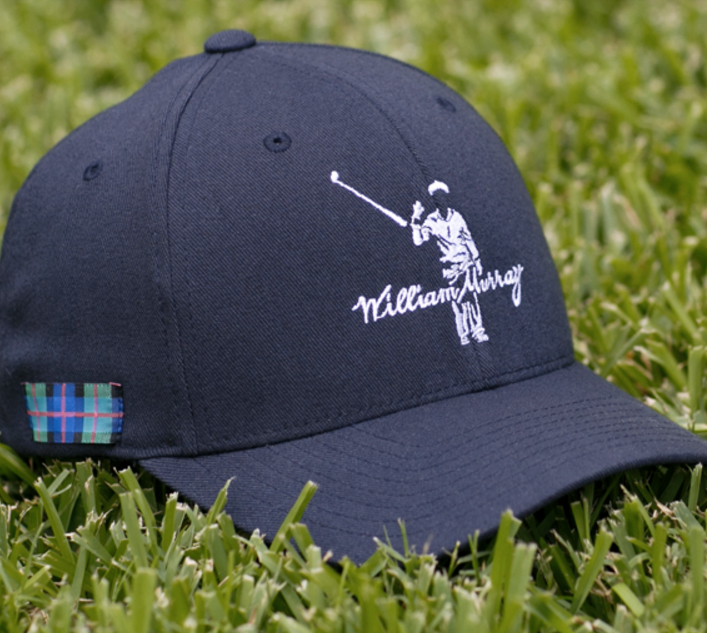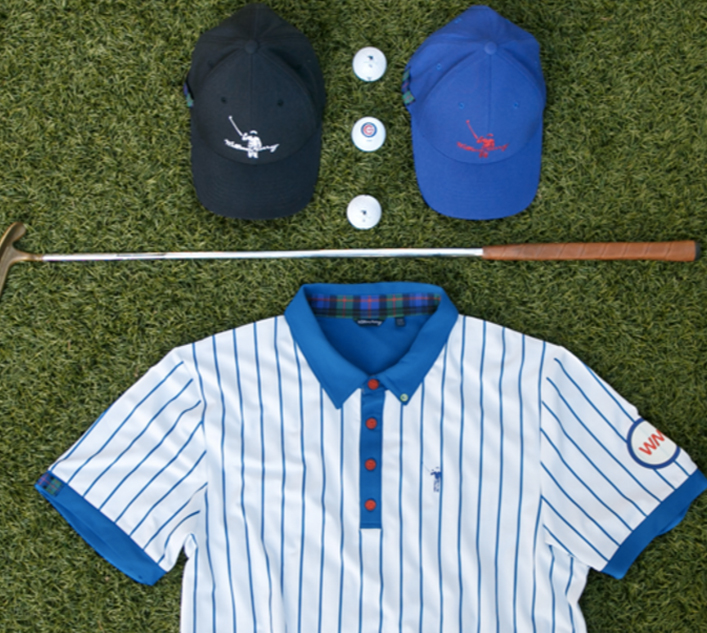 The Murray brothers — Bill, Joel, Brian Doyle, Andy, Ed and John — worked closely together on all aspects of the collection to ensure brand authenticity, from concept to production, and made sure it would be reasonably priced but offer customers a high level of performance fabrics. Resig said, "Bill was vocal about making sure our fabrics were really comfortable, our colors were bold and our designs were fun but classic. Bill actually wore a different design from the line every day during this year's Ryder Cup."
Resig believes the golf collection will appeal to millennial fans at thechive.com. He pointed out that many in his generation are avidly playing the sport and watching the game on TV. Still, he agreed that some adjustments to the sport would be necessary to increase the number of younger players on courses.
"They're looking for something that's fun, but doesn't take the entire day — like TopGolf or pitch and putt," Resig said. "They also just want a more relaxed atmosphere where it's okay to listen to music and drink on the course."
The first limited-edition Chicago Cub-themed polo and two hats launched from William Murry Golf on Bill Murray's birthday, September 21, and according to officials sold out in minutes. A portion of the proceeds from the opening-day sales went to the Murray family's favorite charity in Chicago, Mercy Home for Boys & Girls, which helps break the cycle of neglect and abuse for Chicago-area kids and young adults aged 11 to 21. The entire collection was sold online October 20.
For its first few seasons, the collection will be sold on williammurraygolf.com and thechivery.com — thechive.com's online storefront — while the brand looks to expand to golf retailers for fall 2017.
Photo courtesy William Murray Golf