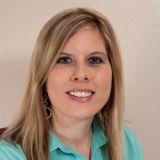 Wigwam recently appointed Jill Skarda as the new director of human resources. Skarda has worked with many facets of HR including employee relations, recruiting, training, payroll, benefits, talent management, and safety.
Skarda's education background stems from obtaining an Associate's degree in Supervisory Management from Lakeshore Technical College and a Bachelor's degree in Human Resources Management from Silver Lake College.
She started her career with The Manitowoc Company in 2004 and gained valuable experience in Human Resources at both Manitowoc Ice and Manitowoc Cranes.
"I am eager to learn about the history, experiences, philosophies, culture, and company strategies at Wigwam," said Skarda, pictured above. "I feel that the Wigwam employees truly believe in the product and take a lot of pride and passion in their work."
"Jill is an excellent addition to our Wigwam team. She is a compassionate hands-on person who values building employer and employee relationships. Her 16 years of experience in Human Resources will also bring a fresh perspective to the position and we welcome her to the Wigwam family," said, Jerry Vogel, President of Wigwam Mills.

Wigwam is a family owned and operated sock manufacturer that has been manufacturing performance socks in Sheboygan, WI, USA since 1905.