The Swiss have officially made the first bid for the 2026 Winter Olympics with the favorite, Austria, dropping out of the race.
If the Swiss government has its way, it could add host of the 2026 Winter Olympics in Sion. Located on the banks of the Rhone River in southwestern Switzerland, the historic hilltop town is known for landmark castles, proximity to wineries and it sits at the feet of some of the highest mountains in the Alps.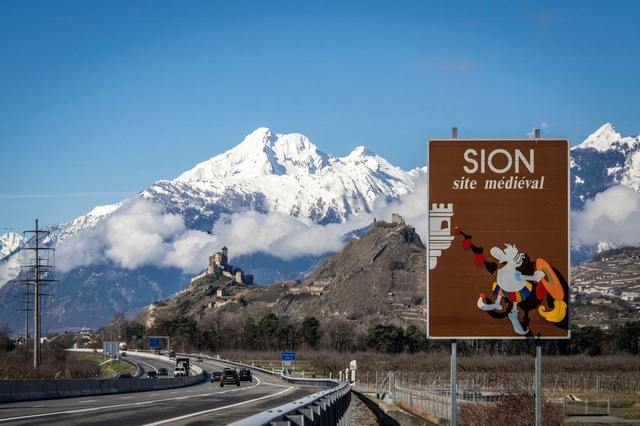 The Swiss government has said it would contribute $1 billion dollars toward Sion to host the 2026 Olympics and the support comes after voters in Austria rejected a proposed 2026 bid by two-time host Innsbruck. A large majority of residents of Innsbruck were against the idea for the pricey production, although the Austrian city's early plans for a sustainable, low-cost Games was in line with the IOC's reform program.
The International Olympic Committee is scheduled to pick the 2026 host in 2019.