Who Is Today's Urban Cyclist?
The bikes, gear and clothing that define a burgeoning city lifestyle.
By David Clucas and Charlie Lunan
Despite 2016 being one of the most challenging years in the bike industry, there has been one significant bright spot — urban biking.
While the category is largely focused on bike commuters, it's also grown on the lifestyle front with an increased number of younger riders living in cities and using their bicycles on the weekend to head out to brunch, the farmers market or drinks. One motivation is saving money, another is being more sustainable, and in some traffic-logged cities it might just be faster to get where you're going by bike.
"It's a sense of rebellion to be a bike commuter, but it's also becoming a community," said Robbie Seldomridge, sales manager at mobile lighting brand Light & Motion. "It's fun to ride out with others to get a coffee."
SGB checked in with bike brands and retailers to see what looks and gear define today's urban cyclist.
The Bikes
The type of bike the city dweller is trending toward really depends on the length of their commute, said Lester Binegar, general manager at University Bicycles in Boulder. If it's a shorter commute (about five miles each way) or a weekend rider, then comfort is a bigger priority. Not everyone wants to be hunched over and zipping down the road like it's the Tour de France. The Spot Acme, with a more upright seating position and stylish look, is a good example that features a belt drive instead of a standard chain, which means no greasy pant legs and low maintenance over the long term.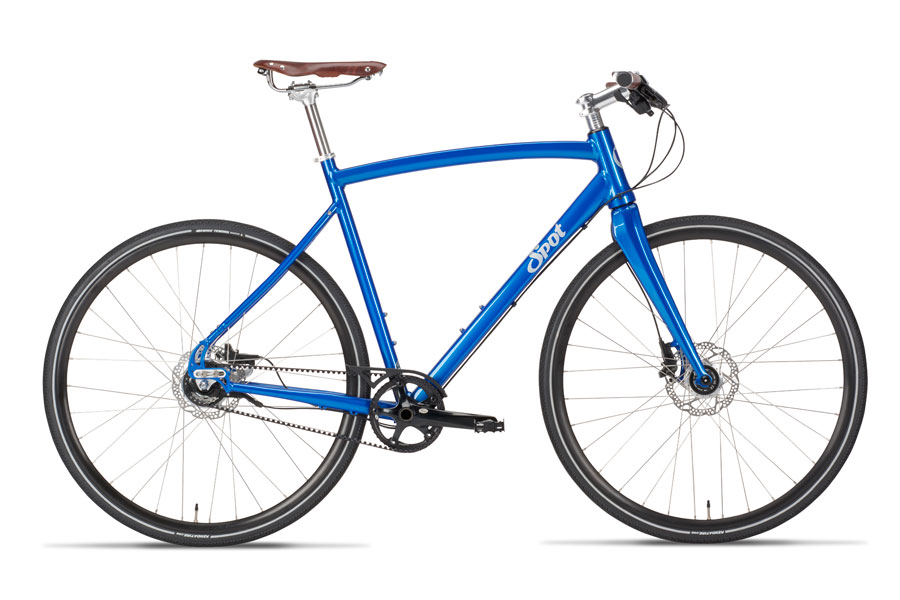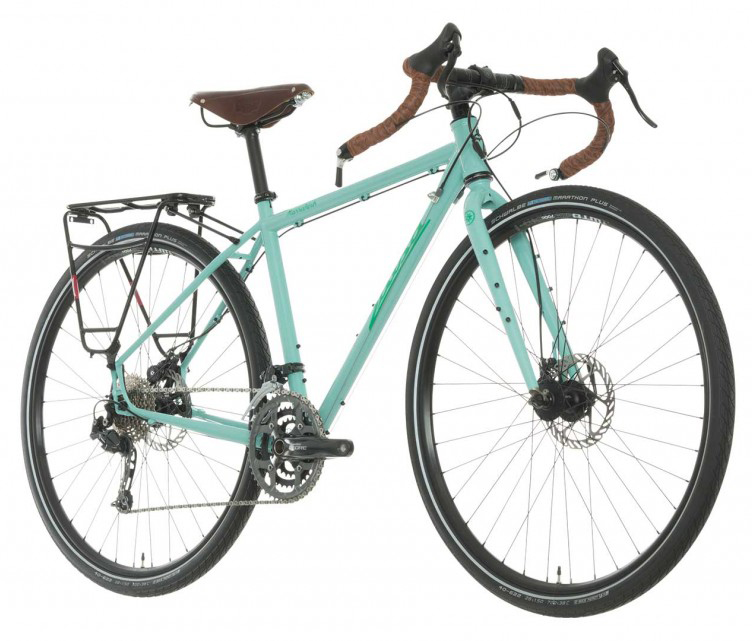 Photo courtesy Salsa Cycles
For longer commutes or more serious riders, the tendency is to go with sportier styles and hardware with lighter and faster designs. Even some of the industry's top mountain and road performance brands are gaining popularity with this crowd with touring models — built for carrying gear on longer rides — like Salsa Cycles' Marrakesh.
We'd be remiss not to mention the increasing electric bike options here too — popular in Europe and just starting to pick up steam in the U.S. — but to move along, we'll point you to additional SGB coverage on the trend here.
To See And Be Seen
Riding in the city is much like heading out to the club — you want to see and be seen. With cycling, though, it's about safety over style, or rather safety in addition to style. Blinking bike and safety lights are a dime a dozen from overseas manufacturers, so Made in the USA brands like Light & Motion have concentrated on making their products both better built — fully waterproof for up to 30 minutes at a time with a one-year warranty — and more stylish.
Photo courtesy Light & Motion
On the safety front, the trend of more bikers using day-time running lights is shining brighter. At Trek Bicycle, engineers designed the Bontrager Flare R Tail Light after learning how daytime running lights reduce the risk of bicycle, vehicle and motorcycle collisions by 33, 25 and 13 percent respectively. And in test rides near the company's headquarters in Waterloo WI, dozens of company employees felt the 65-lumen light caused motorists approaching from the rear to give them a much wider berth.
Another light safety trend in the city is side lights, Light & Motion's Seldomridge said, citing that a majority of recent bike accidents have been side impacts. Also, he said, the industry is moving away from strobe lights (those that flash on and off) to pulsing lights (those that dim and shine, but are on all the time) to increase alertness and visibility.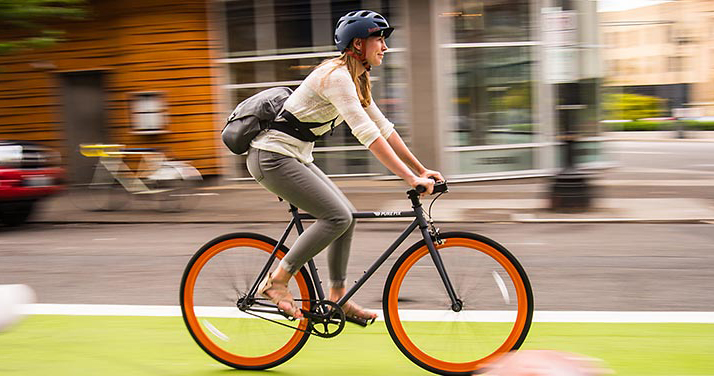 Carrying The Load
Urban cyclists might be looking to simplify their lives by favoring two wheels over four on the road, but they're still lugging plenty of gear with them on the commute. It's mostly electronics — phone, laptop, tablet, etc. — meaning burlier waterproof carry solutions including paniers, front-rack packs and backpacks have been the big sellers, said Binegar at University Bicycles. He pointed to Ortlieb as the most popular brand at his store.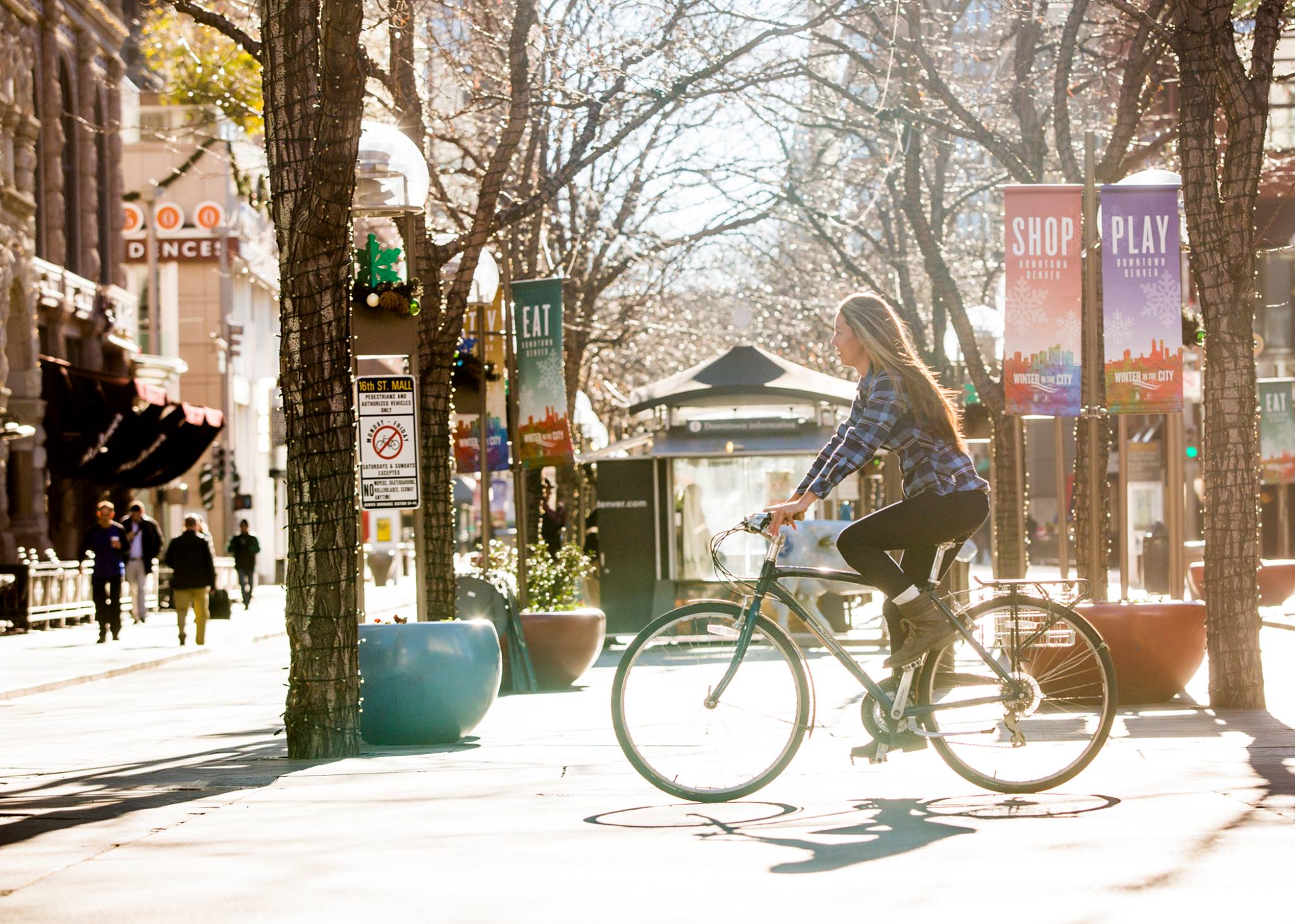 Photo courtesy Dish & DUER
Riding In Style
As the urban cyclist trend becomes a lifestyle, bike brands and retailers are addressing the need for clothing that can transition from the saddle to the bar stool. That means water- and wind-resistant gear that stretches and breathes without being neon-colored or dominated by Lycra. Club Ride's apparel speaks here, along with performance jean brand Dish & Duer, but even Levi's now has a commuter collection.
Sombrio and Sugoi, both owned by Dorel Sports, are among a growing list of mountain and road cycling brands that have created collections for urban cyclists. Sombrio's Life Collection features the Riff Jeans for men, for example, which look like a normal pair of slim fit jeans but feature loads of stretch, a seamless crotch panel, articulated knee panels, a mini U-lock loop and reflective accents.
Sugoi, which came out of the road side of the business, continues to build out its Coast line of activewear featuring technical fabric and contemporary styling to "take the user from urban commute to workout to wear out in style." While not designed specifically for bikers, it's well-suited for urban cycling. Such versatility is said to be in particular demand among frugal 20-something urbanites averse to buying three separate pieces when one would do.
Lead photo courtesy Trek Bicycle/Bontrager.