Gronk Fitness, LifeBeam Vi, Shock Absorber, Caterpy Laces, Sports Medicine the Difference, Crane & Lion, Jolyn Clothing, Apele and Voxx Life, as well as Lululemon, were among the companies exhibiting for the first time at the recent Boston Marathon expo.
Writer: Thomas J. Ryan
Along with the regulars such as Brooks, Clif Bar and Bondi Band, a number of upstarts always arrive at the Boston Marathon's John Hancock Sports & Fitness Expo to showcase their inventions to the running world.
Some aren't so new, but want to realign their brand closer to the passionate running crowd arriving for the weekend. But for many, the Boston Marathon is their coming-out party.
Among the more eye-popping newcomers at the expo was from Sports Medicine the Difference, which has come out with a heel-less athletic shoe. The shoes were developed by Dr. Etienne Penkam, who was baffled by continually facing injuries as a well-trained athlete. That inspired him to pursue a Doctorate of Education with a concentration in Human Movement: Sports Medicine at Boston University and to eventually come up with the idea behind his patented Heelless Technology.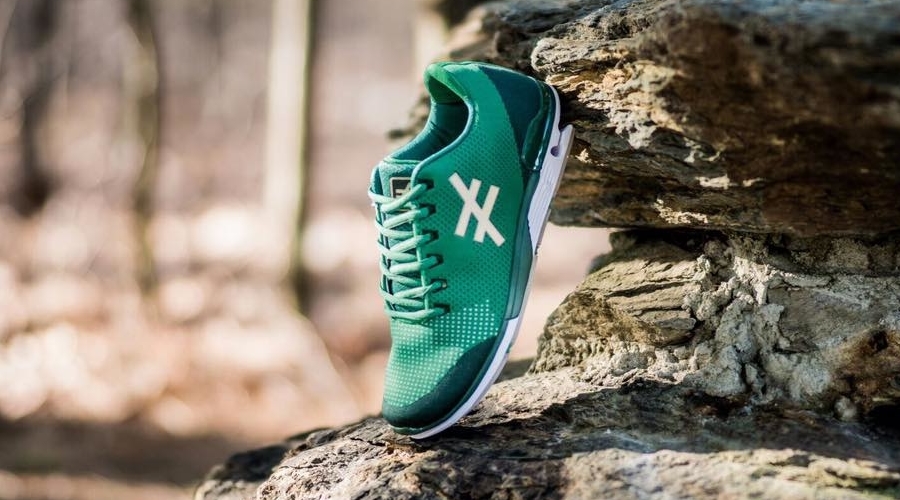 The shoes feature a thick, relatively rigid portion underlying the heel and inner sole for support, but it's elevated above the landing surface to inhibit heel landings and strikes. Two shock-absorbing layers in the midsole and outer sole help support and define the landing surface. The shoe comes as research, often heard again during the minimalism craze, has shown that enhanced forefoot landing during physical activities while inhibiting heel strike upon landing keeps the body in proper mechanics to help minimize discomfort and injuries.
After raising his family, Dr. Penkam is bringing out the shoe alongside his son, Olguy​ Songolo, VP and developer. Launched October 2016, the shoes are selling online currently, but the new company is looking for retailers since the founders believe it's critical to get consumers to try on the shoes. Said Songolo, "We are a disruptive innovation and after over 15 years of research and development, we are finally here."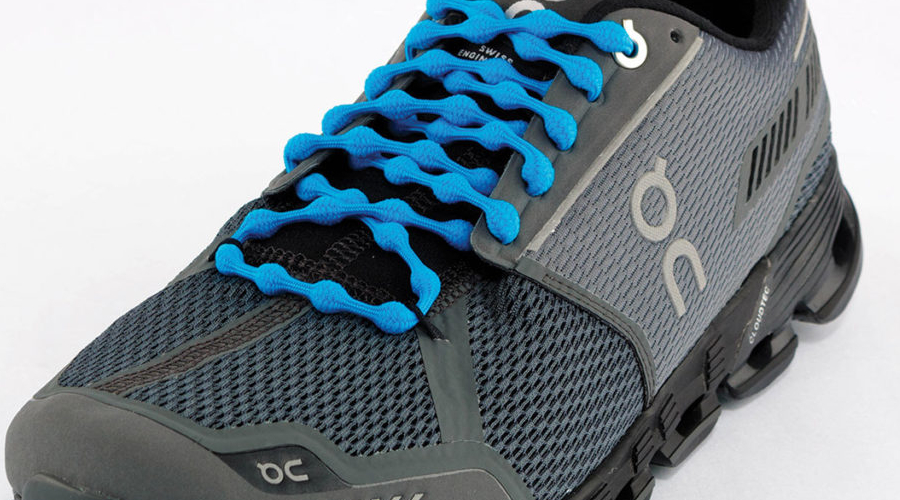 Showing there's room for much more innovation potential in the shoelace category beyond Boa and Hickies, Caterpy Laces, a Japanese-based company, was selling its unique line of performance no-tie shoelaces. The company has sold over 3.5 million pairs since being introduced in Japan over the past three years, and was just introduced in the U.S. in January 2017.
"You lace up your shoe once and never deal with laces again," says Anthony Pong, managing partner of the U.S. division. "How they work are by the bumps that get stuck in the eyelets going up the shoe, so tension is held per eyelet instead of everything pinched together in a knot."
Pong said this provides custom adjustable tension between eyelets for varying feet sizes. He adds, "By having tension spread throughout the shoe, it helps your lace conform to your shoe better and avoids the pressure point in the instep caused by a knot. Ultimately, Caterpy Laces transform your existing shoes into slip-ons while maintain the tension you originally set."
Currently, the laces, which come in multiple colors, are sold on its website, Amazon Prime and a handful of retail stores.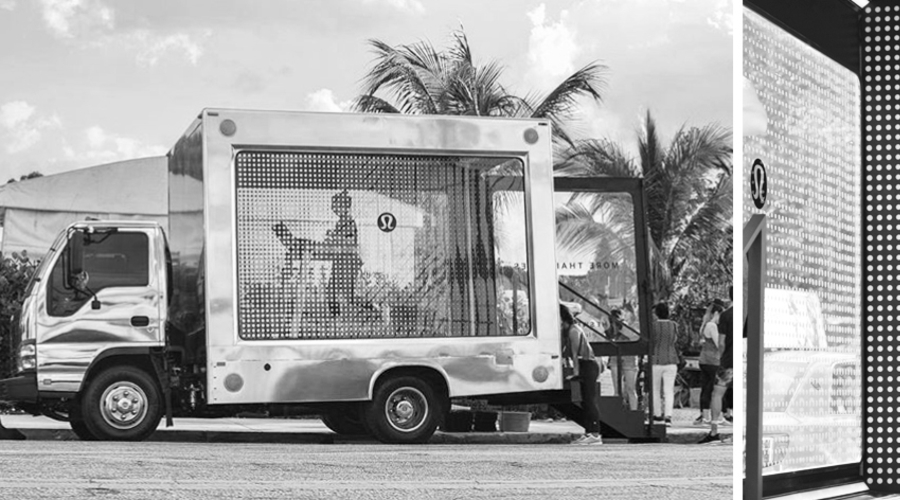 The biggest first timer was Lululemon, which brought its Test Truck into the John Hancock Sports & Fitness Expo. Designed to reach running communities, the Test Truck is described as a "traveling treadmill" that lets runners test the retailer's newest technical gear. Last year, the truck made it to the New York City Marathon but hung outside the Jacob K. Javits Convention Center. For 2017, the truck is scheduled to make 21 stops in 14 U.S. and 7 Canadian cities as part of a More Miles Than Miles Tour.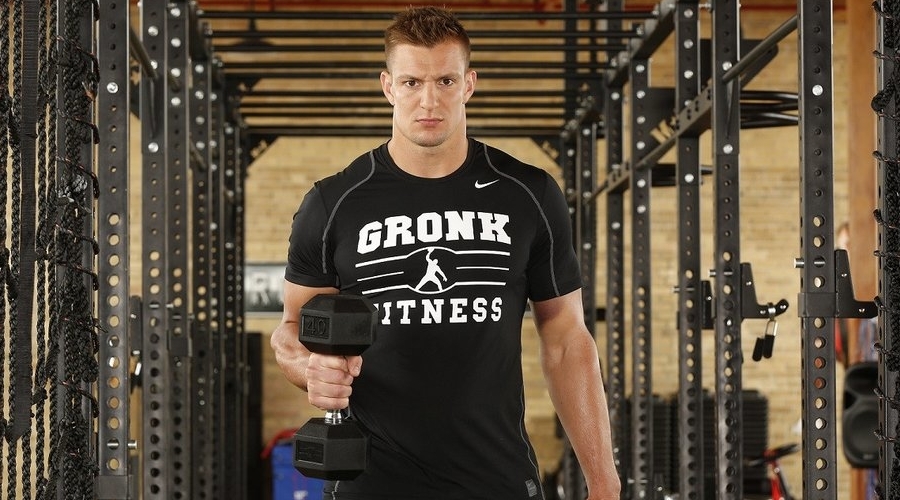 Another newbie with major local cred was Gronk Fitness, the fitness equipment line aligned with the New England's Patriots' star tight end, Rob Gronkowski. His father, Gordy, is president of G & G Fitness, a fitness equipment dealership with 14 stores in New York, Pennsylvania and Ohio. Working with Unified Fitness Group, Gronk Fitness was launched in late 2015 and includes plyo boxes, weight-lifting chains, barbells, power racks, pull-up bars, battle ropes and agility ladders. Rob Gronkowski, who serves as the face of the brand, and his four brothers all offer training tips on the company's website. The company also recently formed a partnership to establish Gronk Fitness Zones, providing workouts tailored by the Gronkowski brothers, inside Boston Sports Clubs across Massachusetts.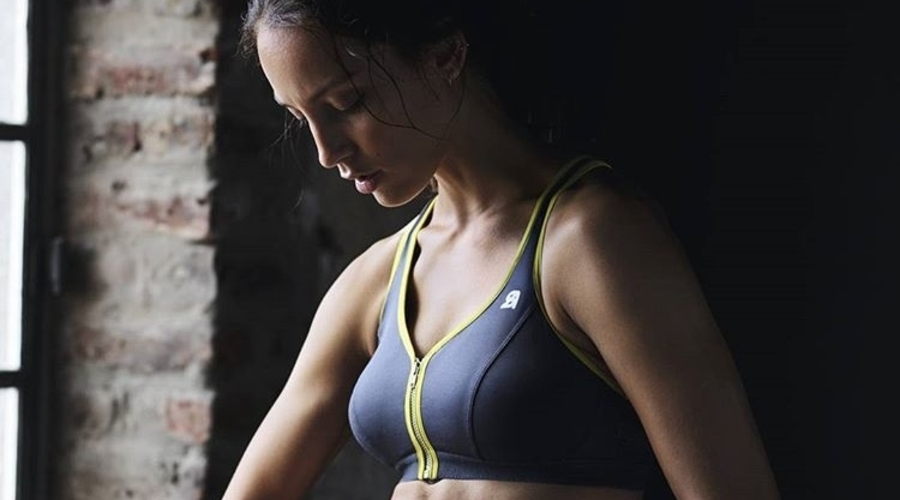 Shock Absorber, the No. 1 selling sports bra in the U.K., was relaunched in the U.S. in January 2016 through a new distributor, ZG Collective, and found its way to Boston. Marina Sharpe, a spokesperson for Shock Absorber, said the company's products stand out because they're all tested by the University of Portsmouth in England, which specializes in breast health.
"Any bra we put on the market has to reduce bounce by at least 55 percent, up to 78 percent with our Ultimate Run and Ultimate Fly Bras," says Sharpe. "We also aim to reduce any pressure points or friction while exercising so you can focus on your workout, not being uncomfortable."
In its relaunch, Shock Absorber has already reached several Fleet Feet locations, Title Nine, Nordstrom, Sportspectrum, Coup De Foudre, Linda's, HerRoom, among other stores.
Also making its first appearance at the Boston Marathon expo was Crane & Lion, a Boston-based athleisure apparel start-up founded in late 2014 with a mission of providing active women with "resilient clothing that is also chic and sophisticated." The brand sells through six stores, including two in Boston, as well as gyms, studios and spas across the country. The brand offers a wide range of gym-to-street wear, including leggings, shorts, tops, sports bras and outerwear, as well some run-specific gear. Its Like a BOS 26.2 racerback tank was featured on the cover of O, The Oprah Magazine, and worn by the legendary talk show host herself.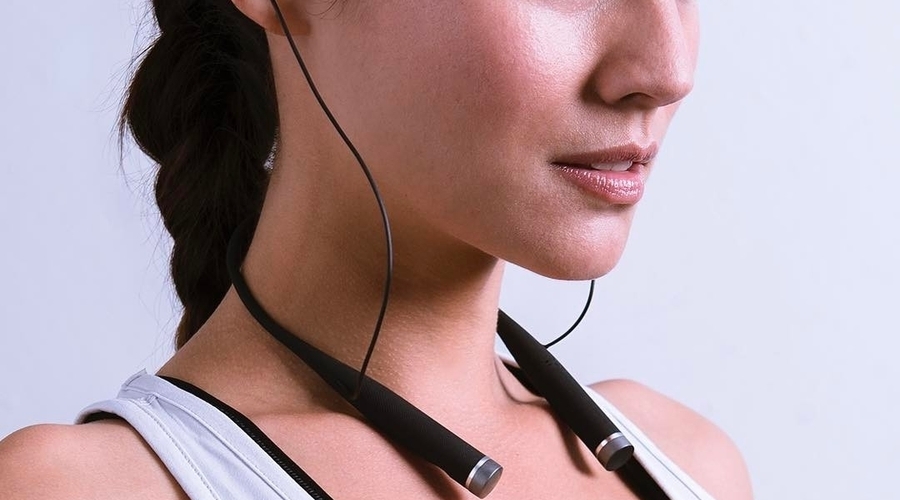 For hyper-techies, expo attendees found LifeBeam Vi, which was launched on Kickstarter in 2016 and is described as the "world's first AI personal trainer." Moving beyond wearables to "hearables," Vi is a pair of neckband-style Bluetooth headphones with audio developed in partnership with Harman Kardon. However, when used with a connected app, the headphones' built-in software taps biometrics such as temperature, heart rate and other data measured through inner ear motion. Also capitalizing on the phone's GPS, the device can determine the user's heart rate, elevation, cadence, speed, time and location and then serves as a workout coach in providing continual feedback and encouragement during a run or workout. The Vi even responds to voice commands such as, "Vi, what's my heart rate?"
Also making an expo appearance was Voxx Life, a San Diego-based maker of the Voxx STASIS sock and VoxxLife insole lines. Based on 45 years of research in Neuromuscular Science, Voxx HPT technology uses a very specific sequence and pattern of neuroreceptor activation on the bottom of the feet that triggers a signal that aides in the brainstem reaching homeostasis. The pattern is woven or molded into different iterations of its socks and insoles. Packing a promise of drug free pain relief, the socks and insoles have been shown to improve the user's strength, energy, stability, balance and range of motion.
The newest company was Apele, which is launching a line of undergarments to help female runners manage their menstrual cycles. The product has yet to launch, but the company website is just about to.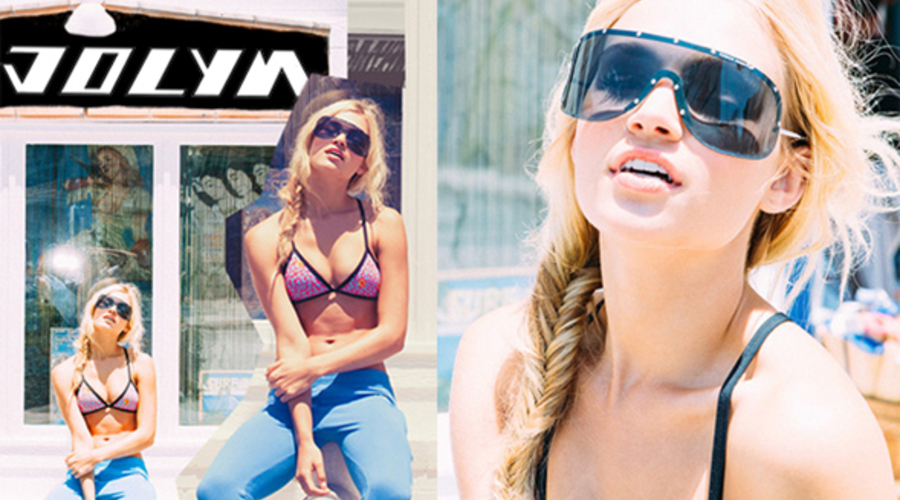 Jolyn Clothing, a swimwear company based in Huntington Beach, CA, came to Boston to attract the triathlon crowd. Founded back in 2008, the brand develops more stylish swimwear that "stays put" while swimming, surfing and being active and is popular with volleyball players. American-made and supported by heavy thread counts and rich Italian fabric, Jolyn's tagline reads: "Athlete tested & beach babe approved."
Photos courtesy Sports Medicine the Difference, Caterpy, Lululemon, Gronk Fitness, Shock Absorber, Crane & Lion, LifeBeam and Joleyn Clothing