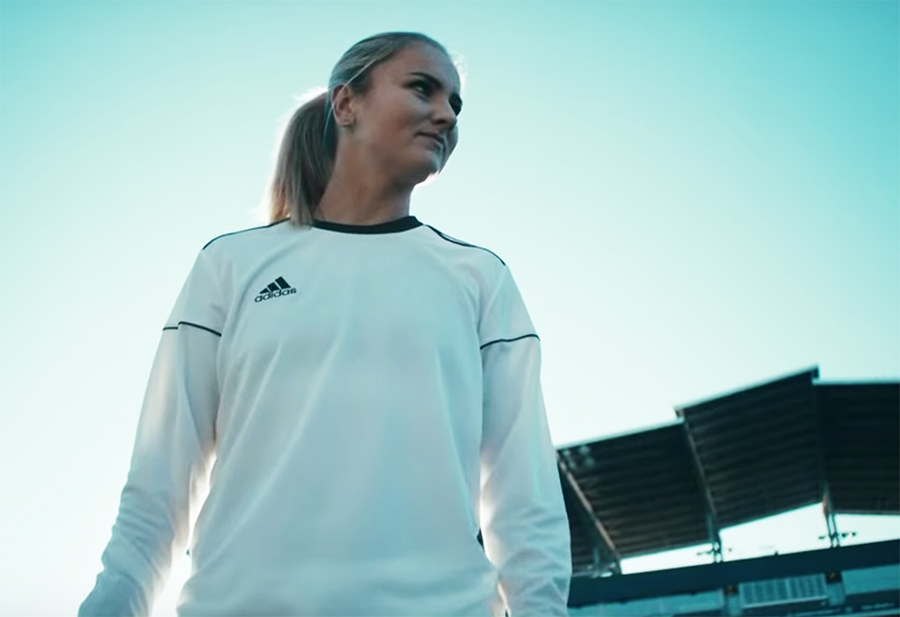 Yes, we do watch female sports; however, many believe that female sports are being left behind.
In the era of the #MeToo movement, Adidas wants us to consider the marginalization imposed on female athletes worldwide — everyday — and the tole it is taking. What's at the core of the brand's latest message is that sport brings confidence and with confidence comes tomorrow's leaders.
Last night, Adidas premiered the short film She Breaks Barriers featuring some of Adidas' more prominent ambassador female and male athletes during NBC's Sunday Night Football. The film showcases the message that all women should be given the opportunity to break barriers in sport, and the film kicks off the brand's initiative #creatorsunite to help remove barriers that may exist. You can watch the film here. Photos and film courtesy Adidas.