By Jahla Seppanen
On the spectrum from mid-layers to underwear, it's finally common knowledge that all baselayers matter.
It used to be that consumers looked to outerwear for warmth, or skipped the thermo-regulating underwear and settled for long johns.
But true warmth starts from within.
SGB spent its winter checking in with the best names in baselayers (from brands to backcountry guides) to get a sense of what's hot in the category for 2017, and how retailers should approach selling amid delayed winter cycles.
Hybrids
Fabric combinations have never been bigger, as even traditional all-merino brands are opting to infuse new fibers into their household blends. "Natural fibers, especially in combination with man-made fibers, is the dominating trend for the category in 2017," said Herbert Kenzelman, CEO of Ergonomic Support System at the Falke Group.
It's a bit of a Frankenstein approach, testing combinations that have never been married before and working toward something that is warmer, softer and easier to map across unique body types.
While Tasc Performance was early to the hybrids party with its blending of bamboo and wool fibers, Ibex Outdoor Clothing has joined the effort full force by infusing temperature regulation technology at the fiber and thread level. James Fisher, Ibex's vice president of product, told SGB that its baselayers have also benefited from the blend of merino and Spandex. Meanwhile Arc'teryx is doing fabric hybrid mapping for improved thermal regulation in exactly the regions your body needs it. This has become a topic of interest as more consumers wear their baselayers not just to stay warm but to stay cool as well, all year round.
"It's true, people tend to purchase more baselayers (especially merino wool) when it gets colder," said Jeff Russell, founder of Ridge Merino, "but the great thing about merino is its natural temperature-regulating properties don't reserve its use to winter. Baselayers are now spring, fall, even summer pieces."
The inner circle of baselayer fabric developers will all tell you that the potential of hybrid fabrics is just getting started. The consumer response will be twofold: one half will get excited and the other half will get skeptical.
"I've always been doubtful when new fads make their way on the scene. I've tried them all and learned quickly it's all a marketing ploy and the actual products don't work," said Jeff Evans, expert Everest mountaineer, adventurer and physician assistant. "My welfare and life are at stake with a simple baselayer," he added, citing hypothermia as the least of his worries if the fabric doesn't perform. "But with enough pros continuing to value the efficacy of these fabrics, there will be more, better hybrids. And that's something to get pumped about."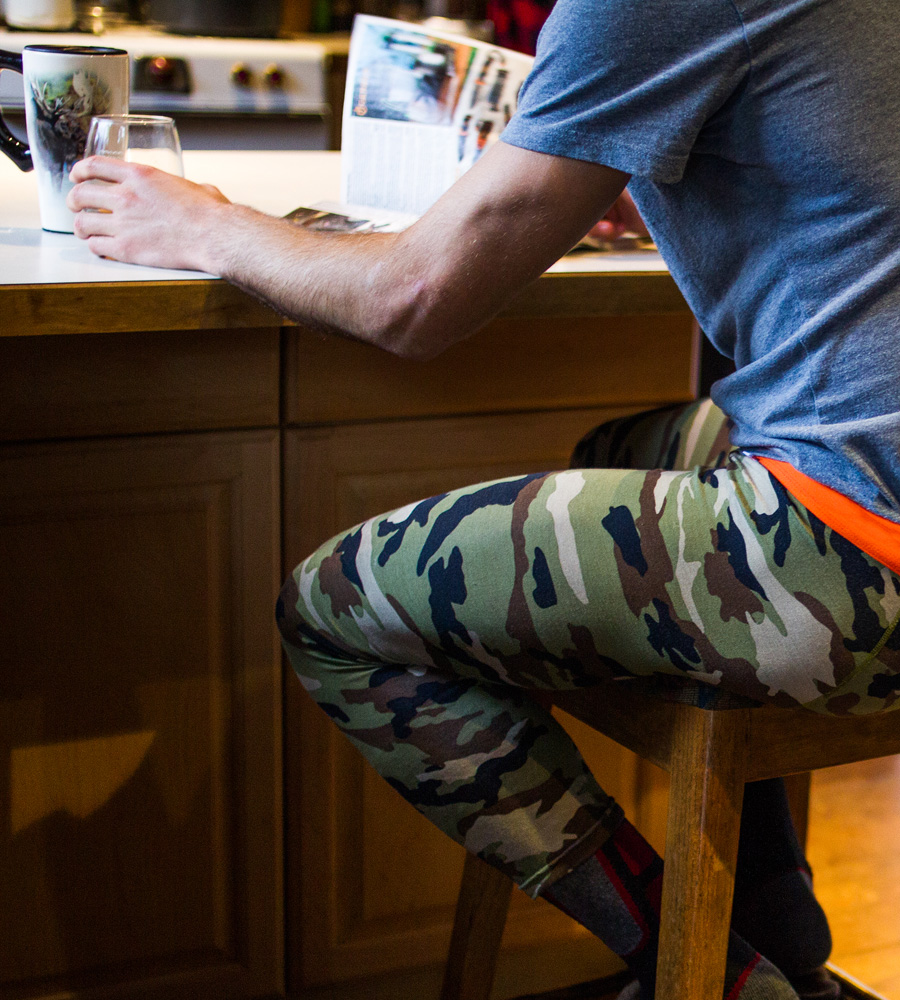 Mapping
We touched on this trend as it relates to the strategic use of certain hybrid fabrics in particular body regions, but mapping is going beyond patches of fabric and into the overall garment cut. Although not a novel concept to apparel, baselayers have been somewhat neglected when it comes to extreme tailoring. It's a bit ironic that our next-to-skin (NTS) pieces are less anatomically correct than our outerwear jackets, but designers have snapped to the fact that fit and cut can be meaningful, optimizing the power of a baselayer depending on a person's unique morphology.
For adventurer Evans, it's the single area where he would like to see improvement in the category. "The goal should be a customized, personalized fit where the baselayer mimics every movement I make, and doesn't pull or become untucked."
Consumers are more knowledgeable than ever about their system of layers, Fisher with Ibex told us, and they will be looking for more personally tailored pieces. "They spend considerable time prepping and planning a system from NTS to the shell. Intricately fitting each piece into the larger equation is paramount." It's like trying to wear a t-shirt over a sweater.
Dez Price, creative director at MyPakage, which specializes in men's active underwear, agreed saying, "people care a lot more about overall fit. This doesn't just mean your waist size and leg length."
Simple And Sustainable
People are perhaps shopping for baselayers differently because they themselves have changed. The conscious consumer is dictating sales with a strict checklist that involves quality and sustainability … and that's before they try on the product. "People care where their clothing comes from, they care about sustainable business practices and responsible sourcing of materials," said Russell with Ridge Merino — which sources its base and midlayers from certified-humane farms in Australia, and counts its brand as a member of 1% For The Planet.
Falke's Kenzelmann points out that quality is becoming a major issue for its consumers, particularly in the areas of fabric sourcing and craftsmanship integrity. Given these new demands, products are coming out with a new air of simplicity. "The look is reduced and more elegant," Kenzelmann said. "And this aesthetic means a sport baselayer is being used as a comfortable everyday garment. In this way, consumers themselves are also being economical.
Prints
All-over prints still have a warm spot in the category, but we're hearing from brands that printing capabilities are getting turned up to high heat. Fisher with Ibex listed photorealism, printing on multiple fabric faces and reflective prints as some of the improvements raising the bar. "Designers are having a field day," he said, adding that even outerwear design is being dialed back for more attention to the look of layers below.
"We're starting to see baselayers becoming a fashion accessory as people wear them beneath jeans and shorts even to add a dash of personality," said Price with MyPakage.
The all-over print theme of baselayers primes the category for kit selling, which will make a strong appearance on the retail floor (i.e. marketing a top and bottom as a set or merchandizing the retail floor to promote the simultaneous sell).
What look is out of style? Russell with Ridge Merino said it's "the shiny, super-tight synthetic look."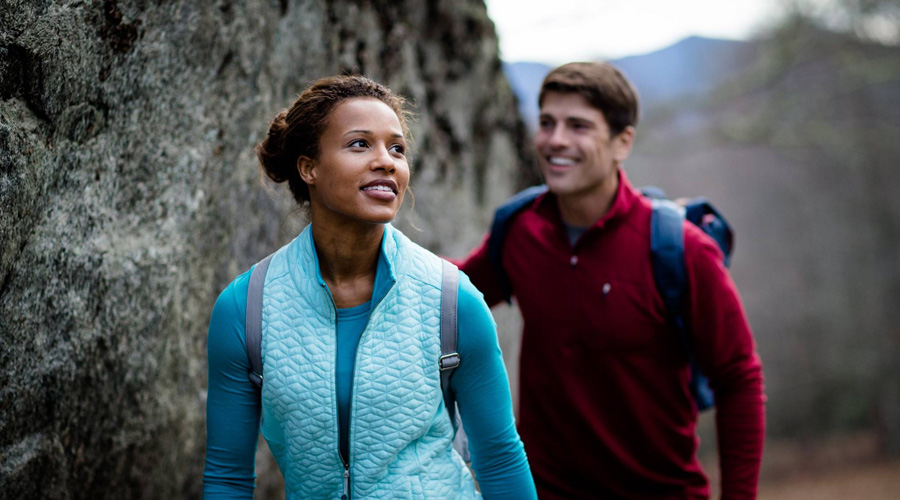 Retailers Rejoice
Since 2016 saw another unusually late winter, brands and retailers have left the panic stage of coping with the irregular cycle and gone into planning mode. There is now an expectation that pre-season business will lag until inventories clean up, then there will be a wave of re-ordering to meet instantaneous purchases once the weather turns sour.
Some perks about the category that have retailers smiling is that first, consumers are more willing to update their baselayer wardrobe every year since these products are at a more welcoming selling point than their big brothers in technical outerwear. And since people are driven by tactical allure, in-store sales allow them to touch, feel and try on the pieces that are increasingly being made exactly for their physique.
Kenzelmann at Falke did give caution, however, that "retailers should not start too early with reduced prices — consumers will get used to this." And he's right. Baselayers should not be simply sold away at a high discount or promoted as a giveaway. Especially since they're getting so much smarter.
Lead photo courtesy Ridge Merino. Right photo courtesy MyPakage. Bottom photo courtesy Tasc Performance