Venus Williams Takes On Athleisure With Casablanca
W
hile Beyoncé, Rihanna and Kate Hudson have all found success with activewear collections, Venus Williams brings more credibility to the athleisure movement with her Casablanca performance collection.
The seven-time grand-slam tennis champion's brand — EleVen by Venus Williams — has largely been confined to the tennis circuit. With Casablanca, Williams has launched her first line focused more on fitness and core performance in an effort to branch out to the broader athleisure consumer.
While the stretch, construction, moisture management and performance features handle the gym, the stylized prints and color pops bridge the gap into after workout activities as well. "I wanted to create a staple for every woman's wardrobe. Something that was visually striking and easy to wear," Williams said.
The former No. 1 tennis player, also noted she has more experience in the fashion world than many of the other celebrities jumping on the athleisure bandwagon. With a degree in fashion design from the Art Institute of Fort Lauderdale as well as earning a BS in business administration last year from Indiana University East, Williams is EleVen's CEO and creative director bringing her sketchbook on the road with her for inspiration.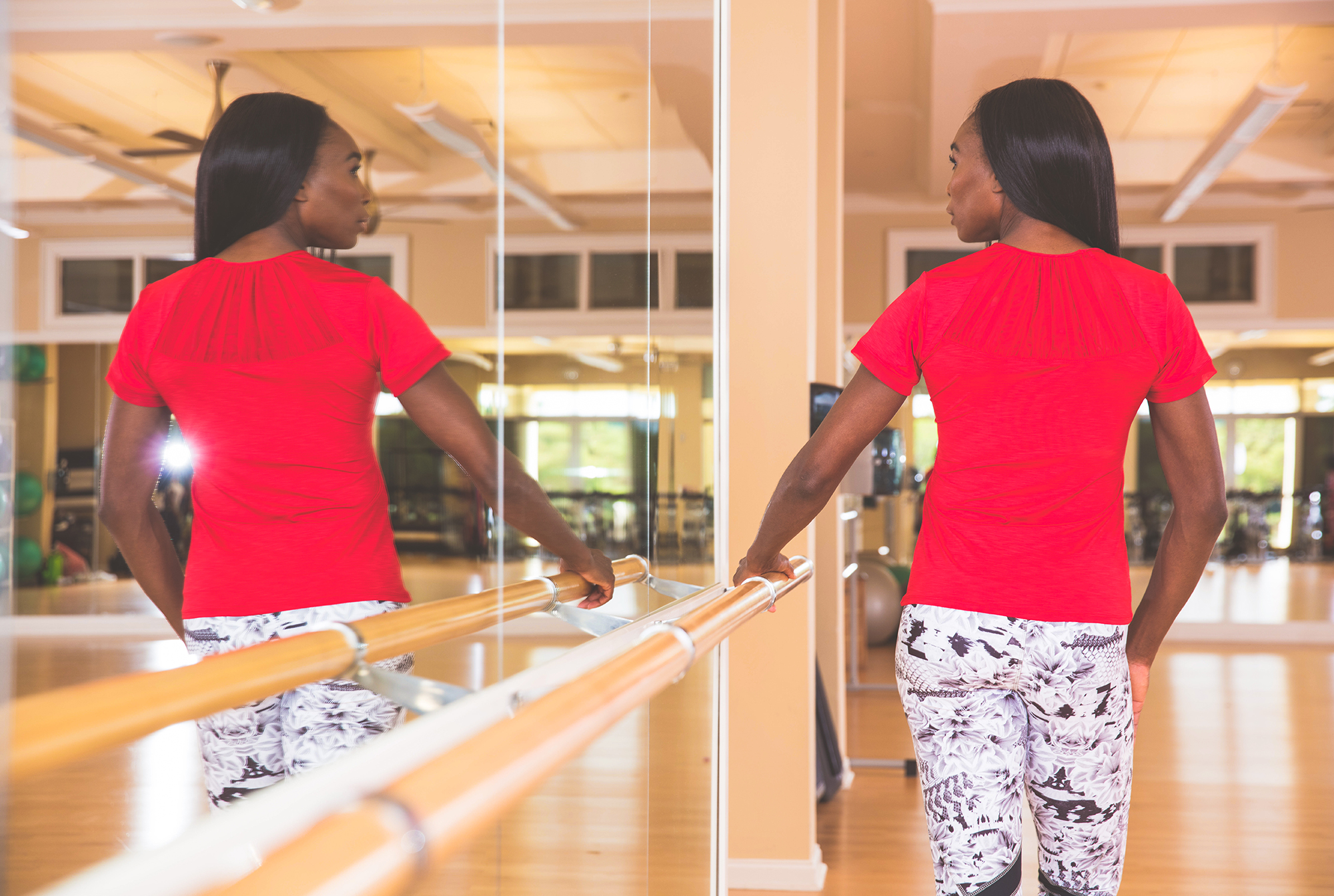 Casablanca Condition Tee with Chakra Legging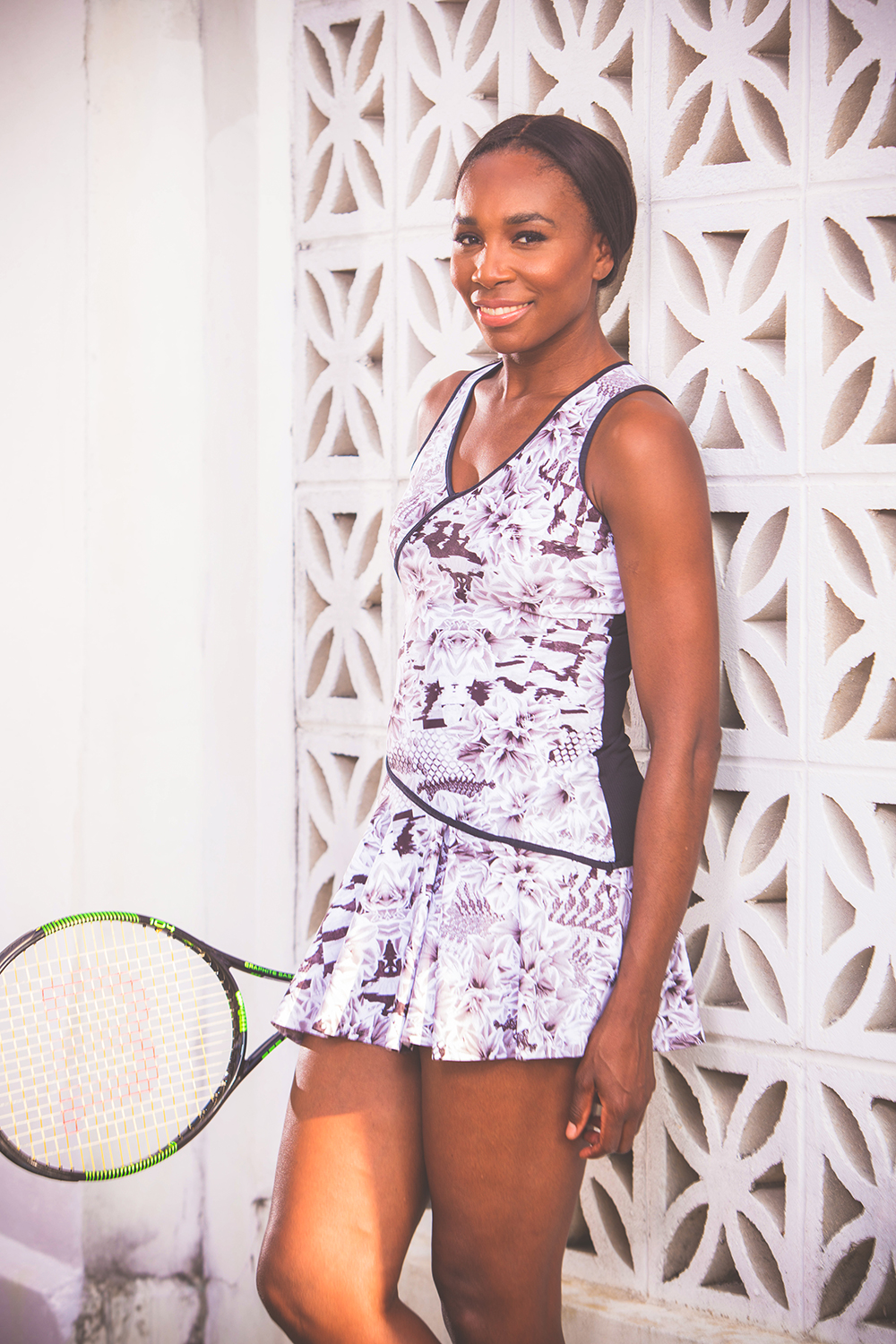 Casablanca Love Letter Dress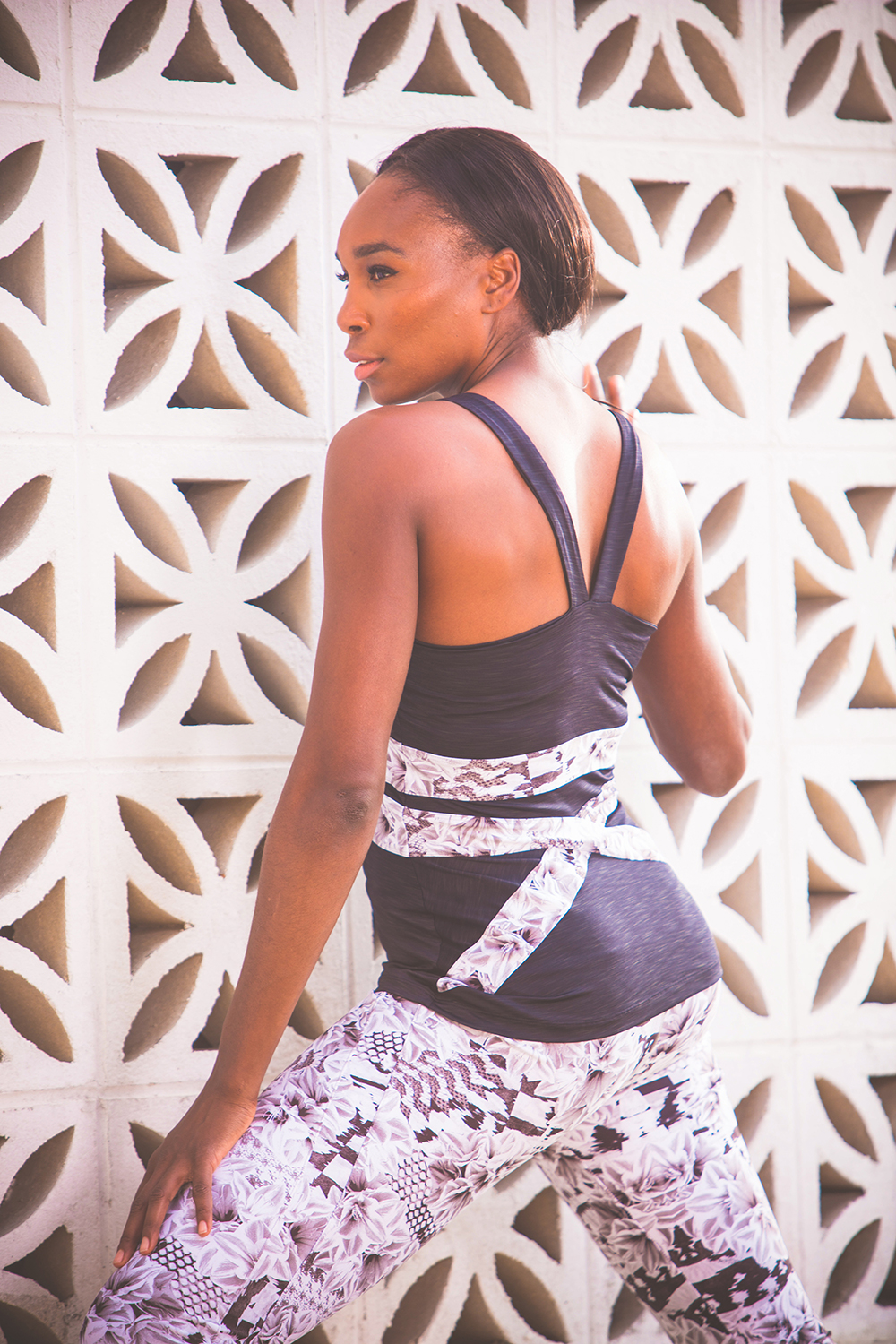 Casablanca Excel Tank with Chakra Legging
Her fashion career started with some hard knocks. EleVen was launched as an activewear and sneaker line at Steve & Barry's in 2007, but the opportunity quickly evaporated when the chain was forced to liquidate its stores the following year. Williams relaunched EleVen in 2012 with premium positioning and has gained a strong foothold at tennis retailers. As the companies chief spokesperson for the brand, Williams will showcase the collection during the Prudential Hong Kong Tennis Open that starts on October 8.
While the Casablanca line will certainly reach tennis retailers, including Tennis Warehouse, Tennis Express and Midwest Sports, it will also reach Fit2Run, the 16-unit run specialty chain based in Florida where Williams calls home. It will also reach Pinks and Greens, the shopping website for women's athletic wear, and other stores addressing the burgeoning active lifestyle trend.
Williams named her collection Casablanca because the famed city exemplifies resort while being warm during the winter to enable the wearer to stay active. Stated Williams, "The line is elegant, classic and timeless and the name Casablanca sums it up perfectly."
Photos courtesy EleVen by Venus Williams
.