Compass Diversified Holdings (CODI) said Liberty Safe, Marucci, and Velocity Outdoor all delivered healthy double-digit growth in the third quarter. 5.11's sales were flat, but its profitability significantly improved.
Velocity Outdoor's Q3 Revenues Jump 51.4 Percent
Revenues at Velocity Outdoor, which includes Crosman and Benjamin Airguns, Ravin Crossbows, CenterPoint Archery and Optics, LaserMax, and GameFace Airsoft, climbed 51.4 percent in the quarter ended September 30, to $70.6 million. The increase was primarily due to a significant increase in consumer demand for its Crosman products along with new crossbows from Ravin.
Gross margins at the Velocity Outdoor segment improved to 33.5 percent from 29.2 percent a year ago, primarily attributable to a favorable sales product mix of airguns. SG&A expenses increased to $10.2 million, or 14.5 percent of sales, from $5.7 million, or 12.3 percent, primarily related to volume-driven expenses that correlate to the increased sales as well as additional marketing investments.
Income from operations came to $11.1 million against a loss of $27.9 million for the same period in 2019. The year-ago period included an impairment charge of $33.4 million. Excluding the charge, EBITDA increased 77 percent in the quarter.
"Velocity's performance was better than expected, and continued consumer interest and outdoor activities drove added demand for all the company's products," said Pat Maciariello, partner and COO at CODI, on a conference call with analysts. He added that Velocity Outdoor's team is amplifying efforts to keep up with heightened levels of demand. Maciariello said, "Despite Velocity's efforts, retail channels remain low on inventory, and we are working diligently to keep our wholesale partners in stock with adequate inventory levels."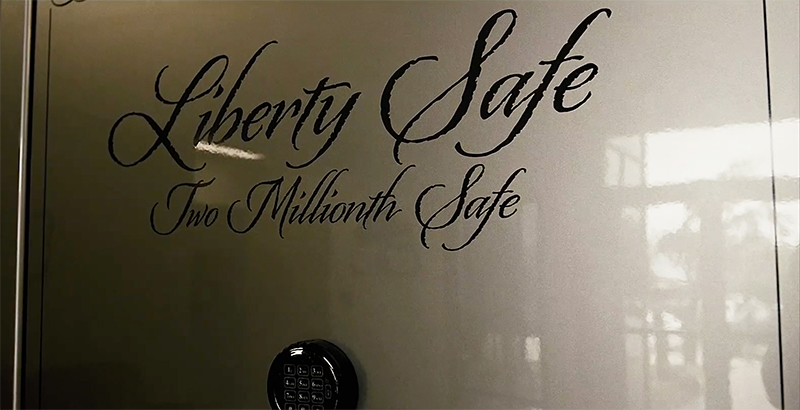 Liberty Safe's Revenues Climb 26.1 Percent
Liberty Safe's sales in the quarter advanced 26.1 percent, to $31.2 million. Non-dealer sales grew 1.3 percent to $15.4 million as compared to $15.2 million a year ago, attributable to the continued strong performance at sporting goods retailers, which more than offset a decline in net sales in the Farm and Fleet account category as a result of sell-in of product to a new large Farm and Fleet customer in the third quarter of 2019. Dealer sales jumped 66.3 percent to $15.8 million with strong demand believed to correlate to a large increase in firearm purchases in the marketplace over the prior year.
Income from operations doubled to $5.7 million from $2.7 million a year ago. Liberty Safe's EBITDA surged 96 percent in the quarter from the year-ago period, significantly above expectations.
Gross margins improved to 26.0 percent from 23.1 percent due to favorable manufacturing variances as a result of increased production volume and a reduction in the costs of domestic steel prices. Earnings for Liberty Safe also benefited from reductions in advertising expenses and promotions in an effort to manage demand for gun safes.
Maciariello said, "End market demand online and at retailers remains strong for Liberty's products, and much of the company's production capacity remains filled into the first quarter of 2021. The management team and employees at Liberty continue to perform admirably as they work through the dual challenges of COVID-19 and significant increases in demand."
Marucci's Sales Climb 31.5 Percent
Marucci Sports' sales rose 31.5 percent to $19.6 million when adjusted to assume CODI owned Marucci in the year-ago period. CODI acquired the baseball bat business in April 2020 for $200 million.
The revenue gain was primarily due to Marucci's launch of its CAT9 line of aluminum and composite bats during the quarter. The gains also reflect a sooner-than-expected return in baseball participation after suspensions following COVID-19's arrival.
"We are pleased by the success of the launch and believe it affirms the strength of the Marucci brand and the quality of their products," said Maciariello. "As you may know, professional baseball resumed in the United States and had a successful regular and postseason. Youth baseball has returned at various levels in portions of the United States, though participation levels are not nearing those of 2019 and may not in the short term."
Income from operations for Marucci came to $1.3 million against $500,000 a year ago.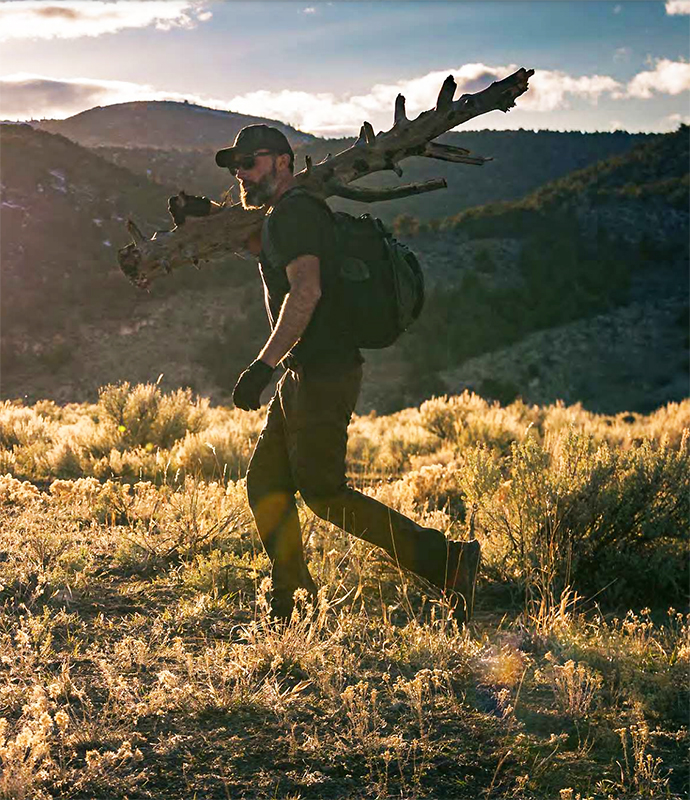 5.11 Sees Flat Sales, Higher Profits In Q3
5.11's sales were essentially flat in the quarter, up 0.4 percent to $98.4 million. Growth in e-commerce sales and new stores sales offset the effects of COVID-19 on store traffic in wholesale channels and its own retail stores. 5.11's income from operations still improved 45.0 percent to $8.7 million and 5.11's EBITDA was up 24 percent in the quarter.
Earnings for 5.11 benefited from an improvement in gross margin to 52.1 percent from 49.2 percent due to a higher proportion of DTC sales, which offer a higher margin than wholesale sales. Operating expenses were essentially on par with year-ago levels as costs related to new stores were offset by moves to reduce variable expenses in response to COVID-19. 5.11 had 71 stores open in the latest quarter versus 54 a year ago.
Maciariello added on 5.11, "While traffic and performance in the company's retail stores continue to face the impact of COVID-19 operating restrictions, 5.11's e-commerce business continues to exceed our expectations. We believe that numerous macro trends are impacting the 5.11 consumer brand positively and that the company has even greater opportunities ahead."
CODI's business holdings also include Advanced Circuits, Arnold Magnetic Technologies, Ergobaby, Foam Fabricators, and Sterno.
Companywide, net income for the quarter was $20.9 million, as compared to a net loss of $26.5 million a year ago. The year-ago period was dragged down by the Velocity Outdoor impairment charge.  Adjusted EBITDA improved 15.8 percent to $73.9 million.
M&A Still A Priority For CODI
CODI, during the quarter, closed on the acquisition of BOA Technologies, its second platform acquisition this year after Marucci.
"Our strong results in the third quarter and year-to-date period reflect the significant advantages of our model of owning a diverse set of niche market-leading companies that serve a variety of end markets," said Elias Sabo, CODI's partner and CEO, on the call. "The benefits of diversification have never been more pronounced in reducing the volatility in our financial results, and the addition of BOA and Marucci only serve to further enhance that diversification and the breadth of end markets served.
Sabo added that CODI's permanent capital model as compared to the traditional private equity model employed by peers is enabling CODI to source, finance and close strategic acquisitions despite the challenges presented by the pandemic. He added that CODI continues to have the balance sheet strength to support additional acquisitions.
"We will continue to seek both platform and add-on acquisitions as we believe there are compelling opportunities for us to generate long-term shareholder value during market dislocation like we are currently experiencing," said Sabo. "In addition, we will continue to invest in and enhance our subsidiary company's competitive positioning, which includes supporting them as they build and grow their digital transformation strategy."
He added, "Our differentiated strategy has set CODI apart for more than a decade, and it remains consistent as we navigate the uncertainty ahead and position our diverse group of subsidiary companies for long-term success."
Photos courtesy CODI