Vans partnered with global snow team rider Mary Rand to create her own personal version of the Ferra Pro Snowboard Boot to enjoy the 2018/19 winter season.
The designers at Vans worked with Mary to design a boot that met the demands of her progressive riding style.
The Ferra Pro is a multifaceted, all-mountain women's boot engineered from the inside out for a customizable fit that both supports and offers unlimited adaptability.
—λ—
Mary grew up riding Yawgoo Valley in Rhode Island, and it's been her influential and innovative urban riding style that has put her on the map. Recently she's been following in the footsteps of fellow team rider Hana Beaman, dominating the backcountry in the mountains of Washington and West Canada and pushing herself further out of her comfort zone and on the fast-track to being one of the best women's backcountry rippers.
Inspired by her favorite flower—sunflowers—Mary's floral color of the Ferra Pro is also featured on a Slip-On Mid MTE and a Slip-er. All three shoes are available at retail.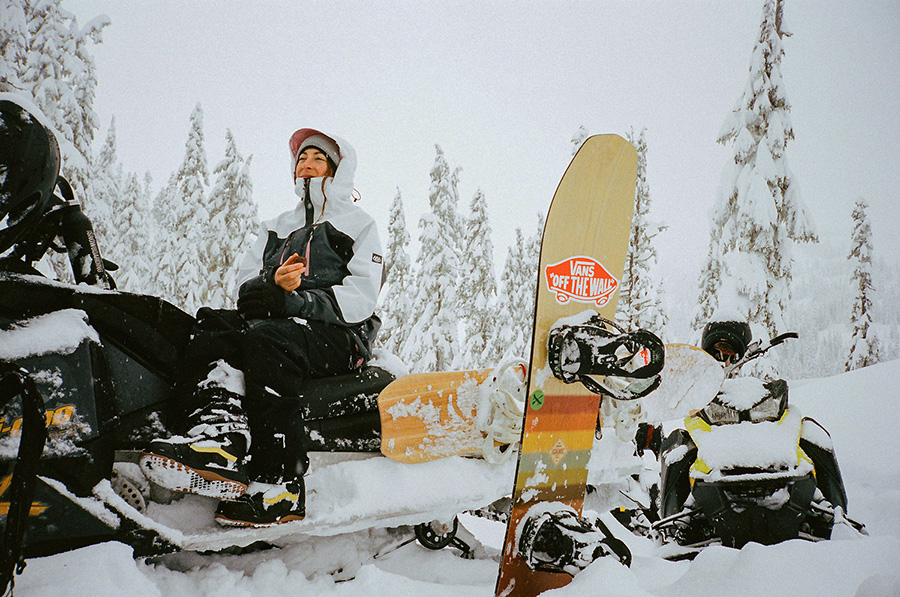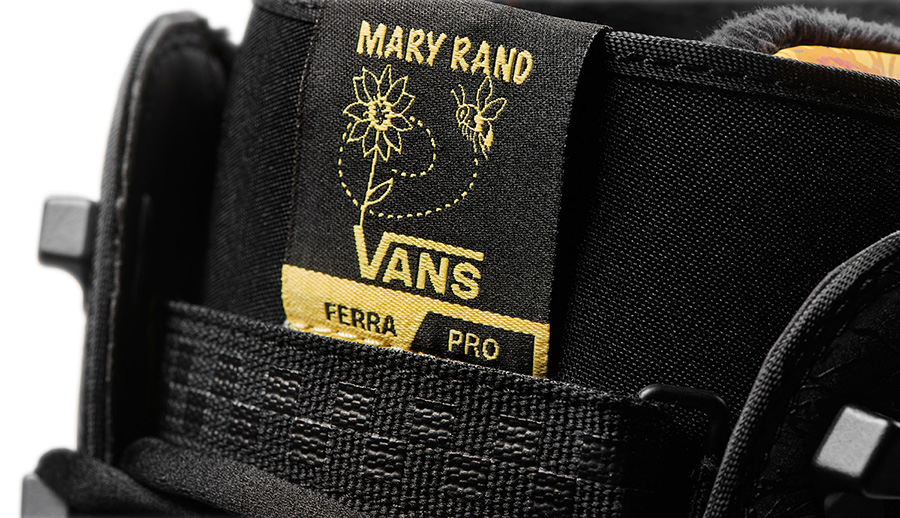 "The Ferra Pro is a super versatile boot. I love the lace and Boa combo, and the hybrid system gets the job done for all types of riding."
— Mary Rand, Global Snow team rider, Vans.
Photos courtesy Vans