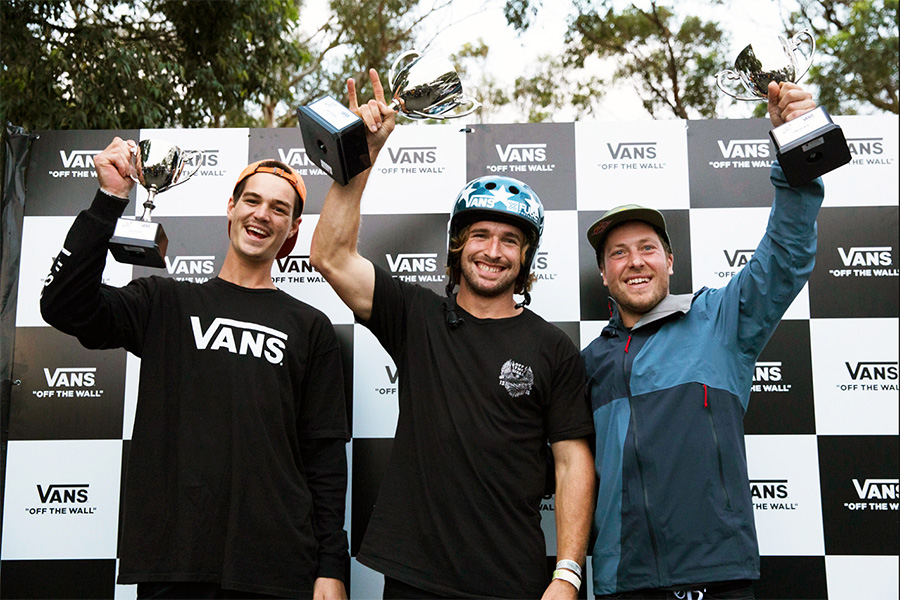 "I'm stoked to be back; this event is such a good time. Riding with all my friends and watching everyone push the limits of their riding is so fun." — Larry Edgar, pictured center


Rising BMX star riders closed out Five Dock Slatepark in Australia this weekend competing in the Vans BMX Pro Cup Australia regional qualifier. The second annual Vans BMX Pro Crup series brought together 47 of the world's leading men and women BMX park terrain riders for the series' first Pro Tour event of the season.
2017's World Champion Larry Edgar's speed defying runs and trick combinations awed the crowd and brought him into first place. Second place  Sergio Layos dominated the course with his smooth style and powerful riding, while Brisbane local Alex Hiam put together technical runs to earn the Vans Best Line award and a third place finish.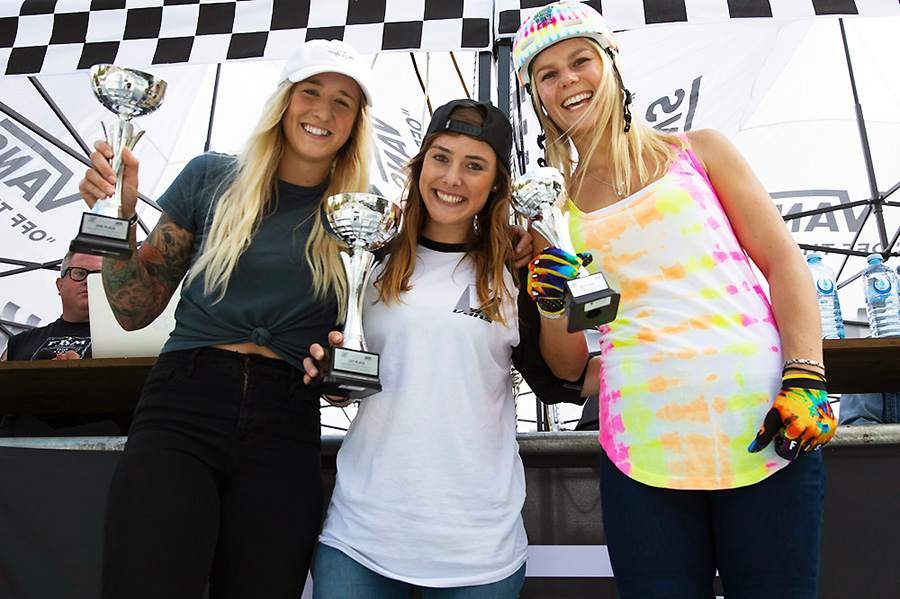 Spain's up-and-coming Teresa Azcoaga, pictured above center, took home the first place title and Vans Best Trick award with a no-hander over the spine. In second place, with unwavering bike control throughout the entire course, was Arizona's Angie Marino, above left, while New Zealand's Ellie Chew's, above right, back-to-back bowl transfers placed her third.
"This is the first BMX contest I've ever won. I'm at a loss for words. I didn't know what to expect coming into this contest. I'm so happy!"— Teresa Azcoaga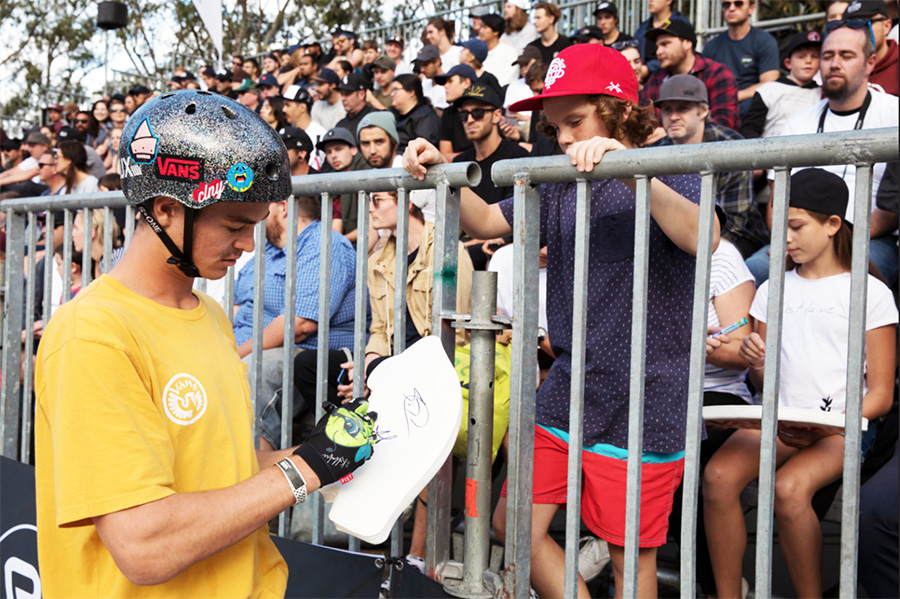 Australia Pro Tour Final Results (1-8)
Larry Edgar
Sergio Layos
Alex Hiam
Dennis Enarson
Chris James
Corey Walsh
Dylan Lewis
Jason Watts
Matty Cranmer
Pat Casey
Vans Best Trick
Dennis Enarson, Barspin to Fence Ride
Vans Best Line
Alex Hiam, 360 Pocket Transfer from the Teardrop to the Quarterpipe
Red Bull Best Trick (1-3)
Jason Watts, No-Hander to Nose Manual on the Red Bull extension
Alex Hiam, Double Peg Grind to Whip
Gary Young, Sprocket Lipslide on the Red Bull extension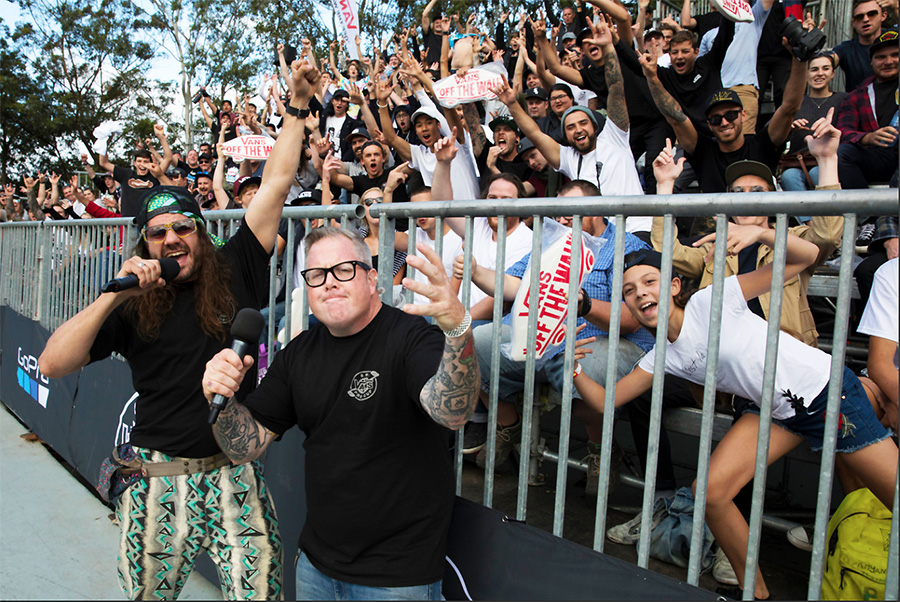 Australia Pro Tour Women's Final Results (1 through 7)
Teresa Azcoaga
Angie Marino
Ellie Chew
Perris Benegas
Nina Buitrago
Natalya Diehm
Camila Harambour
Vans Best Trick
Teresa Azcoaga, No-Hander over the spine
Red Bull Best Trick (1 though 3)
Nina Buitrgo, Double Peg Grind over the spine on the Red Bull extension
Ellia Chew, Fastplant on the Red Bull extension
Teresa Azcoaga, Huge Toboggan Air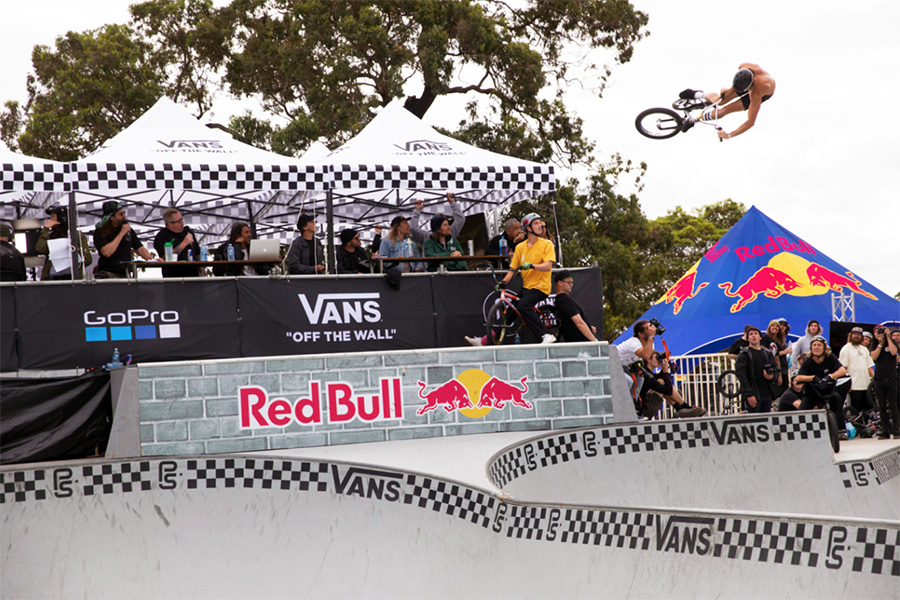 Photos courtesy Vans