Vail Resorts plans to reopen its North American resorts for summer activities in late June or early July after being forced to close its 34 ski areas on March 14 due to COVID-19. On its Q320 conference call, Robert Katz, CEO, said he expects enthusiasm for outdoor experiences amid the pandemic to help support a recovery.
"We believe we are uniquely positioned within the travel industry to deliver a safe, high-quality guest experience," said Katz on the call. "Our strong network of resorts provide unparalleled outdoor experiences that are located within the drive to the proximity of major population centers in the U.S., Canada and Australia. We believe that this will be a significant advantage this summer and next ski season with expectations that outdoor experiences and the drive to leisure travel will be an early area of recovery relative to broader travel demand."
Asked by an analyst what the post-COVID-19 ski experience will look like, Katz said the company expects to gain insights as it first resumes operations in three Australian ski resorts — Perisher, Falls Creek and Hotham — over the next three weeks. Opening plans are still being formulated with local authorities, and more details are expected over the next week to ten days.
He expects "a limitation on the total capacity of the resort to ensure that we protect social distancing" and discussed stepped-up sanitation programs while indicating that much will depend on local guidelines and restrictions.
Still, he expects to deliver a "terrific experience for people who come."
Katz also expects that Vail should benefit as the outdoors lends itself to social distancing. He told analysts, "The fact is that the core part of our experience is an outdoor experience over a very wide piece of crown that allows people to really spread out. And then our focus will be on those pinch points. Certainly, inside our restaurants and lift lines, and certainly as people enter the resort, our job will be to make sure that we can maintain social distancing while still giving people a great experience."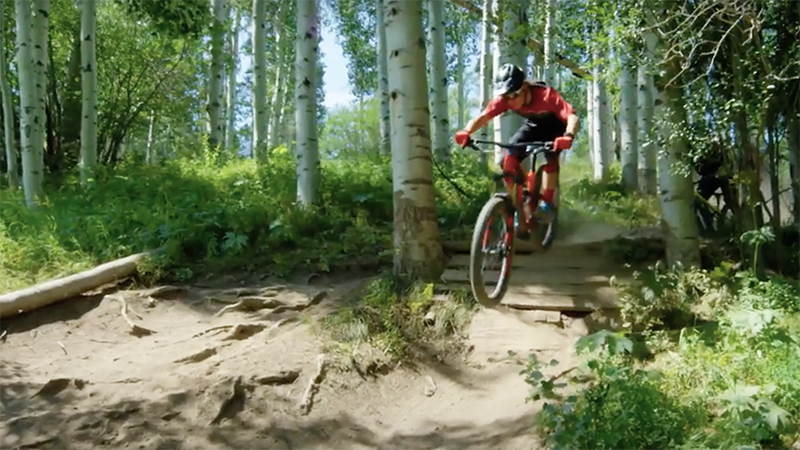 In its third-quarter ended April 30, net earnings fell 47.8 percent to $152.5 million, or $3.74 a share. EBITDA (earnings before interest, taxes, depreciation, and amortization) dropped 36.7 percent to $304.4 million during this past quarter.
The closures supported efforts to slow the spread of the coronavirus and came amid temporary bans on downhill skiing across states. Katz said that even before the March closures, visits were slowing during the first two weeks of March due to the impact of COVID-19 on traveler behavior.
On March 18, Vail warned that it anticipated operating results in March and April would be negatively impacted by $180 million to $200 million compared to the Resort Reported EBITDA expectation set on March 1. Relative to the expectations, results were favorable by approximately $40 million, primarily driven by cost actions implemented in April.
In addition, Vail Resort reported EBITDA for the quarter was negatively impacted by the deferral of approximately $113 million of pass product revenue and related deferred costs to fiscal 2021 as a result of pass holder credits offered to 2019/20 North American pass holders to encourage renewal for next season.
Steps To Preserve Liquidity
Vail took numerous steps to maintain its liquidity as a precaution against disruptions caused by COVID-19. These included reducing its capital plan for the calendar year 2020 by $80 million to $85 million, suspending its cash dividend for a minimum of two quarters, furloughing the majority of year-round hourly, and certain salaried, employees in the U.S., implementing a six-month salary reduction for all salaried employees in the U.S. and eliminating Katz's full salary and compensation for board of director members for six months. Vail also raised $600 million in unsecured senior notes and obtained financial covenant maintenance waivers under its revolving credit facility through January 2022.
Said Katz, "We expect to have sufficient liquidity following these actions to fund our operations for up to two years, even in the event of extended resort shutdowns."
Vail's total cash and revolver availability as of May 31 was $1.1 billion with $465 million of cash on hand, $419 million available under its Vail Holdings credit line and $168 million available under its Whistler credit agreement. As of April 30, the company's debt was 3.6 times trailing twelve months Total Reported EBITDA.
Season Pass Sales Actions
Commenting on the company's season pass program, Katz said Vail has rolled out a comprehensive plan to address its pass holders' concerns about the early closure this past season and provided improved coverage for the future.
Steps included credits to 2019/20 North American pass holders to apply toward the purchase of a 2020/21 pass product and the launch of Epic Coverage, a free program for North American pass holders that replaces the need to purchase pass insurance. Vail also extended the deadline for pass holders to purchase spring benefits, including buddy tickets, until September 7.
Vail won't disclose the result of season pass sales until its fourth-quarter earnings conference call in late September.
"We continue to be confident in the long-term prospects of our business model that is built on the loyalty of our guests, the strong lineup of season pass products that provide access to our irreplaceable network of world-class resorts and the sophisticated marketing approach we use to communicate with and attract our guests," said Katz. "As we head into this summer and next ski season, we will be providing an exceptional experience for our guests through our passionate employees and the investments we've made in our resorts and technology, supported by our strong capitalization and liquidity that positions us well to pursue our growth goals over time."
Photos courtesy Vail Resorts