Neptune Mountaineering, the outdoor retailer based in Boulder, CO, is being purchased by the owners of the Ute Mountaineer of Aspen, CO. The acquisition will be finalized on September 30, 2021.
While Neptune was never technically put on the market for sale, a little over a year ago the current owners, Andrew and Shelley Dunbar, had been quietly looking for the right people to take over the business, according to a statement.
"From the start, we never imagined ourselves to be the owners of Neptune beyond the point that we felt confident about its long-term survival in our community," said Andrew Dunbar. "We did what we set out to do—reimagined what a modern Neptune could look like, created a venue for Gary Neptune's renown museum, reengaged with the local non-profit community, reinvigorated our longtime loyal customers and attracted new ones, and created a fun workplace with passionate team members, all of which set the business up to be financially successful."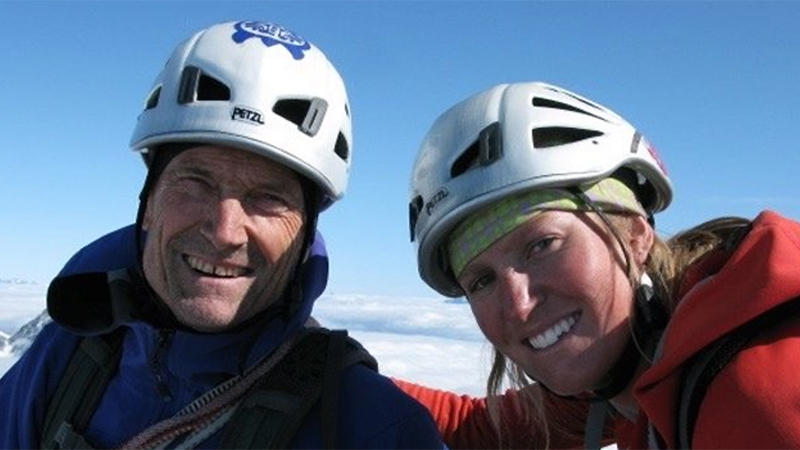 Through an industry friend, Bob Wade and Maile Spung Bob—the father-daughter team behind Ute Mountaineer—shown right, heard that Neptune might be for sale. Wade and Spung shared, "We'd seen how much progress and success the Dunbars had achieved in the short few years since they'd owned it, and it was clear to us that the acquisition would be a great opportunity. We also felt, because of the Ute's similar DNA, that we could be the perfect people to take Neptune into the future."
The companies said the two businesses share similarities, including product mix, a customer base of climbers, backcountry skiers and backpackers, a commitment to the local community and, most importantly, the respective reputations as two of the longest-lasting independent specialty outdoor stores in the US.
"When I heard that the Ute was going to be the new owner of Neptune, I couldn't have been happier", said Gary Neptune, original founder and peer of Bob Wade's for decades. "There is a similar heritage with these two stores, and I think there couldn't be a better choice to carry on the Neptune legacy," he added.
Photos courtesy Ute Mountaineer