Amid a congested category, Polar U.S.A.'s new president plans to unveil what the company has kept in the shadows for decades.
By Jahla Seppanen
Wearables have come a long way. Less than 30 years ago, the smartest gadget you could wear on your wrist was the calculator watch, which gained consumer popularity in the mid to late 80s.
By that time, fitness tech brand Polar had already come to market with the first wire-free wearable heart rate monitor, after being a pioneer in the fingertip version, and had been thinking fitness tracking for about a decade (since 1975).
Sleeker designs, better technology and a ton of marketing have wearables in a whole new realm today. In reality, wearables have become the new activewear; everyone wants a piece. Within the past month alone, Apple and Nike teamed up to release an activity-tracking smartwatch targeted at runners, Fitbit unveiled its Charge 2, Garmin designed a luxury smartwatch for fitness buffs, Michael Kors entered the category with two different step and goal tracking wrist models and Nokia-owned Withings teased an analogue fitness watch. Even McDonalds had a short run in activity trackers for children (swiftly recalled by the fast food chain due to reported skin burning).
It's a congested market to say the least, but while the medley of newcomers work to secure their roots, new Polar U.S.A. President Tom Fowler told SGB it's time for the company to unveil the work its done, which was previously kept in the shadows.
Not many people know that Polar has been entrenched with non-consumer-facing sectors for some time, including professional sports teams, Division I teams, fitness equipment providers, clubs, education, government and health care programs. As you're reading this, Polar is signing deals with marquee pro teams.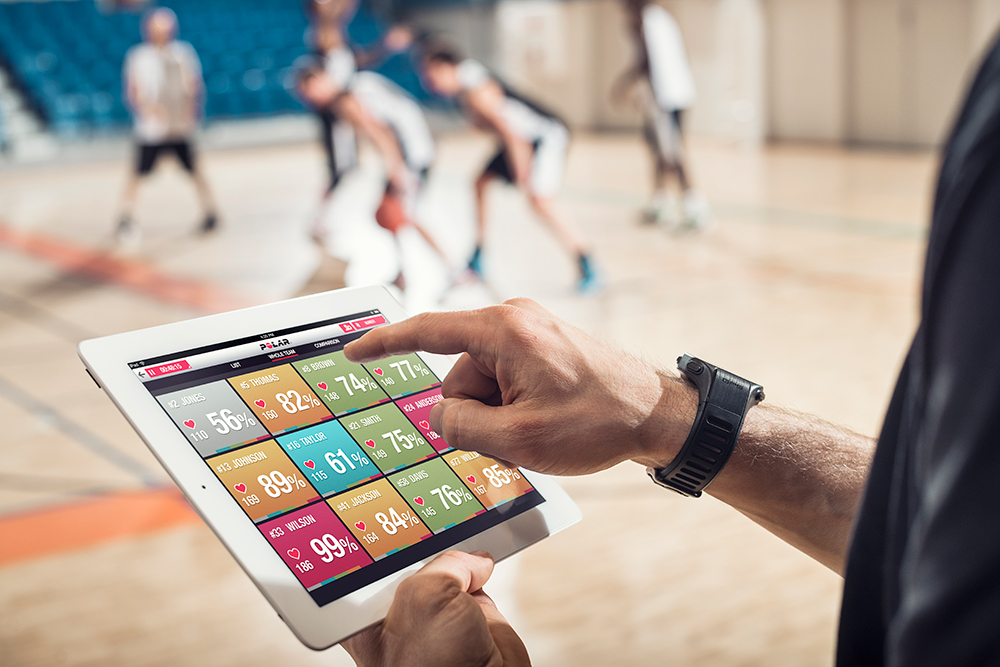 These deals aren't sponsorships. The organizations are buying Polar through a commercial relationship based on the merit of the tracking technology.
"It's an opportunity," said Fowler, who took his new position on September 12 after heading marketing and sales for head-mounted wearables at Intel Corp. Fowler has also held positions at Cervelo Cycles, Nike Europe and Wilson Sporting Goods, while being credited with growing Recon Instruments from a startup to a category leader in smart glasses, heads-up displays and wearable tech.
Before taking the position at Polar, Fowler had no plans of leaving Intel. "I thought I knew what Polar was about. Now I see the whole ecosystem," he told SGB. "It's not that we could be really strong in pro team or club, or we could begin exploring channel extensions. We've already done so. Now we need to amplify success in these sectors and tie the whole package together for the consumer — whether they're shopping at Best Buy, sports specialty or an institutional buyer."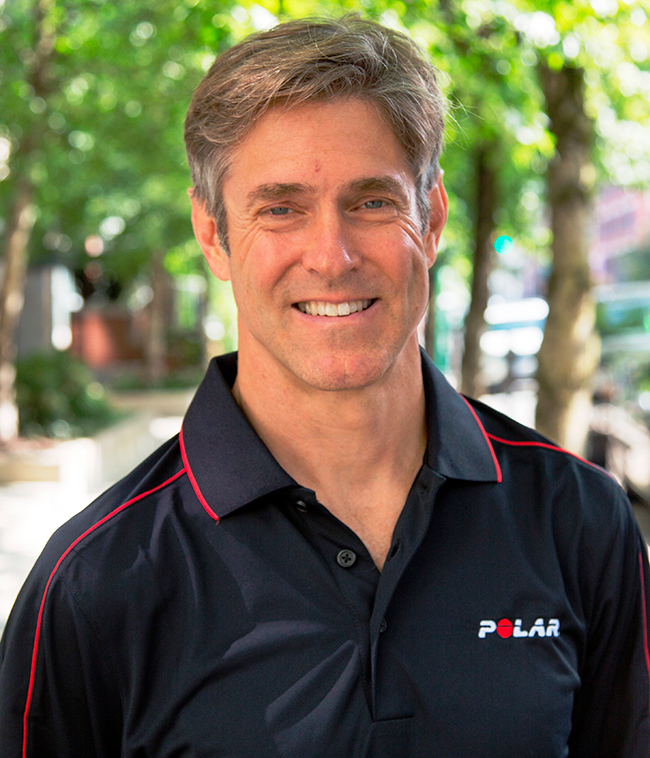 "Technology might be faster than us, but we can't leave behind the middle segment. If we can help people un-tap the technology for themselves and catch up, surface-level users will start to ask questions, and it won't be long until you see a richer, broader portfolio and user experience and higher levels of customer engagement." – Tom Fowler, Polar U.S.A. President
Fowler explained that for the remainder of 2016 and the bulk of 2017, he will put time and attention toward exposing all that Polar does.
"My decision to leave Intel and come to Polar was because I realized there was this treasure trove of assets that were relatively invisible to the world," Folder added. "I couldn't get Polar out of my mind. It was a cycle of realizing there was something incredible already here that just needed to be unlocked."
Fowler was an early adopter of the brand when in 1983 he bought its first generation product. He was running cross country in college, and "it was revolutionary for its time," he said. Being "revolutionary" in wearable tech isn't as easy now. Fowler sees the true revolution happening in innovating what he calls "dumb data."
Giving consumers insights and telling them what the information means is the new focus, and this goes beyond sports and fitness to rest, recovery and even quality of sleep. "A 360 look at the individual," Fowler explained.
The mode of making this happen? Mobile apps. "Whether you're an amateur or pro, the ability to understand and interpret data through mobile application is extremely powerful," he added, saying it will be an area of focus for Polar in the coming year. Mobile apps also take a burden off the wearable itself, which cannot be as lightweight and visually clean with so much technology in the guts.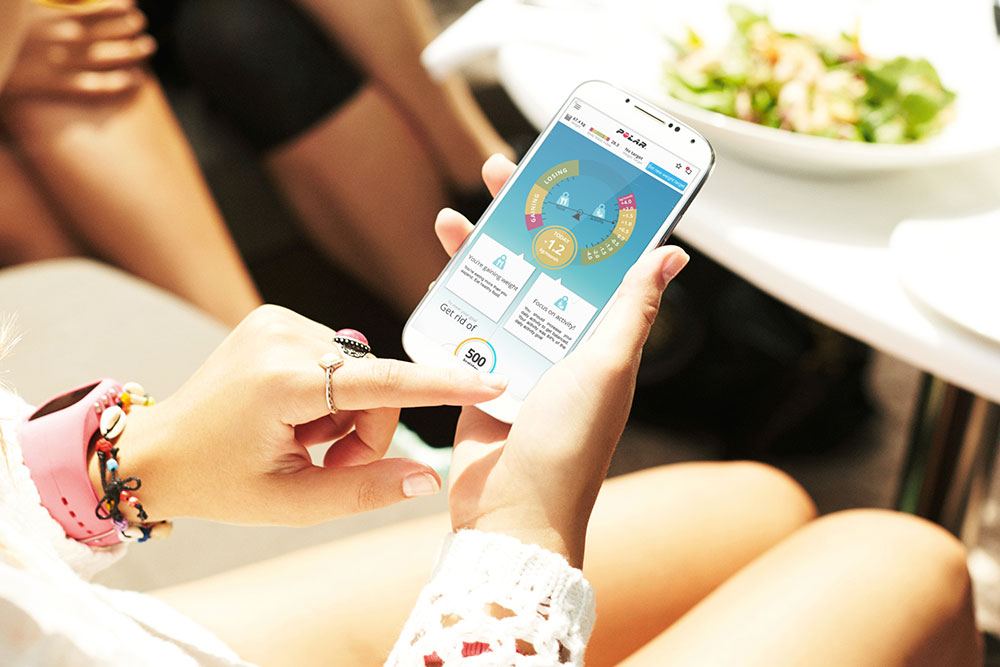 As for upgrading the wires, Fowler said we're going to see wearable companies increase battery life, reduce form factors and quicken battery speed and capabilities. At the same time, style will move forward in significant ways as well.
Fowler foresees an intersection where great processing capability meets consumer-coveted designs, but it seems technology might advance quicker than what the market can absorb. "But that's a good problem to have," Fowler laughed. "Aesthetics are at the mercy of what the technology is doing inside, but some consumer segments have only scratched the surface of what is capable from the technology."
Instead of leaving behind the recreational fitness users, Fowler's plan is to spend some energy bringing them along. "Technology might be faster than us, but we can't leave behind the middle segment. If we can help people un-tap the technology for themselves and catch up, surface-level users will start to ask questions. Then it won't be long until you see a richer, broader portfolio and user experience and higher levels of customer engagement."
Photos courtesy Polar