Unlocking The Urban Outdoors
"W
e are becoming a world of cities," according to The Trust for Public Land's Adrian Benepe, speaking at this week's Outdoor Industry Association Rendezvous Event in Denver. "And for 80 percent of Americans who live in or near a city, neighborhood parks offer the closest connection to nature."
So when Benepe, the nonprofit organization's director of city park development, sat down to update his department's mission for the years going forward, the team came up with a simple yet ambitious goal.
The Public Land Trust, which helps raise funds and organize land conservation in the United States, estimates more than 100 million people in U.S. cities are disconnected from nature without access to a nearby park.
"All Americans should have a park within a 10-minute walk from where they live.
That's about a half mile, or a four-minute bike ride."
Adrian Benepe
In its research, the organization has found that city parks have big environmental, community, health, economic and inspiration benefits. "We're reaching out to mayors across the country and convincing them this idea is a good one," Benepe said.
The resurgence of city parks comes at a time when U.S. cities are frantically competing for businesses that will drive their economic vitality, Benepe said.  "In turn, businesses are competing for millennials, who want parks and urban trails to recreate and commute. The biggest advancements are being made out west where many of the nation's newer cities were built around cars.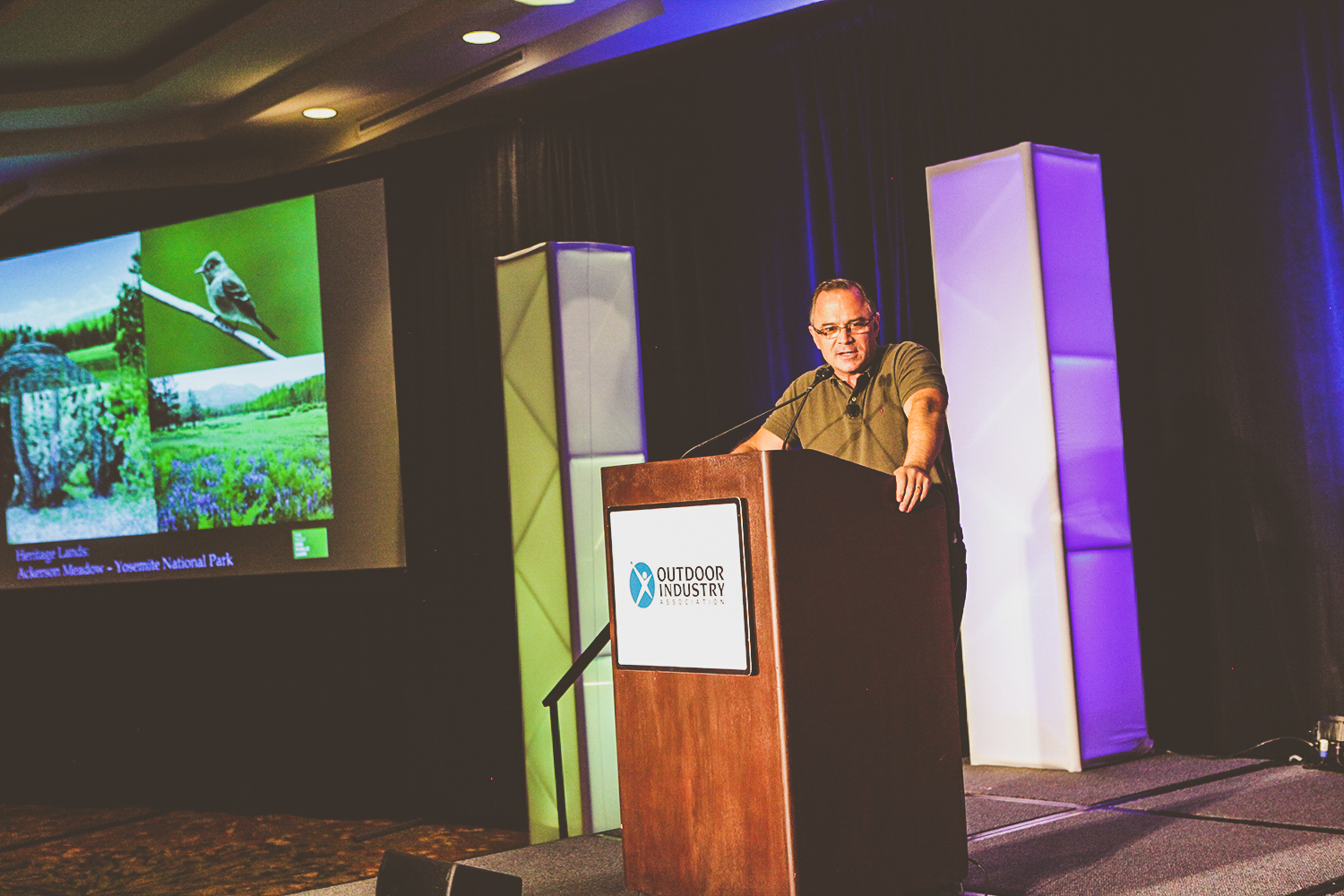 Adrian Benepe, The Trust for Public Lands
Photo by David Clucas
The Highline New York City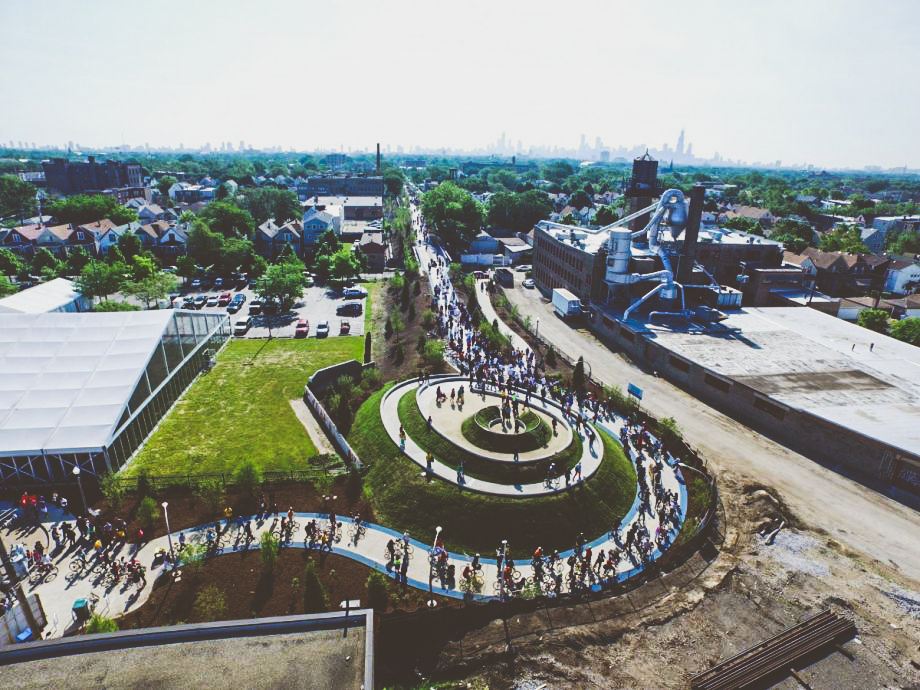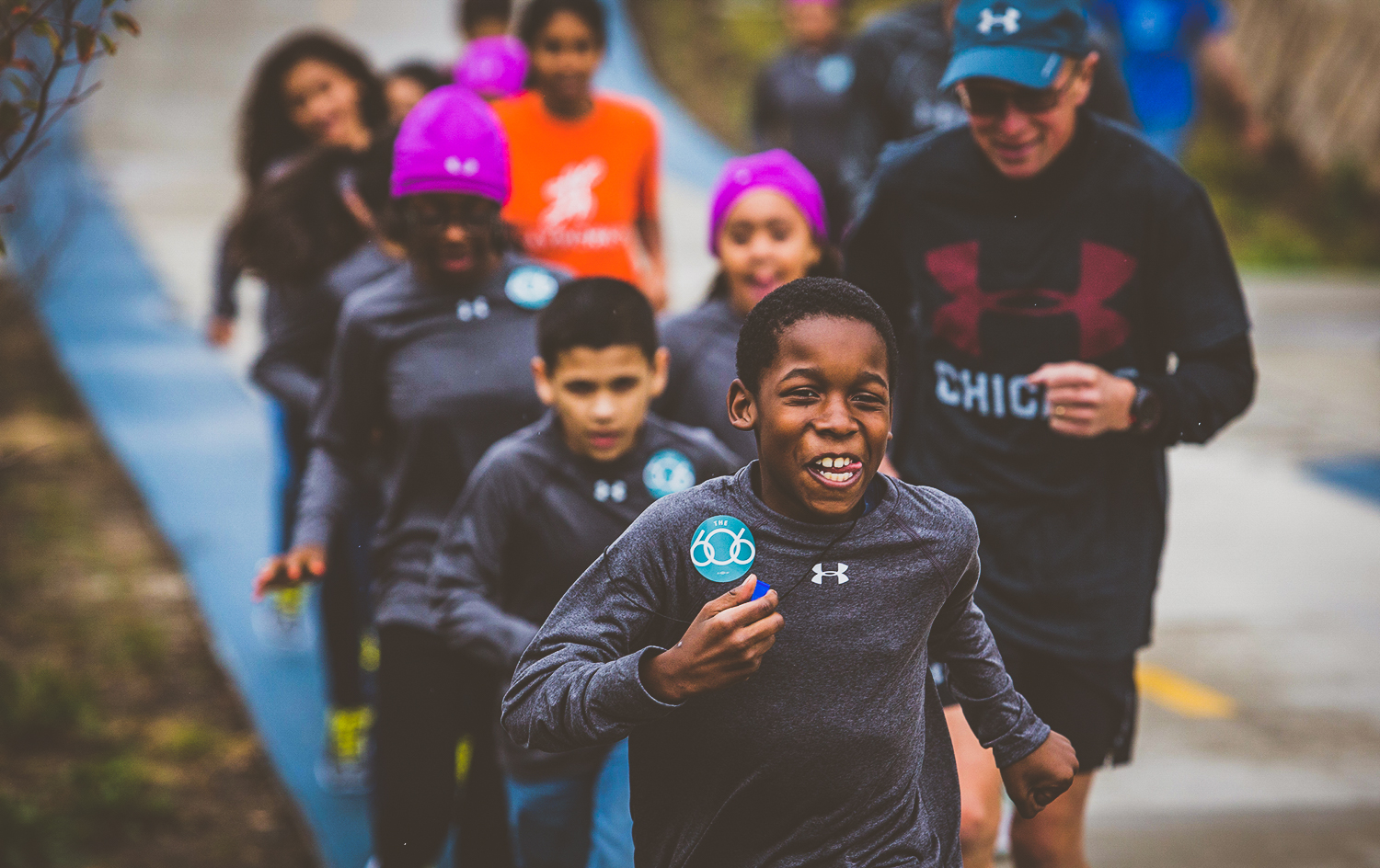 Photo courtesy Under Armour and Chicago 606 Trail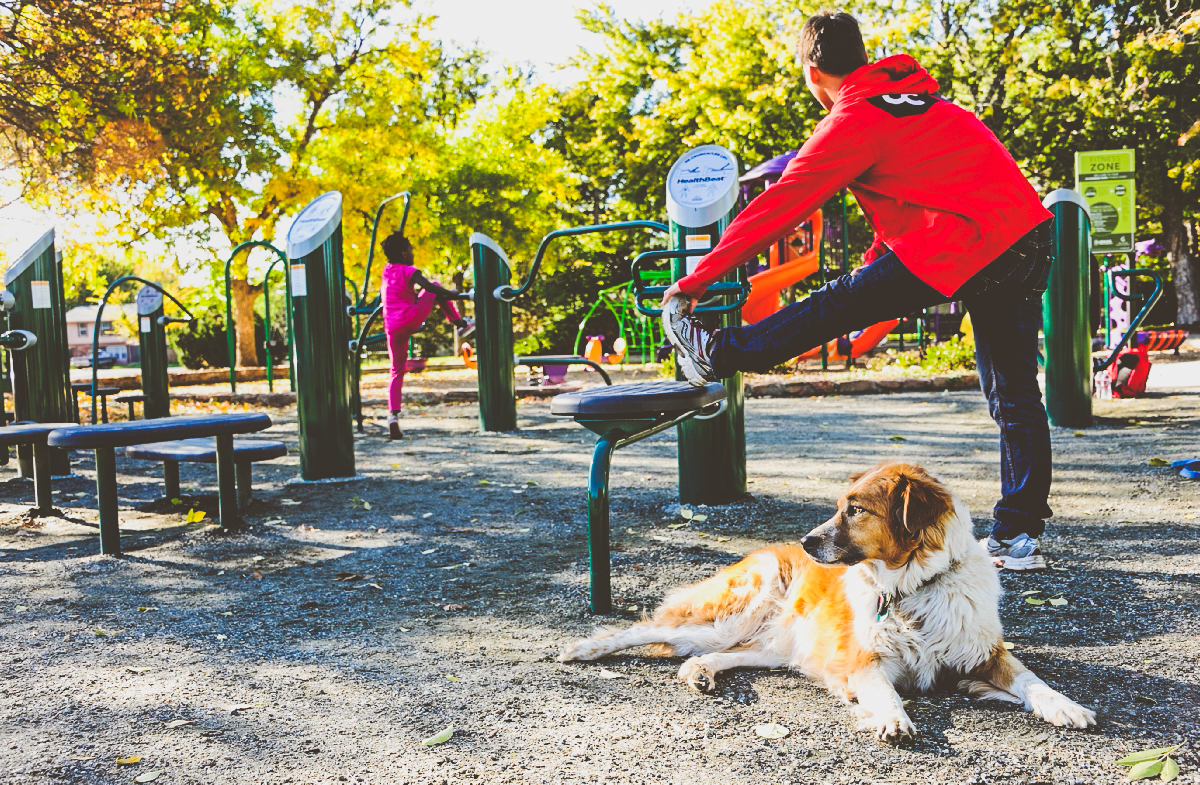 Fitness Zone Park
Photo courtesy Trust For Public Land
So what's trending in city parks? Here are five ideas Benepe said are seeing great success in cities across America:
Linear Parks – Urban parks can be so much more than a city block of green space. One of the most popular concepts today is replacing old rail lines through cities with greenways that stretch for miles around the city. Think the Highline in New York City, the 606 in Chicago and the Beltline in Atlanta. The linear aspect connects more communities and raises the property value along wide stretches of land, versus being centered around one park area.
Urban Adventuring – Today's active-lifestyle consumers are pursuing their activities wherever they can find a slice of nature — even if that's in the middle of the city. "Imagine telling someone 30 years ago, you were going kayaking in the East River in New York City," Benepe said. Urban outdoor climbing walls are another growing trend. In today's world with less time to drive hours away to larger wilderness areas, people want their outdoor adventures closer to home.
Fitness Zones – New outdoor fitness equipment (non-powered) is being developed to make parks more active for more people. "You can have 20 to 30 people working out in a space where only four people used to play tennis," Benepe said.
Built-in Funding – Sure, everyone is excited about a new park and there may even be a big grant to build it. But then what? Parks need maintenance. That's now being better considered from the start, Benepe said, pointing to a park project in New York that also set aside land for commercial development. The park then leases that land to developers to drive long-term funding for the park.
Multi-function Purpose – Parks are for recreation, but can also be about reducing heat islands, connecting commuter paths, absorbing storm water and creating a buffer against flooding. The point is, Benepe said, while a city might not have a budget for a park, it might have funding for the issues above, in which a park can be built as part of the solution.
Want to find out how well your city ranks in parks? Check out The Trust For Public Land's ParkScore website at parkscore.tpl.org, which grades and ranks the nation's largest cities and their park systems.
.