The limited-edition run of 1,000 jackets uses UBB's own sustainable bison fiber supply chain.
By: Carly Terwilliger
Ever feel envy for a bison's impenetrable winter coat? Outdoor apparel brand United By Blue has figured out a way to turn the animal's hollow, compactable outer guard hairs into high-loft insulation that is naturally moisture-wicking, temperature-regulating and antimicrobial.
UBB worked with ranchers in Canada to responsibly source the guard hairs, which are an underutilized and often discarded fiber. Bastianna Mene, UBB's in-house bison expert, explained that "we wanted to partner with bison ranchers and leather tanneries to change the way the industry handles bison fiber. We developed our B100 Fill to find a use for this once discarded fiber and transform it into a warm insulation that's a sustainable alternative to down."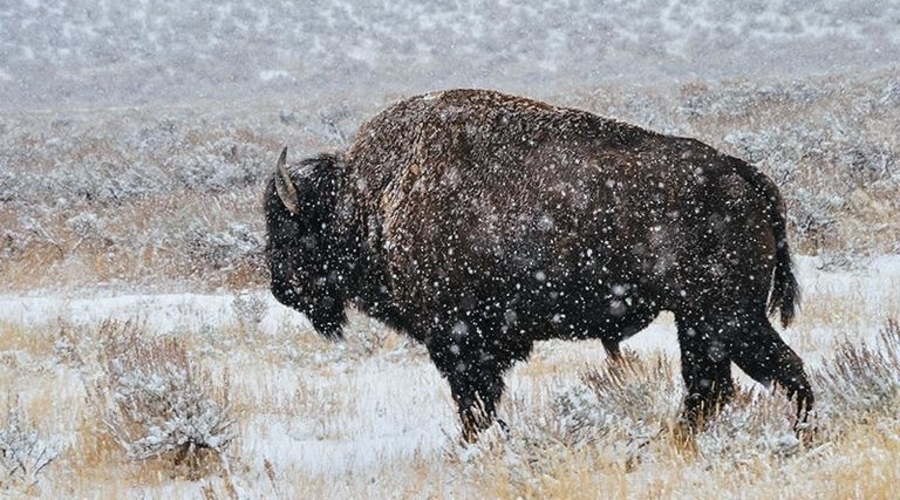 The Bison Sport Jacket is a waterproof winter coat made with two-layer nylon fabric and insulated with B100 Fill, a proprietary blend of bison fiber and recycled polyester. "The creation of the Bison Sport Jacket is the result of years of bison fiber research and development and the creation of an entirely new North American supply chain," said Brian Linton, founder and CEO of UBB. "We've created jackets before, but nothing like this."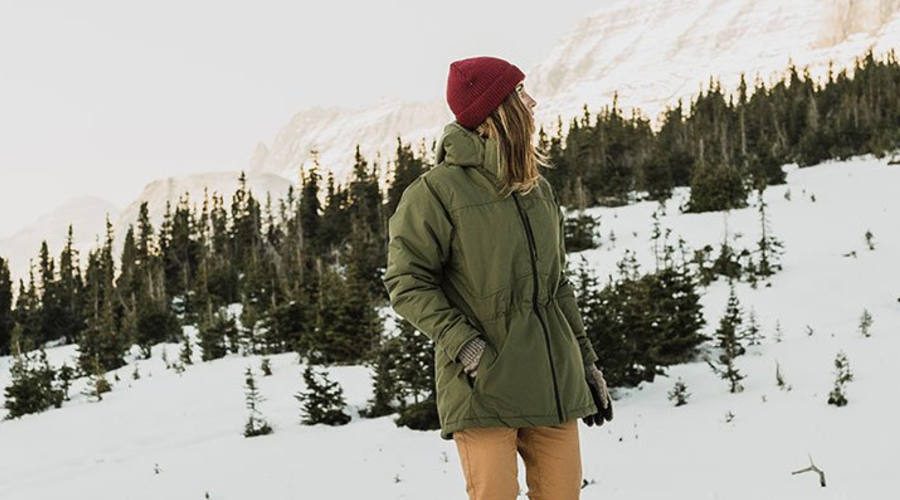 Bison fiber can be found in every product of UBB's Bison Collection, including the Ultimate American Sock, Ultimate American Jacket and Bison Snap Jacket. The Bison Sport Jacket production takes place in six locations across North America:
Step 1: Shearing, Canada
Step 2: Scouring, Canada
Step 3: Dehairing, Maine
Step 4: B100 Insulation Production, Texas
Step 5: B100 Quilting, Missouri
Step 6: Jacket Production, Illinois
"Our team has spent countless hours piecing together an entirely unique bison fiber supply chain in order to develop and commercialize B100 Fill," Linton continued. "Despite bison existing for millennia, we needed to develop this from the ground up in order to execute on our vision for a sustainable, natural fiber insulation."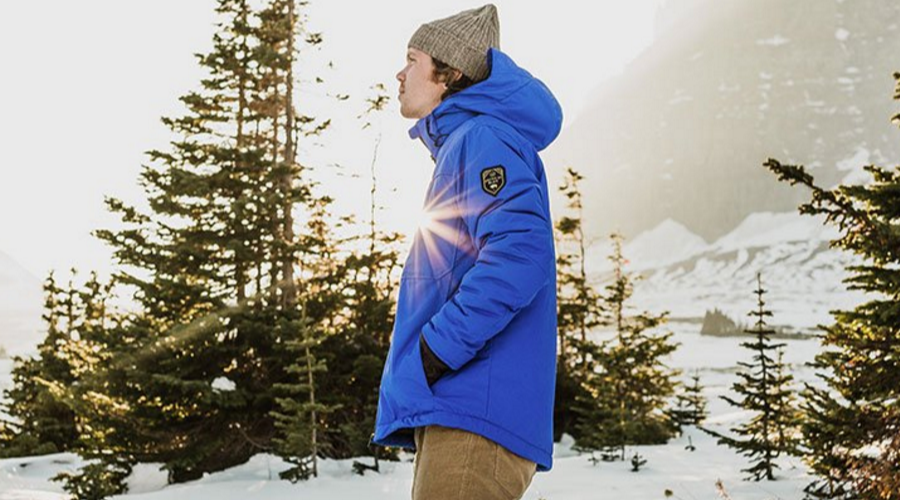 The UBB production team designed the jacket to accommodate both the city-dweller and the avid outdoor enthusiast. In addition to five exterior and two interior pockets, the jacket is equipped with an adjustable, removable hood, anchored drawcords for a custom fit and a waterproof zipper with an interior storm flap. Articulated sleeves allow for an increased range of motion and pockets include a detachable microfiber cloth, a headphone port and designated spaces to stash lift tickets and subway passes.
The Bison Sport Jacket is available to reserve now, with a guaranteed Christmas delivery. There are 1,000 jackets available, and each comes with a lifetime guarantee. More information is available at unitedbyblue.com/discovery.
Photos courtesy United By Blue