Under Armour entered a partnership with California-based Mindbody, a cloud-based business management software company for the wellness industry, to enhance UA's app MyFitnessPal with class-buying capabilities.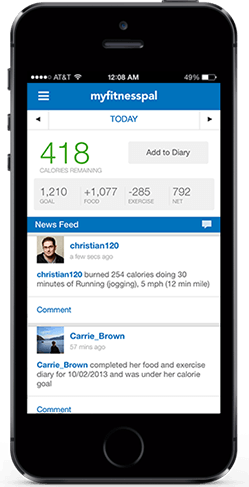 Amid the ClassPass craze, more and more exercise users are interested in punch-card fitness, which sidesteps a traditional gym or studio membership for singular, discounted classes from a variety of training brands.
Through the collaboration, MyFitnessPal users have the access to browse, book and pay for tens of thousands of fitness studio classes using the Mindbody network. The classes are spread out around the country, from cycling to boxing, yoga and more.
MyFitnessPal is a calorie counter and diet tracker, currently free for download, with a 4.5 star rating on the Apple App Store. Under Armour acquired MyFitnessPal in February 2015 for $475 million, after being founded by Albert and Mile Lee ten years prior. At the time of the February purchase, Under Armour also bought Endomondo, a social fitness network that tracks fitness and health statistics.
"We are thrilled to be partnering with Under Armour, a company that shares our passion for positively impacting the wellness of the world," said Rick Stollmeyer, Mindbody CEO and co-founder. "Together, we're able to connect more people with fitness options in their communities and beyond, ultimately helping them achieve healthier, happier lives."
Photo courtesy Under Armour