"I love being able to ski in looks that not only perform, but are also fashion-forward and different from anything else you would see on the slopes." – Lindsay Vonn
The golden girl of U.S. skiing added to her Under Armour assortment with the debut of the Lindsay Vonn Signature Collection. Pieces of the collection will be available for presale starting today, November 30, 2017, on UA.com. The full collection will be available for purchase in Fall/Winter 2018.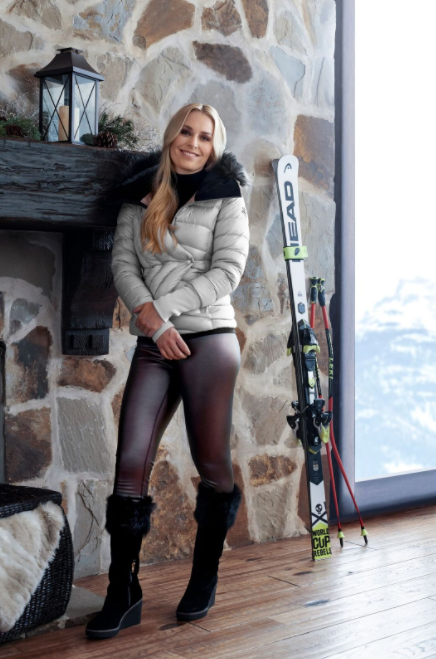 The sleek alpine apparel collection is made up of six lodge-to-slopes pieces featuring modern cuts and bold colors. Vonn was involved with the design process from the beginning, collaborating with Under Armour's designers to help inform and create the collection from start to finish.
Vonn's confidence and her style philosophy each piece in the collection, which shakes off traditional skiwear norms with patterns such as vintage camo, iridescent purple, ombré copper and rose gold zippers. Without compromising style, and tapping into Vonn's experience on the mountain, each piece is designed to function in a way that benefits athletes.
"I'm thrilled to finally share my new Under Armour Lindsey Vonn Signature Collection," said Vonn. "The Under Armour team gave me freedom to express myself throughout the entire ideation and design process; I love being able to ski in looks that not only perform, but are also fashion-forward and different from anything else you would see on the slopes. Under Armour helped me bring my vision to life and the incredible amount of thought and detail that went into each piece is what makes this collection so special."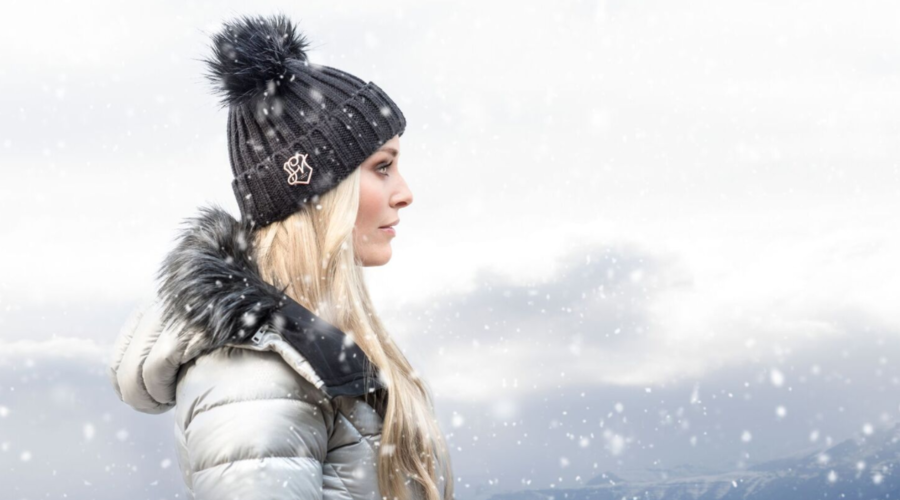 "There is no doubt that Lindsey is an athlete that is 'Unlike Any.' Her athletic achievements, and her dedication and perseverance to overcome setbacks has been remarkable," said Topher Gaylord, general manager of Outdoor, Under Armour. "With this Signature Collection, we wanted to showcase a different side of Lindsey – her unique style, confidence, and fearlessness that you see, both on and off the mountain."
The Lindsay Vonn Signature Collection sports technical fabrics, custom finishes and oversized fleece-lined collars. The custom LV Logo is taken directly from her signature, each item honors a milestone in her historic athletic career and the lining of the jackets feature a custom print that showcases her accomplishments.
The collection includes:
Maribor Jacket (pictured above) – a waterproof bomber jacket featuring a white goose down body and hood. The jacket was named after her 2013 run in Maribor, Slovenia where she secured her 59th World Cup victory.
Louise Jacket – a jacket that features an asymmetrical front, tall collar and camo print, giving this piece a modern look. The jacket is named after Lake Louise – a place that has been nicknamed Lake Lindsey due to the success she has consistently seen on this course; Vonn has been on the podium 25 times at Lake Louise.
Santa Caterina Ski Pant – a ski pant with a leather-like finish and a zippered flare.  Bormio-Santa Caterina, Italy is where Vonn competed in her first World Championship in 2005.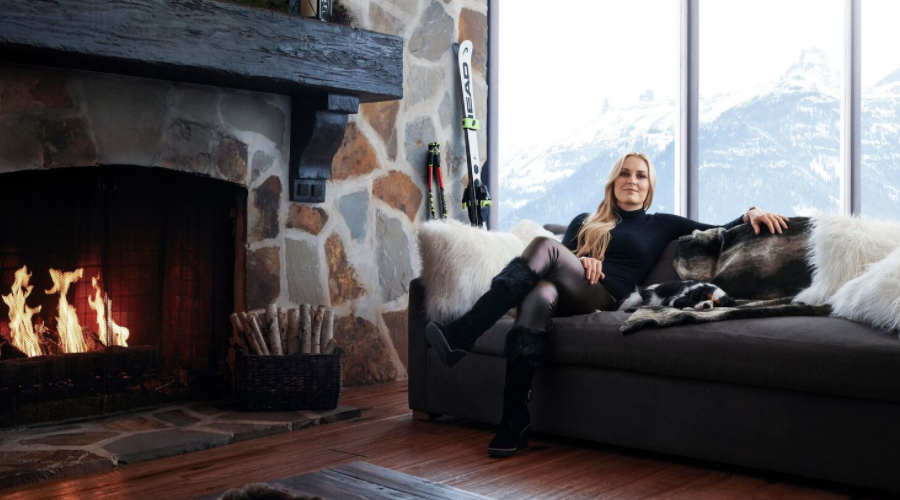 Bansko Sweater (pictured above, with the Sicario Legging) – a sweater featuring a high, oversized collar with a ribbed knit fabric and fleece. The piece is a nod to her 10th World Cup victory, which she won in Bankso, Bulgaria in 2012.
Sicario Legging – a legging featuring a unique iridescent print and a 4-way stretch fabric. In 2006, Lindsey was awarded the Spirit Award in San Sicario, Italy from athletes and fans after coming back from a crash and competing, despite injuries.
Cortina Beanie – a beanie with a full knit body and double pom-poms. This playful look is named after Cortina D'Ampezzo, where she broke several records; in 2015, Vonn won her 63rd race and overtook the record for the most wins ever by a female skier.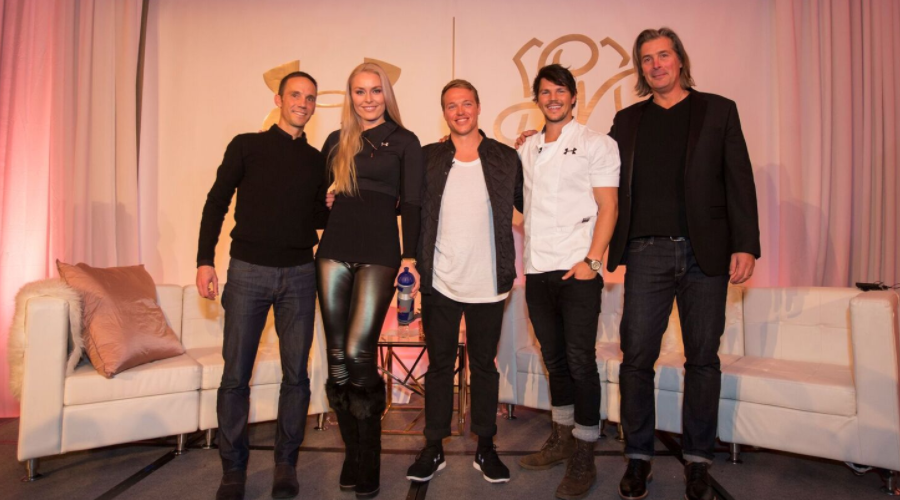 Photos courtesy Under Armour