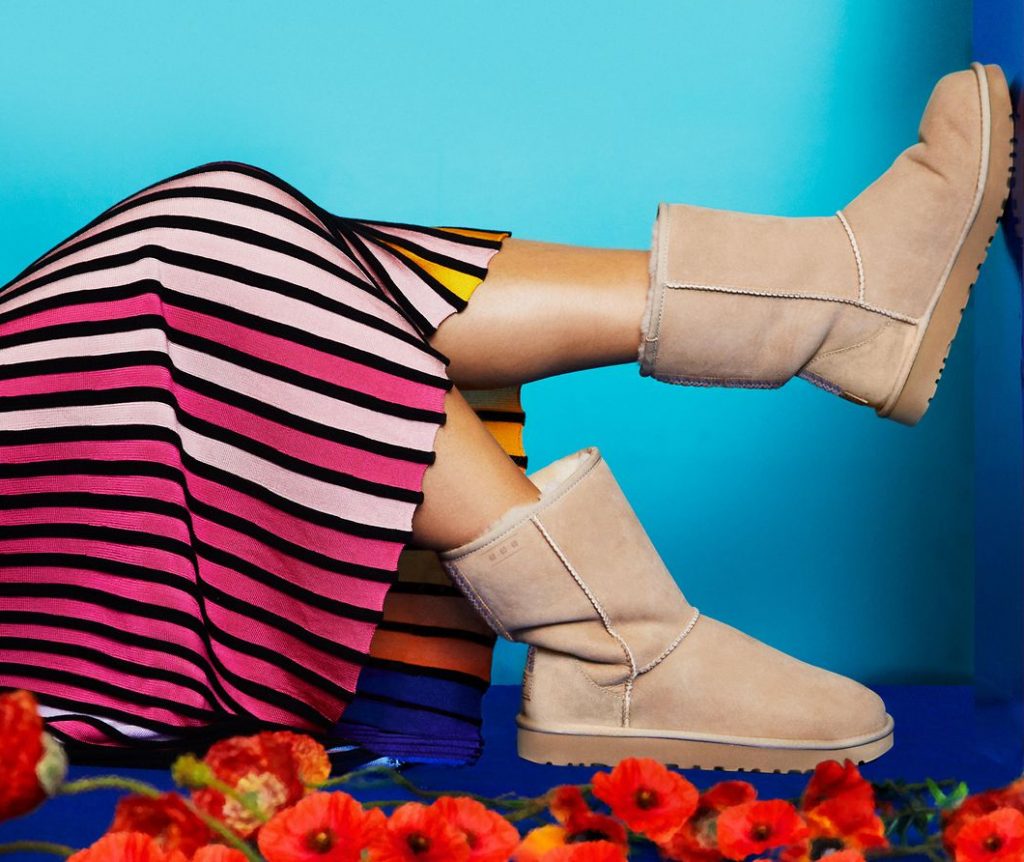 UGG sheepskin boots were the brainchild of Aussie Brian Smith who created the shoe to keep surfers' feet warm after a day of catching waves.
In 1978, Smith brought the fleece-lined boot to Southern Cali with just $500 in his pocket, and by the mid-80s, the brand had taken off, in no small part to Oprah's endorsement as one of her "favorite things" in 2000.
UGG's became a cultural phenom during the "Juicy" culture era with celebrities wearing the either as a street fashion statement or through airports to show off a cool California vibe and the free spirit the brand represents.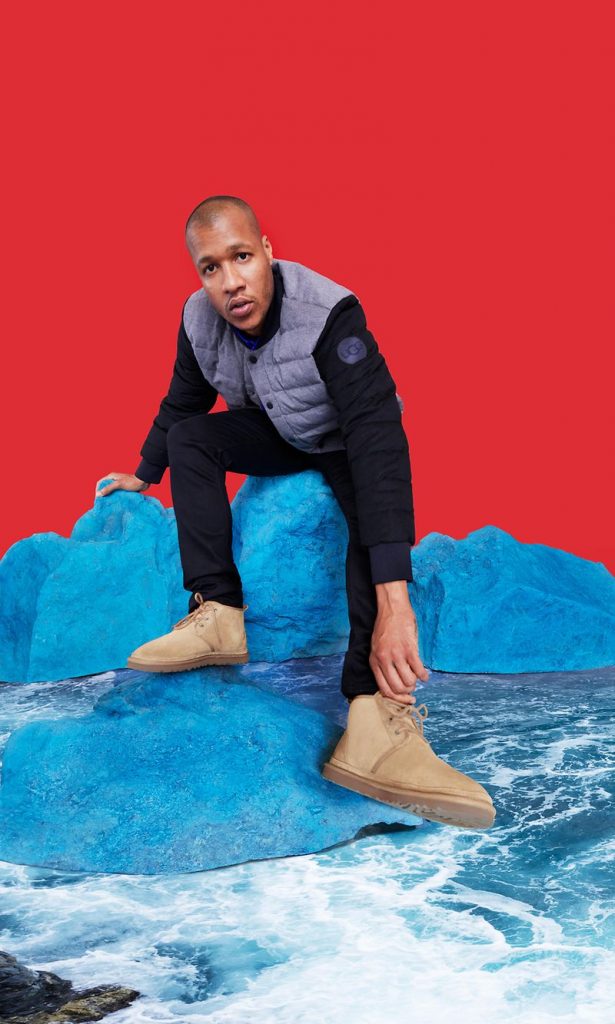 Fast forward 40 years, and UGGs can be found worldwide in some of the finest retail stores in the U.S., Europe and Asia.
UGG, a division of Deckers Brand, celebrates the 40-year milestone with two popular icons in fashion, innovation and art, model Adwoa Aboah and designer Heron Preston, pictured here, who have played a role in the brand's success this year.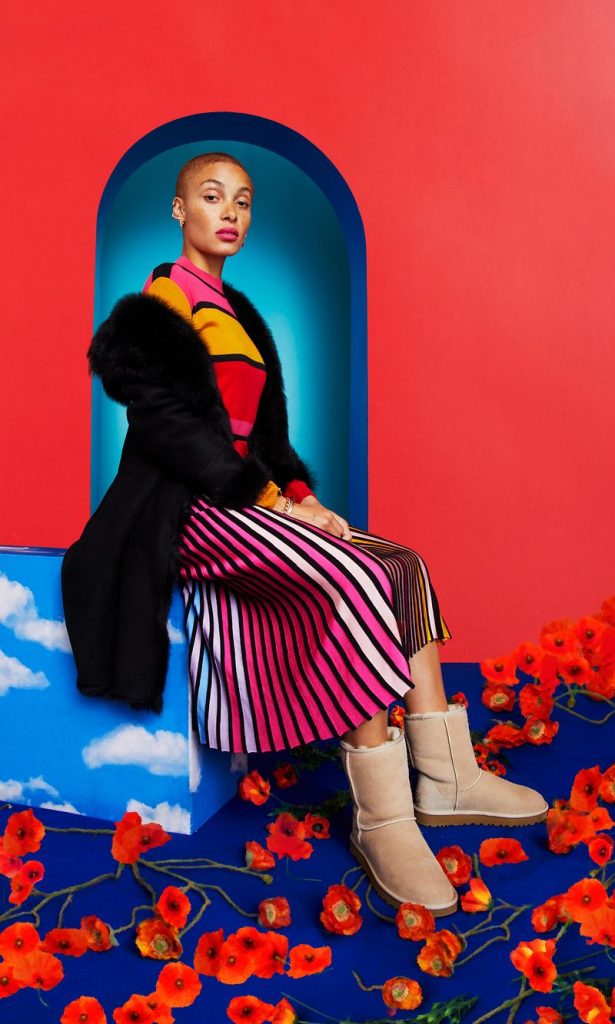 "From free-spirited surfers to provocative fashion designers and California creatives, UGG has embraced bold, unapologetic individuality for 40 years. What the UGG brand stands for is more important than ever, and this year, we celebrate who we are now and look onward with excitement to the next 40 years." — Andrea O'Donnell, president, Fashion Lifestyle Brands, UGG
To celebrate the milestone, UGG envisions a new future that's still deeply rooted in its past by teaming today's talented artists. Additional ambassadors will be shown throughout the campaign this month.
"UGG: 40 Years" was shot by photographer and visual artist Erik Madigan Heck, who is known for creating elaborate and surreal environments in his work. Heck brings a fine art sensibility to the campaign by reimagining iconic California landscapes such as Big Sur and the Redwood Forest in saturated imaginative sets with vibrant colors and bold patterns such as the sea of poppies, California's state flower.

Photos courtesy UGG