TYR Sport Inc appointed Charlie Siracusa as executive vice president of sales.
Prior to joining TYR, Siracusa was director of apparel for Timberland PRO. He previously spent 21 years at Carhartt Inc., lastly as senior director of strategic sales.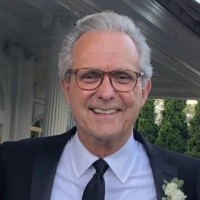 In his new role, Siracusa will be responsible for the direction of worldwide sales efforts and strategic growth for the TYR brand. He will report to Matthew DiLorenzo, chief executive officer.
"Charlie's record of success speaks for itself. His expertise will undoubtedly strengthen the TYR brand, and I am confident that with him as a member of the team we will continue to push the boundaries of performance for all athletes," said DiLorenzo.
"I am excited to begin this new journey with a brand that has been a part of my life both in and out of the water. No other American swim brand has achieved what TYR has and trust me, this is just the beginning. I truly look forward to the journey ahead and to the continued evolution of TYR," said Siracusa.
Photos courtesy TYR Sports, Charlie Siracusa