Twisted X, a Twisted X Global Brands company, announced it had hired Kristy Rosica as sustainability strategist, a new role created in 2021 to support the company's pledge to "protect the planet through the use of eco-forward materials and innovative practices."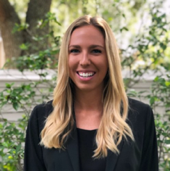 In this role, Rosica will "lead efforts to quantify the company's long-term sustainability initiatives to determine additional steps to further reduce waste and meet the brand's long-term goal of becoming carbon neutral by 2022. This includes creating lifecycle assessments that track materials all the way back to their original sources to educate partners and consumers. With the team, she will be tasked with researching additional eco-friendly materials and processes to keep Twisted X at the forefront of innovation."
"We are thrilled to add Kristy to the team to start leveraging her expertise in sustainability as Twisted X continues to push boundaries and make footwear for a better tomorrow," said Twisted X CEO Prasad Reddy. "This is our first position dedicated to sustainability, signaling that Twisted X is fully committed to continually raise the bar for ourselves and others to prompt real change in the footwear industry."
Since 2005, Twisted X has dedicated its business to handcrafted footwear with sustainability at the forefront. The brand continuously seeks ways to create shoes made of natural materials including agricultural waste (sugar cane, molasses and rice husk), cork, merino wool, bamboo, and bamboo charcoal and upcycling leather to create alternative fabric branded leatherTWX in its casual, work, outdoor, and western collections.
In November 2020, the brand launched Zero-X, a no-glue shoe that "eliminates 75 percent of the harsh environmental issues created with traditional footwear manufacturing." By 2022, Twisted X's goal is to be carbon neutral and have "80 percent of all Twisted X shoes feature at least one sustainability component."
"The addition of a sustainability strategist is something unheard of for a company of our size," said CMO Tricia Mahoney. "We are making this huge investment in the hope that others in the retail industry will follow."
To address the lack of sustainable materials available in the footwear market, Twisted X created ecoTWX, a fabric made from 100 percent deconstructed recycled plastic bottles that can be applied on various parts in a shoe. Through its partnership with One Tree Planted, Twisted X plants one tree in the U.S. for every pair of shoes purchased from the ecoTWX and Zero-X collections. To date, "more than 350,000 trees have been planted, offsetting 8,400 tons of carbon dioxide," said the brand.
Photo courtesy Twisted X