We've returned from Salt Lake with great memories, sore feet and updated perspectives on what to expect from the next year of gear.
Writer: Carly Terwilliger
Cooler Wars
Okay, perhaps "wars" is a little strong, but the cooler category is getting busier and more diverse all the time. Ever since Yeti changed what outdoor consumer expected from their beer-chilling apparatus – as well as what they were willing to pay for it – companies have been looking for their own angle.
At the 2017 Outdoor Retailer Summer Market, where Yeti itself expanded its non-cooler offerings with its Panga waterproof duffel and the already infamous bucket, both Hydro Flask and OtterBox introduced coolers in addition to their core offerings.
Hydro Flask, best known for its insulated beverage bottles, launched its Unbound Series Soft Cooler products. The 22 L Soft Cooler Pack (pictured above) and 24 L Soft Cooler Tote feature TempShield Soft insulation and Advanced Thermal Mapping to keep food and drinks chilled more than 24 hours. Both products also boast mildew-resistant, anti-microbial FDA food grade BPA-free liners and a five-year warranty. Each will be available in four colors: Black, Goldenrod, Storm and Mist.
The OtterBox Venture Cooler (pictured right), available in three sizes, is notable for its modularity and an array of add-ons. Decked out with two-inch refrigeration grade insulating foam, the Venture is certified bear resistant and built to the same high durability standards as the brand's well-known cell phone cases. "The owner wanted to drop it out of a helicopter," said OtterBox Communications Manager Kristen Tatti. The compromise? They dropped each one 26 times each, both full and empty.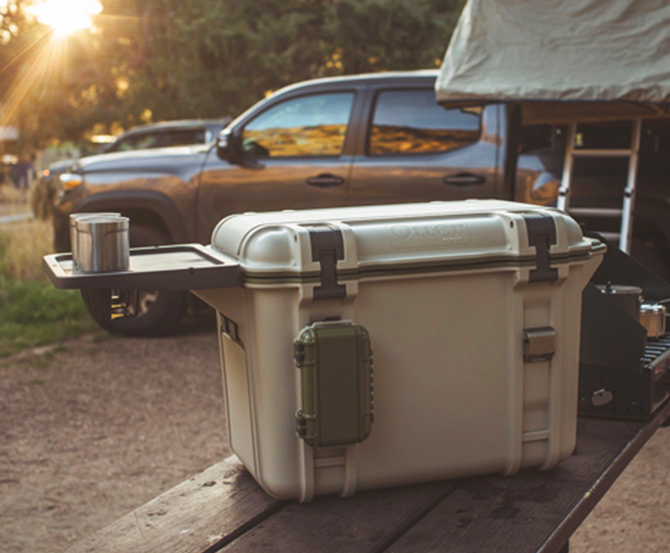 "We wanted to get into the insulated product space, but in an innovative way," said Tatti. "Before we even got into phone cases, we made dry boxes, so this is a natural extension for us."
Simply Appealing Gadgets
It's sometimes all too easy to get pigeonholed in your own little corner of the outdoor world, so it's refreshing to see simple, effective gadgets that transcend categories.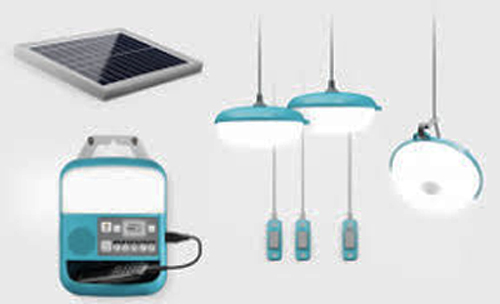 BioLite is an off-the-grid energy company that operates on a principle called Parallel Innovation, meaning its team incubates core energy technologies and then turns them into products for both its outdoor and emerging markets customers. At this year's show, the company introduced its "first crossover product," said BioLite Director of Marketing Erica Rosen.
The SolarHome 620 (pictured above left) is a self-contained system made up of a six-watt solar panel and three daisy-chain lights with USB-charging capability. Van-lifers take note – this handy innovation charges in four hours in direct sunlight and is loaded with charging features.
Meanwhile, scrappy startup RinseKit (pictured below) was showing off its diversity at OR. Its applications range from getting clean after surfing or mountain biking to spraying off muddy hounds and – no joke – watering plants. It also benefits from an easy-to-use, pump-free design. With a recent appearance on Shark Tank under its belt, the RinseKit team is doubling down on its increasingly popular core product with a few tweaks – a heater for toasty road showers, an expanded accessory line and a soft exterior with revamped carrying strap for easier transportation.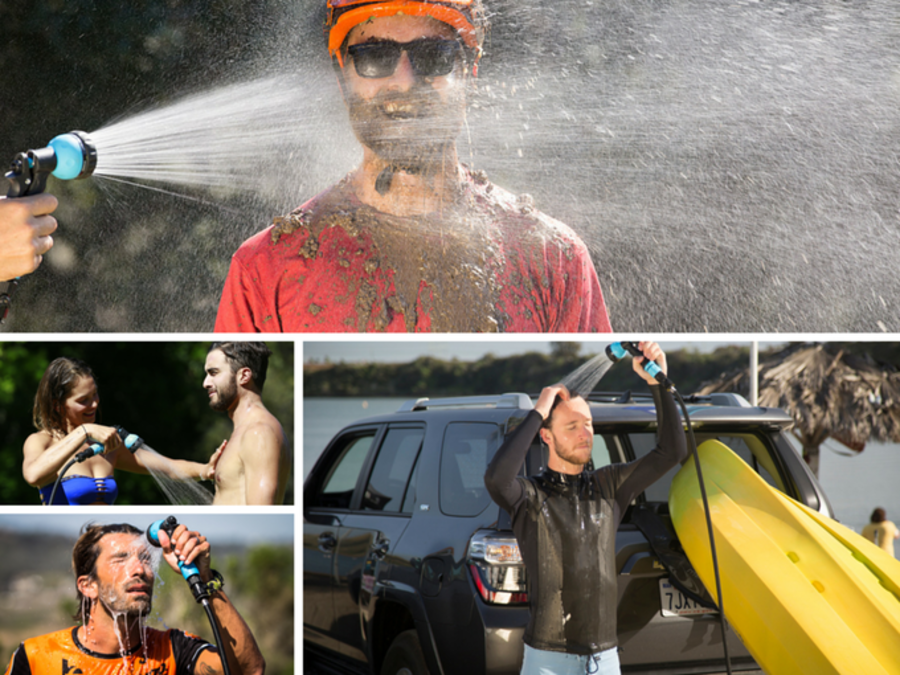 Calling All Ladies
That was the message being broadcast from many Summer Market booths this year, and it's a welcome one for all the female shredders, crushers and adrenaline junkies thronging the outdoor industry.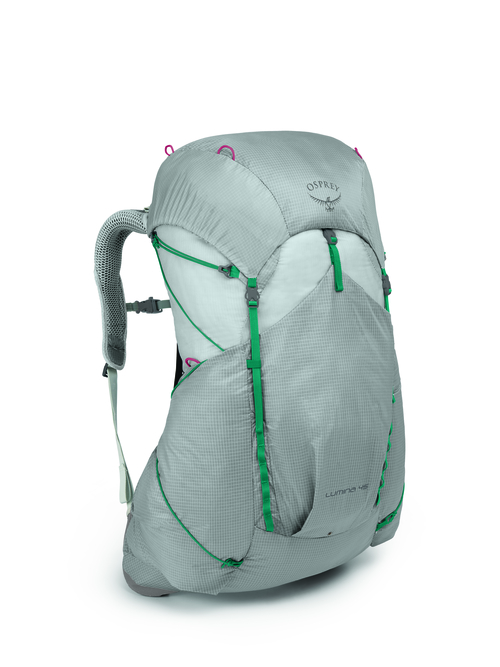 Osprey now has a female-specific version of all its packs, including the ultralight Eja and the featherweight Lumina (pictured left). New for Spring 2018, the Lumina features Osprey's NanoFly fabric, which integrates ultra-high-molecular-weight polyethylene (UHMWPE) Ripstop and nylon to create a strong, light fabric with resistance against water, abrasion and UV rays and chemicals. Of course, it can't hurt to have an insider at the helm – the design director for Osprey Packs is Cassie Tweed, whose insights were essential to the design process for the Eja and the Lumina.
A female perspective was also the driving force behind Kelty's updated child carrier, the Perfect Fit. While one of the brand's design gurus was pregnant, she looked at the available products for toting munchkins on hikes and decided, "This won't do." Thus the redesign. Kelty also prominently featured a snuggle-friendly double sleeping bag at its booth.
To put a different spin on the theme, last year's introduction of Layla PFD by Astral had the fellas feeling a little gear envy. Astral responded with a men's version – the Ringo. Intended for use in whitewater, sea, tour and SUP, it's made with 500D Cordura and has a tri-panel front, full coverage for a slim fit, quick release harness compatibility and easy access pocket.
Photos courtesy Hydro Flask, OtterBox, BioLite, RinseKit, Osprey