Whether you are traveling alone to hit the slopes for the holidays or taking a trip with the family, there are ski and snowboard bags that will make travel much easier and protect your expensive gear from baggage handlers. There are two primary types of ski/snowboard bags — wheeled and non-wheeled. Here is a curated collection for this year's ski season.
High Sierra Deluxe Wheeled Double Ski Bag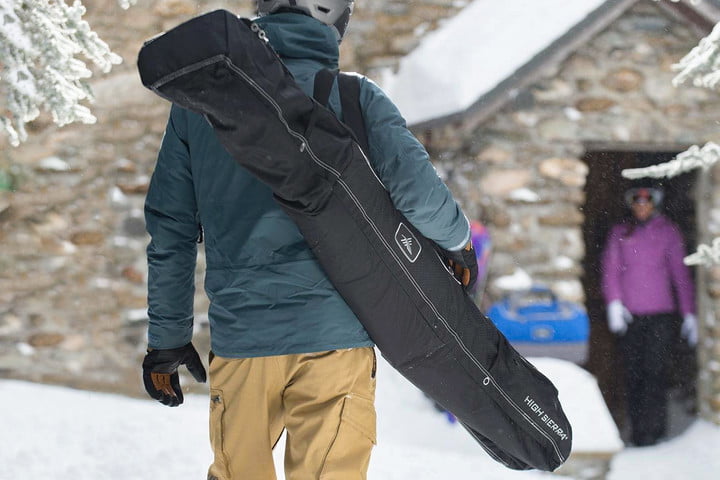 The soft wheeled bag offers a U-shaped main compartment to hold two pair of skis up to 185 cm. The divider panel and interior hold-down straps keep gear from shifting. The center of the bag is padded and there are two quick-release adjustable compression straps one on each end. The long webbed handles can be used as a shoulder strap and includes an extra large neoprene-padded handle wrap, padded tow handle, inline skate-style wheels, and a lifetime guarantee.
---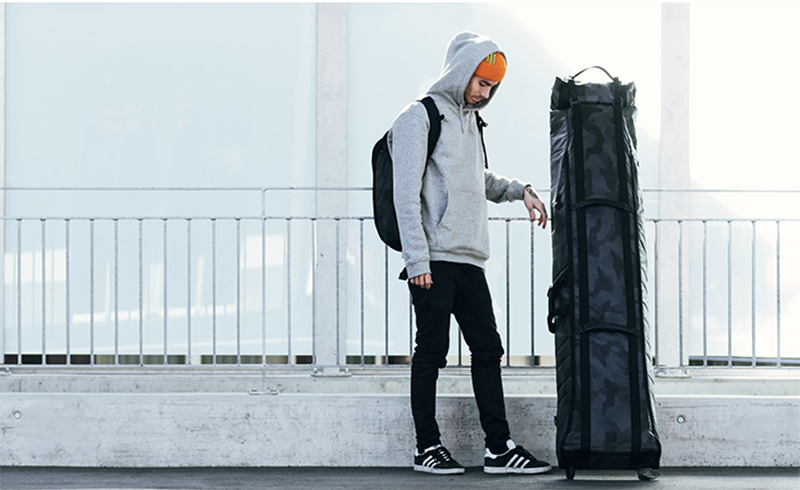 The DoucheBag holds a lot … fits either one pair of skis, poles, boots, helmet and apparel, or two pairs of skis and apparel, or one snowboard, boots, helmet and apparel, or two snowboards, boots and apparel! There is a hook-up system so you can travel with multiple bags. The rib cage construction protects the gear inside while keeping the bag lightweight.
Or consider the Slim Jim. The softsided bag with wheels can hold a single pair of skis or several pairs of cross-country skis with length-adjustability.

---
Sportube Series 3 Special Edition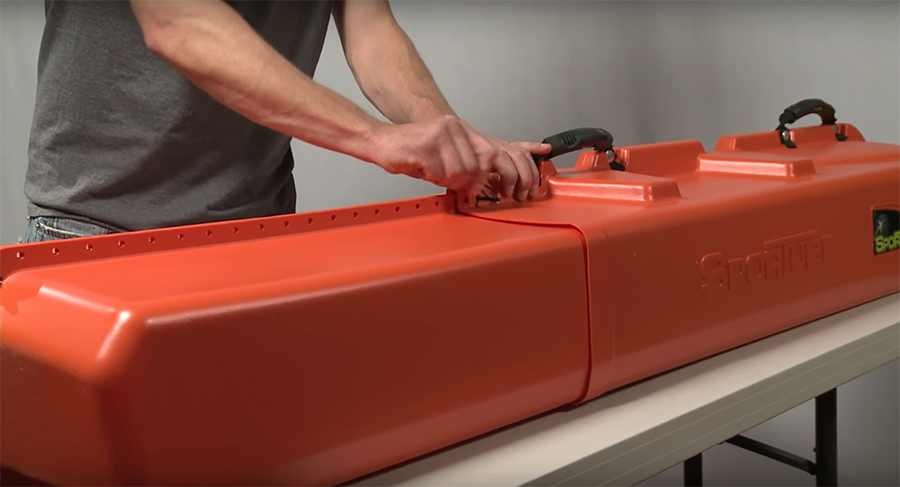 The go to case to consolidate all your gear. The Made In The USA case was originally designed to hold two snowboards with boots and bindings, but it can hold skis just as well. Hard plastic shell protects your equipment no matter which mode of travel you choose or choose to ship. Both lightweight and strong. Watch the video here or below to protect your gear.
---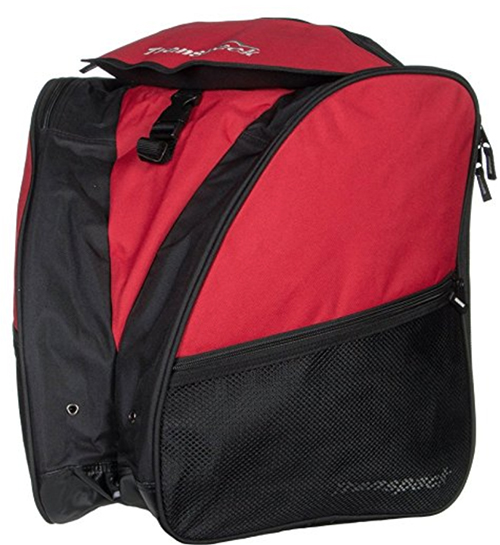 Keep all your ski gear organized with a Transpack XT1 Boot Bag. You can stuff all your ski clothes in your ski bag and pack your boots and small gear in the boot bag.
Transpack was founded in 1995 on a mission to design the best specialized, functional and unique bags for the action sports market. Transpack's classic bootbag, the XTI, also comes in a "Women's" version, the XTW which is slightly smaller.
Photos courtesy High Sierra, DoucheBag, Sportube, and Transpack