The grand opening event bore a quintessentially Coloradan stamp, complete with a food truck, beer from Mountain Toad Brewing and plenty of kids and dogs.
Writer: Carly Terwilliger
Outdoor lifestyle apparel company Toad&Co had its Colorado coming-out party last Saturday in downtown Golden. A mere week after snow dampened weekend plans up and down the Front Range – and a day before thunderstorms did the same on Sunday – Toad&Co took advantage of a balmy late-spring evening to reintroduce itself the Centennial State. "Many Colorado natives will remember the brand, formally Horny Toad, from its Telluride roots," noted VP of Sales Scott Whipps. To tie the store even more closely to locals, its day-to-day operations will be handled by its partner, Vital Outdoors, which is located down the street from the new digs.
The grand opening event bore a quintessentially Coloradan stamp, complete with beer from another one of Toad&Co's neighbors, the fortuitously named Mountain Toad Brewing, a food truck dishing out tacos, and plenty of kids and dogs –  both sniffing around the s'mores bar. The new retail space mirrors the brand's existing stores in Freeport, ME and Portland, OR, with accessories, footwear and more from complimentary brands joining a full selection of Toad&Co's sustainable apparel for men and women. The company doesn't mandate how much shelf space should be given over to partner brands, but the Golden location will include hyper-local products as well as "categories that don't scream 'outdoor' but fit in with Toad&Co's mindset," explained Whipps.
Ponch Membreno, manager of retail operations, said, "I spent a week out there getting the store ready, and there was a lot of excitement about us being there. Golden is a much smaller town than the other locations, and February isn't a big tourist time there, so we got to spend a lot of time interacting with locals." Membreno was impressed by Coloradans' willingness to spend money in anticipation of summer weather, even as the branches remained bare and snow covered the ground. "People in Golden have really embraced spring buying," he observed. Looking ahead to warmer temps, "I hope we'll be able to be take advantage of tourist traffic," he said, "but even during the off season we're looking to cultivate a feeling among residents of 'Hey, it's our store, let's visit.'"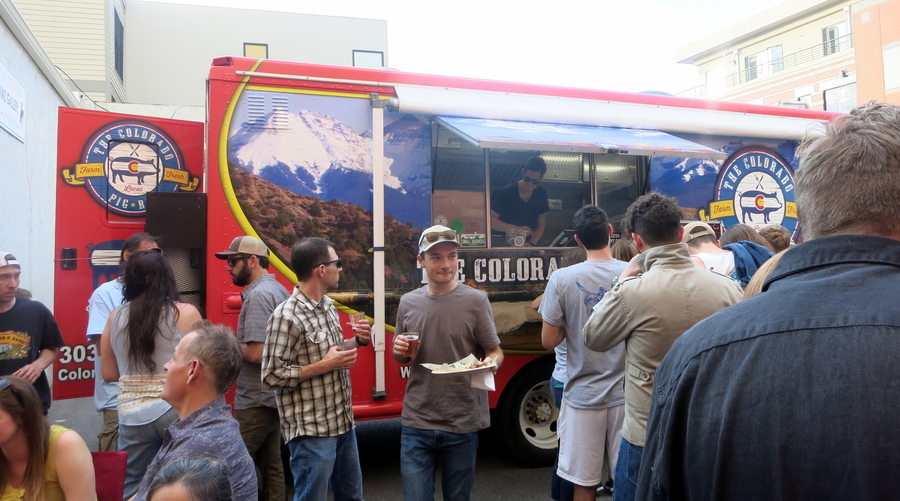 The brand is planning a slate of community-oriented events that, based on the crowd that turned out for Saturday's party, have a chance of bringing a good amount of traffic into the store. Toad&Co also cultivates partnerships with nonprofits, which "creates a lasting link with the local community," said Membreno. The idea is to create an identity for the location that's "more than just, this is where to find us, but instead says who we are," added Whipps.
Saturday's festivities included a raffle offering, among other things, Gregory packs and Costa sunglasses. Based on the enthusiastic crowd reaction, however, the most coveted items of the evening were two-person hammocks. The good-natured crowd happily shelled out for tickets, with the proceeds going to Big City Mountaineers, a Golden-based nonprofit that instills critical life skills in under-resourced youth through wilderness mentoring expeditions. Toad&Co also supports, among other organizations, Colorado 14er and the Continental Trail Alliance.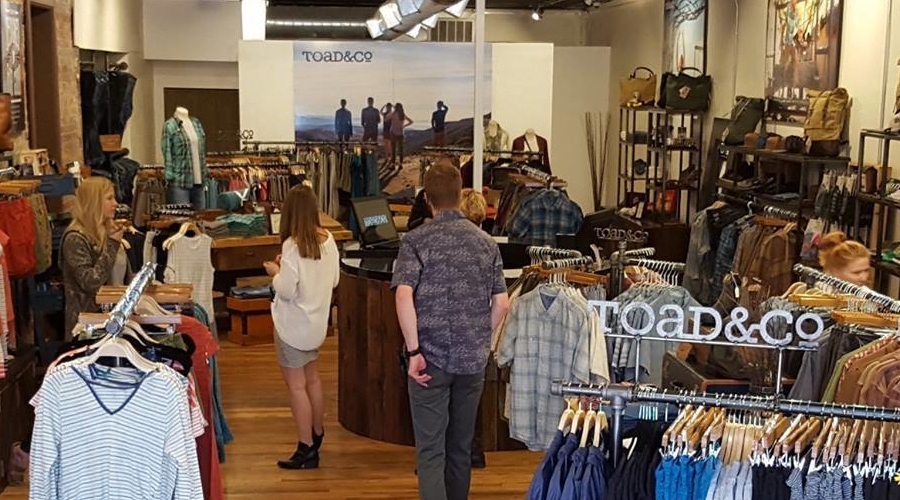 "Golden is a very intentional and exciting place for us to be," commented Whipps. The store staff will participate in local trail cleanup efforts, host local artists and musicians and have Pangea Coffee on tap during the day for customers. "This is a long-term investment by us in the state of Colorado and the city of Golden, and we're here to stay." From the attitude of the crowd lingering over the last of the brews and s'mores, there's a good chance the brand's followers in Golden, both old and new, will stick around too.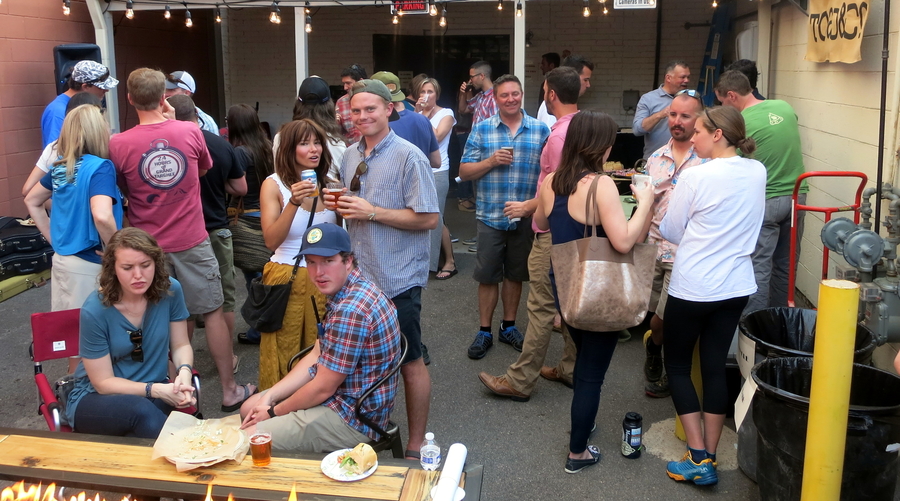 Photos courtesy Toad&Co, additional photos by Carly Terwilliger