What's on tap in the wonderful world of crowdfunding?
By: Carly Terwilliger
Every day, dreamers, schemers and backyard inventors launch their crowdfunding campaigns on Indiegogo or Kickstarter – and cross their fingers.
Some are small, some are big, but they all fall somewhere on the spectrum between crazy-go-nuts and ingenious.
We picked a few fledgling campaigns in the active lifestyle space to bring you what's fresh in the world of crowdfunding.
Adventure Photography – Fishball
Just in time for the Apple iPhone X release, Fishball touts itself as "the World's First 360-degree Smartphone Lens." Fishball is a lens-only attachment that enables iPhones to immediately record 360-degree photos and videos. That means no charging, no memory cards and no wireless or bluetooth pairing. Watch the video below.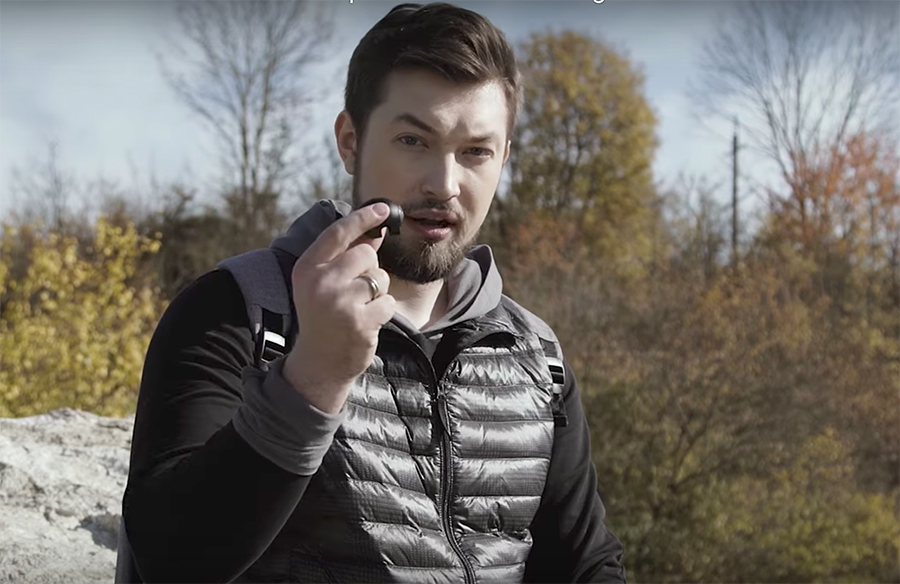 Fishball clips directly over your iPhone via a locking mechanism. From there, a proprietary, patent-pending system of fisheye lenses and mirrors enables the phone's native camera to capture in 360 degrees. The free Fishball App allows users to begin recording photos and videos as usual. It's available on Indiegogo and scheduled to ship June 2018.
Made In The USA – Vast Terrain Activewear
Driven to provide the high-performance activewear they desired but were unable to find for their own outdoor adventures, Vast Terrain co-founders Carrieann and Carl Gillert  launched Vast Terrain, a brand with the tagline, "An American Brand … A Different Approach."
"Vast Terrain is changing the approach to traditional activewear," said Carl Gillert. "Our key differentiators as a brand include: using only proprietary technical fabrics that we develop with our partners, our products are wholly manufactured in the U.S., while we provide supply chain transparency, and we sell solely direct to the consumer without retail markup. Our love for sport is only equaled by our desire to build a truly American brand. We're offering something different."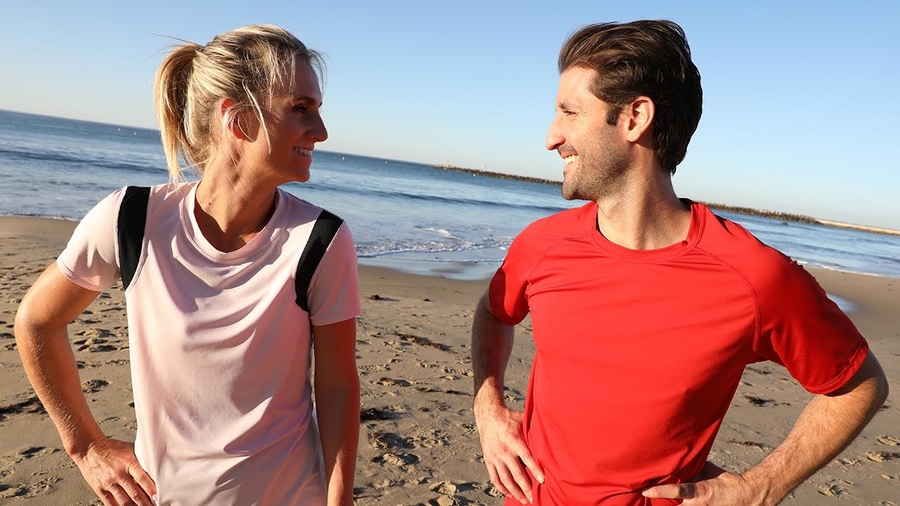 Carrieann Gillert added, "I had an online retail company before this and found out it was difficult to compete with larger brands unless you had something unique to offer. By doing it this way, we have control over the quality. Since the manufacturing is done locally we can spend time in the factories to better oversee the process and products. We will produce something we'll be proud of." You can check out Vast Terrain on Kickstarter.
For Gadget Lovers – Malo'o Ultimate Mobile Drying Rack
Wet suits, towels and outdoor gear meet their match in the form of Malo'o, a mobile drying rack that hangs from the side mirror of any car, truck, SUV – you name it – without scratching up your ride.
Founder Phil Kelly set out to provide outdoor lovers an easier way to dry their gear while on the move. Before creating Malo'o, Kelly held senior executive positions at Dell and Motorola.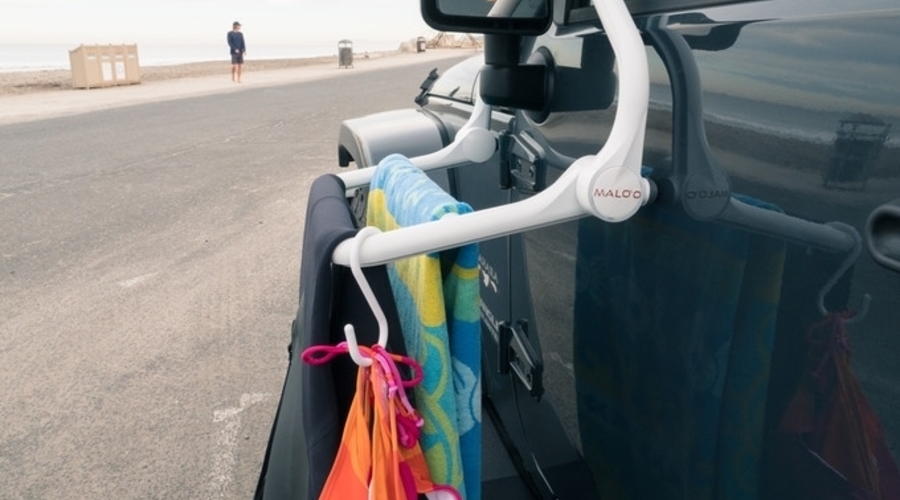 "I started Malo'o – Hawaiian for Dry – because I could not find a good solution to dry my wetsuit after an early morning surf session," said Kelly. "Often, I head off to meetings or to the office and don't have time to take it home, rinse it and hang it properly. It would either sit in a plastic bin in the back of my truck or I'd try to hang it on things throughout the day so it could be ready for a late afternoon session. I knew there had to be a better way." Malo'o is on Kickstarter with an estimated delivery date of December 2017.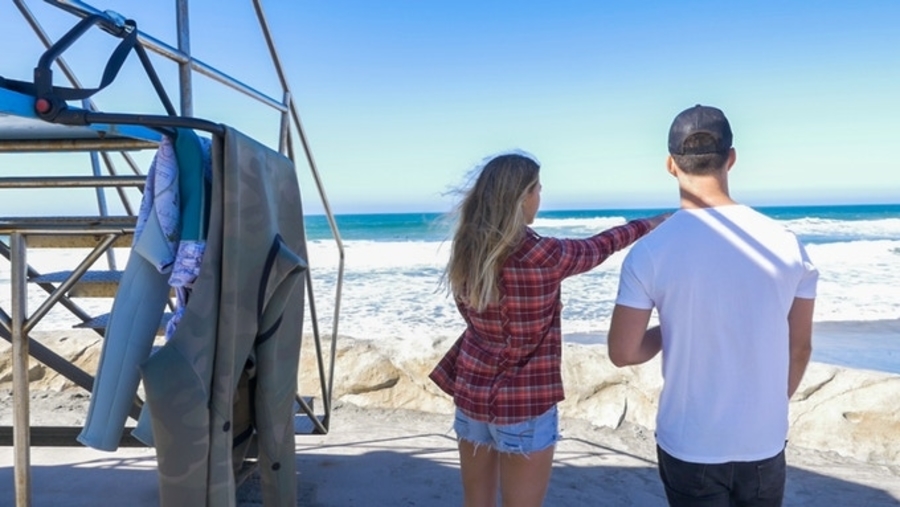 Photos courtesy Fishball, Vast Terrain and Malo'o, video courtesy Fishball