Public Lands Are For All
Writer: Travis Poulin
The Outdoor Retailer show made a large statement to the state of Utah by changing location to Denver for the future, and this year's summer Outdoor Retailer Summer Show has been bittersweet for many in the outdoor industry. By the second day of the show we saw high energy and an optimistic crowd as they prepared to take care of business in the morning, and march for public lands in the afternoon.
Many companies were advocating for public lands that day and throughout the show – here is a short list of the many that are supporting public lands at the show, and how they were doing it.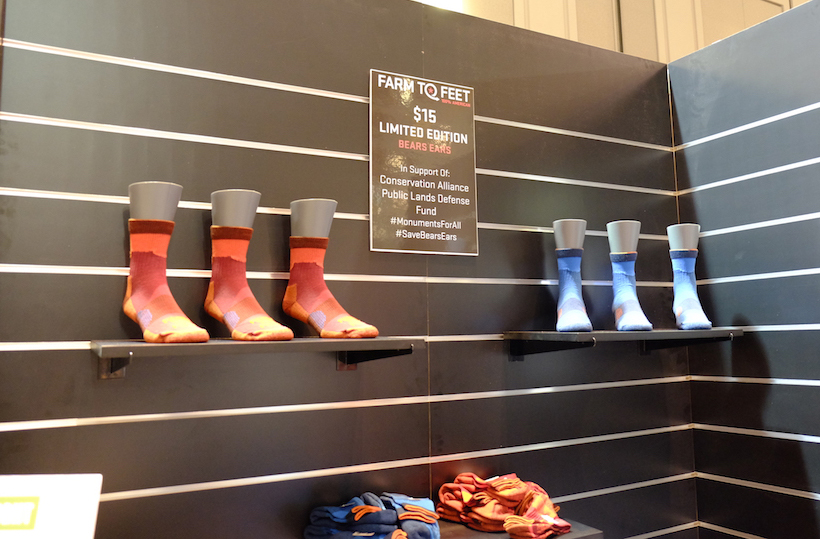 Farm To Feet released a limited edition Bears Ears Socks to support the Conservation Alliance and the Public Lands Defense Fund.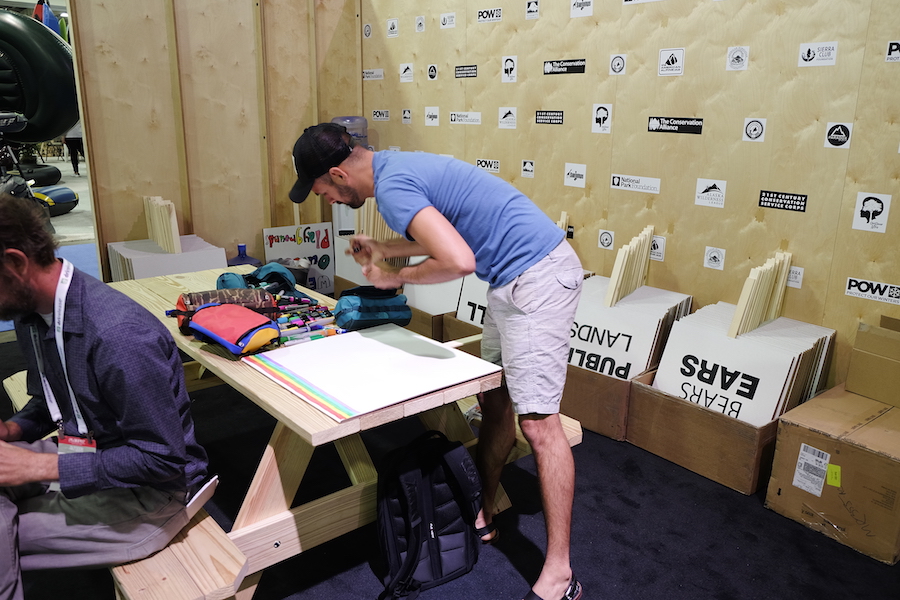 Chaco is donating 100 percent of net proceeds from their Bears Ears collection to benefit important conservation and advocacy work on behalf of Bears Ears National Monument.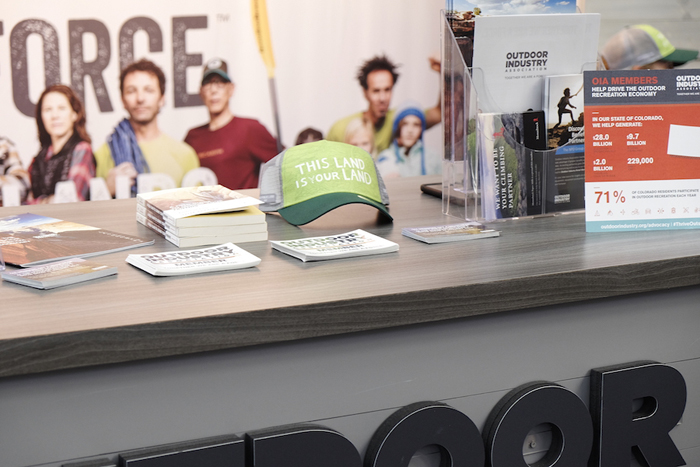 Outdoor Industry Association (OIA) donned a bright green color scheme with "This Land Is Our Land" hats that could be seen on many heads around the show. The hats were sold at OIA booths and all proceeds went to the Conservation Alliance and the Outdoor Foundation.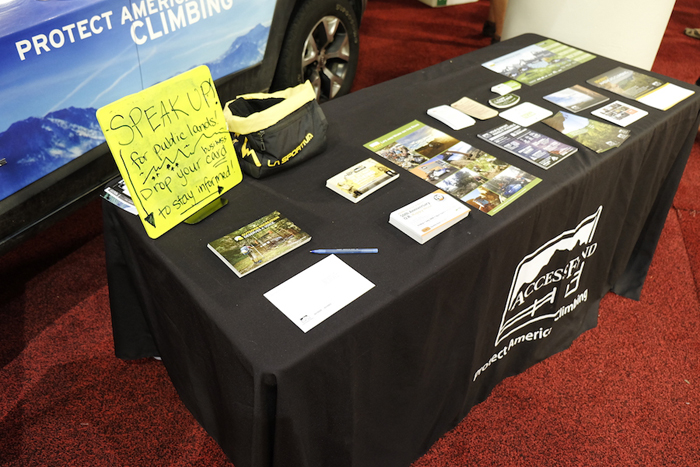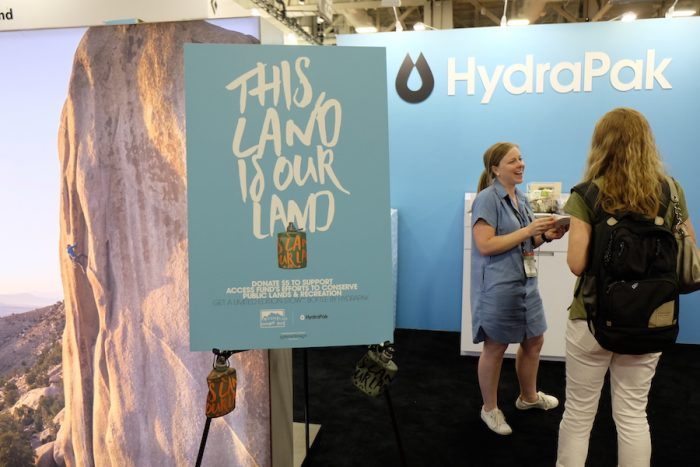 Along with the many ongoing efforts by the Access Fund to defend public lands, Access Fund And HydraPak joined forces to raise money for the cause with HydraPak bottles given with a donation.
"This Land Is Out Land' March For Public Lands
Several booths had sign making stations including The North Face where materials were provided. Some companies including Scarpa closed down their booths entirely while the show was still open, leaving only a sign that read "Booth Closed. We are marching for public lands."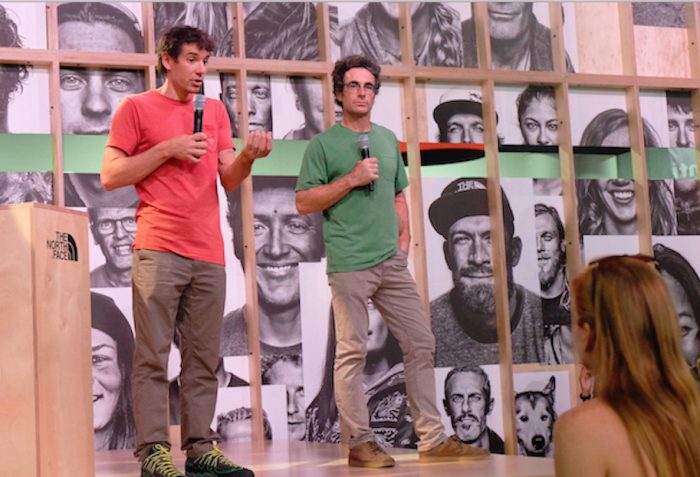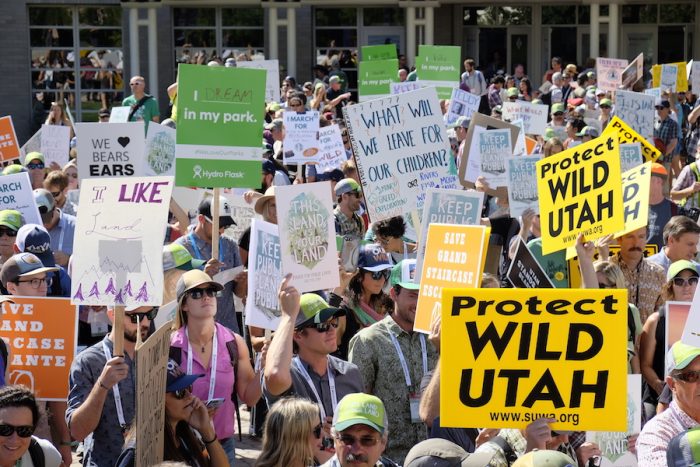 A lively crowd gathered outside baring signs and chanting about the defense of public lands. The group carried on from the main entrance o the Salt Palace Convention Center to the Utah State Capitol to rally in support of public lands.
"I believe the biggest danger to our united, overwhelming support for public lands is to allow others to paint this cynically as a partisan issue. It is not. And we cannot allow that to happen. We cannot allow ourselves to fall into that trap, because public lands are for all, said Jerry Stritke, CEO, REI, at the state capitol.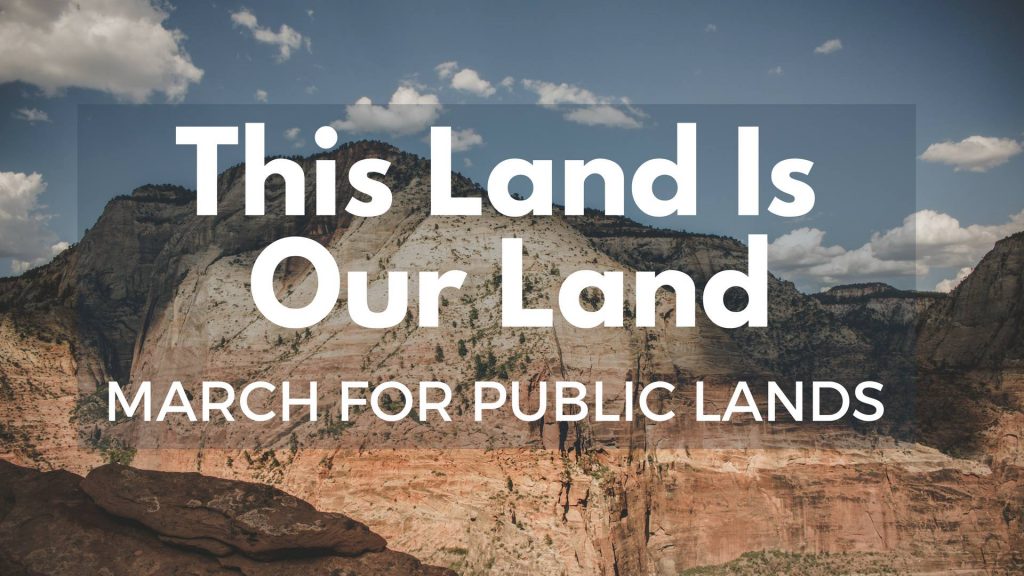 We should all be proud to be part of an industry that helps keep more than 7 million Americans in work. An industry that makes people in this country healthier and happier. We are building a sustainable economy for the future health of America. Making towns across the country stronger", said Stritzke.
Photos courtesy Travis Poulin